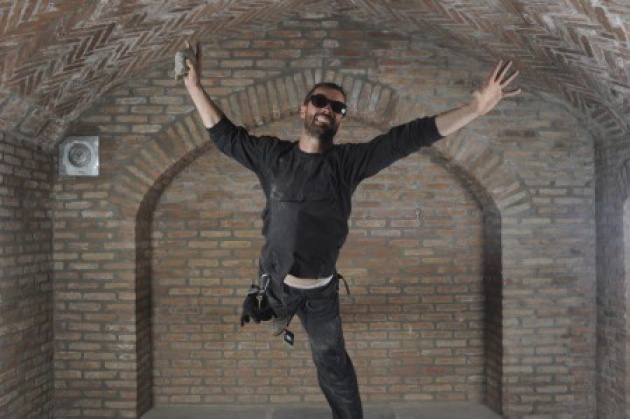 Recently, we had the opportunity to interview with Travis Beard, the director of Sound Central Film Festival in Afghanistan.
F.A. What is the vision and goal behind the Sound Central Festival?
T.B. Our goal is to expose and involve the youth of Afghanistan in new genres of music (besides Pop and Bollywood) and to show to the global village that Afghanistan not only has amazing musicians, but can host festivals, just like other countries.
F.A. Tell us about the 2011 Festival. How many people attended and which bands played at the event?
T.B.
500+ attendees. Check out the acts
here
.
F.A. How was the Festival received by the Afghan people considering that music used to be banned in this country?
T.B.
All you have to do is look at the
videos
and
photos
on the site. The audience was amazing; they were so enthusiastic, so appreciative. It was 90% locals, 10% internationals, 80% men, and 20% women (that's an improvement!)
F.A. How important is music in Afghanistan's culture? How do you think it can influence people?
T.B. Music is important in any culture, Afghanistan included. Music is a global language and in a country like Afghanistan, where there is 5 ethnic groups and quite wide bridges between these groups. Music can bridge this gap and unite all Afghans under one banner of Rock n Roll! Influence. We are not aiming to influence anyone, burt rather give the Afghans a platform to express themselves on.
F.A. Can music be a key factor to help the Afghan youth to connect with the rest of the world?
T.B. Definitely. Afghans gain most of their knowledge of global music through the internet. But as in the rest of the world, the net can be a haystack and the music you're looking for a needle. Our festival gives them a chance to learn about new music that they can go back to the web and check out. Also friendships are forged at the festival; an Afghan can meet the guitarist from Asian dub Foundation and they can stay in contact!
F.A. What do you expect from this year's festival in comparison to the one in 2011?
T.B. It will bigger, safer (not that last year wasn't safe, it was incident free). We will have more international acts, more Afghan acts, more audience, and more performing arts besides music!
F.A. What is your impression about Film Annex's Afghan Development Initiative?
T.B. I think it has great potential to become a strong platform where the world can learn more about this fascinating country, Afghanistan
F.A. Do you think having access to the Internet and having new computers will enable children to learn more about music?
T.B. Absolutely. As i mentioned above, 90% of all Afghan youth learn about new music through the internet. This country is landlocked, an island, and this is also reflected in the youth's access to variety in the arts.
More about Travis Beard:
Travis Beard worked globally as a photojournalist for twelve years, visiting Afghanistan for the first time working in refugee camps in Nimroz in 2001. He returned in 2006 to work as Chief Editor of Aina Photojournalism Agency.
He's an Advisor for the Afghan women-focused M2M (Mountain to Mountain). In 2007, he moved into video-journalism. Ultimately, he founded Argus Productions, which provides numerous media services, as well as Combat Communications, an umbrella group for artists in Afghanistan. He was a core organizer of the Wallords graffiti workshop in Kabul, co-founder of Skateistan, and co-founder of the Kabul Knights Motorcycle Club. He performs as guitarist for the first ex-pat rock band in Kabul: White City.