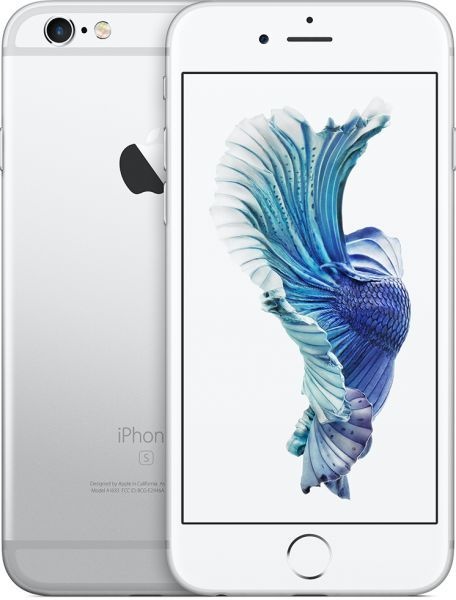 DESCRIPTION
If you are keen on a smartphone that is great for heavy duty applications as well as for consuming high quality media, the Apple iPhone 6s Plus makes an excellent choice. You can make use of the new 3D Touch technology to quickly perform common tasks and jobs. A large 5.5inch Retina touchscreen makes this smartphone great to use and lovely to consume media on. Tasks execute swiftly and seamlessly because this smartphone incorporates the highly capable Apple A9 chipset. Voice over LTE is effectively implemented on this smartphone, letting you enjoy crystal clear conversations with other smartphones that have Voice over LTE enabled. You can capture beautiful images and videos by making use of the 12MP iSight camera of this iPhone. A silver finish ensures that this smartphone looks gorgeous.
PHYSICAL FEATURES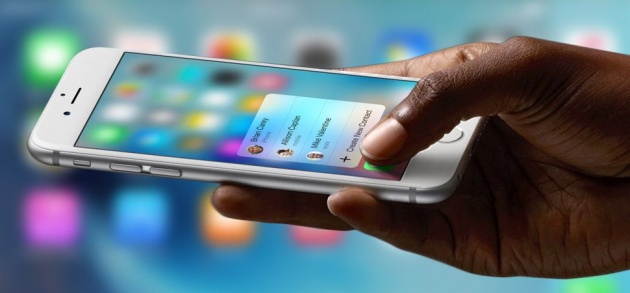 ANOTHER DIMENSION TO INTERACTIONS
The Apple iPhone 6s Plus implements a delightful new technology called 3D Touch that helps you get work done quickly as well as neatly. The touchscreen's ability to accurately sense applied pressure is the hallmark of the new 3D touch technology, letting this phone behave in convenient new ways. Quick Actions, a new technology implemented in the iPhone 6s Plus, helps you conduct daily tasks with dispatch. The implementation of Quick Actions lets you perform common tasks straight from the icon by simply pressing it. Peek and Pop makes viewing emails, messages, websites, addresses, and such other content quick and easy. Lightly press an email within your inbox to "peek" or glance into its contents and apply a little more pressure to "pop into" or view the whole email.
3D TOUCH
TOUCH ID
QUICK YET CONVENIENT
An A9 chipset powers the Apple iPhone 6s Plus, making it an incredibly capable device which you can to perform tasks with dispatch. The A9 chip features a 64bit architecture that lets it perform central processing tasks up to 70 percent faster and graphic processing tasks up to 90 percent faster compared to the previous generation. The A9 chipset incorporates an M9 motion coprocessor that handles, among other things, the accelerometer, compass, gyroscope, and barometer facilitating motion and fitness tracking. Siri is now constantly on standby for voice commands, letting you trigger tasks by calling out "Hey Siri" while your iPhone 6s Plus is about you.
SEE IT LIKE IT IS
The Apple iPhone 6S incorporates a 5.5 inch Retina display that renders spectacular 1920x1080 pixel resolution images at 401 ppi. You can operate this phone with just one hand with room for your thumb to navigate through the device's menu.