The previous blog was all about how my husband and I had prepared for his first international trip to Sweden. Check the article below:
Today, James surprised me with a blog entry he wrote while traveling and he said it was for me! I was really happy to know that he has started writing again. He had written some blog entries before with his account, _semaj_
But somehow, it was put to a halt and never really returned back. Which is why it was a huge surprise for me to know that he had written a new blog today. He did also mention that this is for my bitLanders account and that I am free to add or update it whatever way I wanted. Although, I am still waiting for the images needed for this blog to go live.
Without further ado, let me share with you James's first international trip - a company all-expense-paid trip visit to Sweden!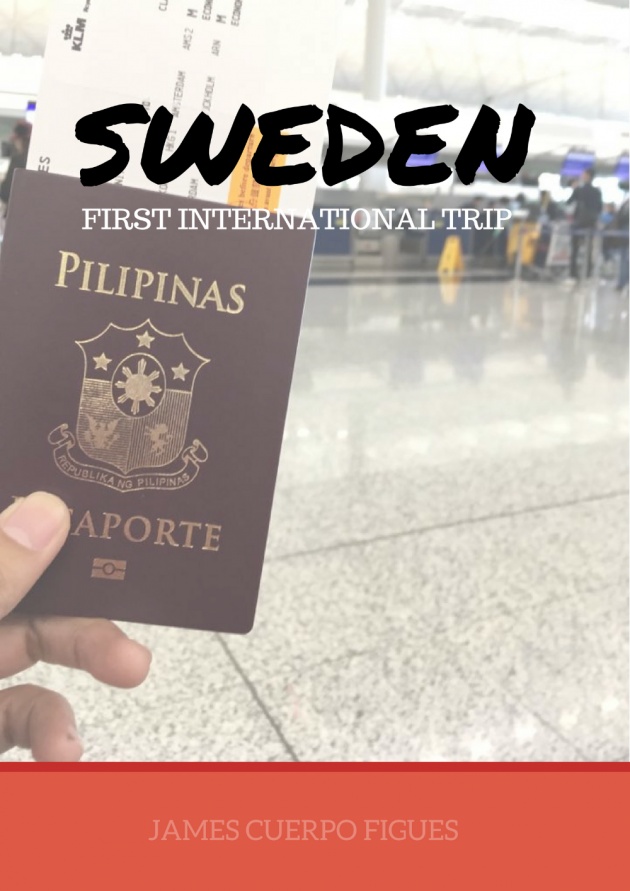 Image credits: Jean Beltran-Figues via bitLanders.com
It was already almost 11 PM and yet, I'm still at our office debugging this code issue I am facing. I really need to get this fixed so that this can be demoed by coming Monday. It's Thursday night by the way, and tomorrow will be a very big day.
I, together with three of my office mates slash teammates are flying to Sweden to visit our counterparts. The flight would be around six in the morning and we agreed to be at the airport as early as three just to make sure we can make the flight.
Video credits: Wolters World via YouTube.com
But I arrived home almost 12 midnight and still, I needed to finalize my things and pack my baggage. Luckily, I have an amazing wife who helped me prepare to pack my things. Actually, it's the other way around, it's me helping her since she's doing most of the stuff.
I took a quick a nap and woke up instead at two because of the alarm my wife has set before she went to sleep beside me. Yes, she's awesome! She Prepared a coffee and biscuits for me while I was preparing myself for the trip. When I was done she then told me that a taxi has already been booked for me using Grab. All I needed to do was go! Oh, I was already missing her!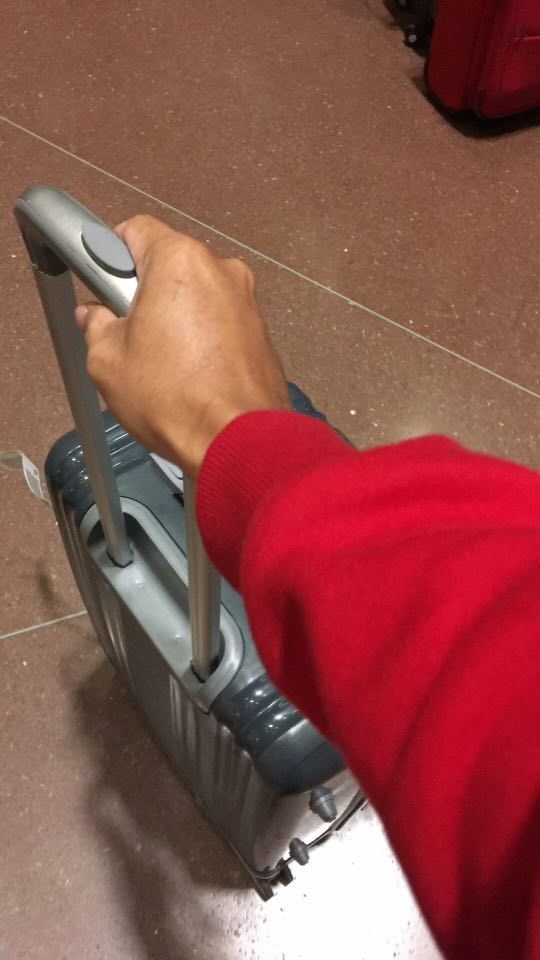 Image credits: Jean Beltran-Figues via bitLanders.com
I arrived at the airport a few minutes past three, the cab driver did his best that I could arrive earlier. One of my officemates had already arrived and then we're waiting for the other two so we can check in already. Not too long after that, they had individually arrived at the International Departure area of Mactan International Airport which by the way as developments and constructions progressing on.
We eventually managed to check in and it's great that we passed the immigration without any issues! I guess this was everyone's first international flight and I had heard about different issues and struggles travelers face when at the immigration section. Good thing we didn't experience any negative event at all.
We boarded and safely arrived at Hongkong at 8:40 AM, we passed Hongkong immigration without any issues again so it was great. We then had breakfast at the airport, we have four hours to stay here.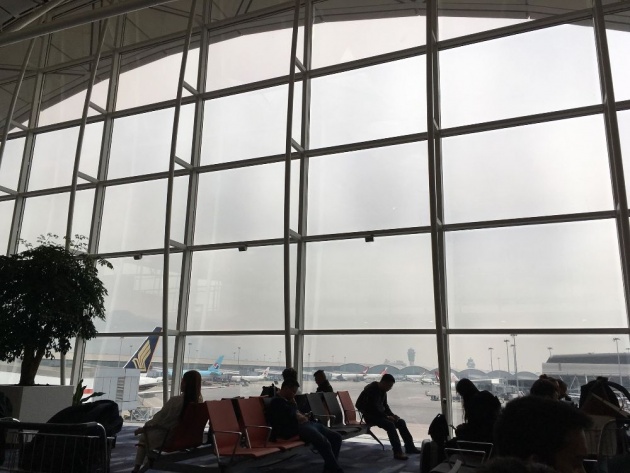 Image credits: Jean Beltran-Figues via bitLanders.com
We looked for the check-in counter for our next flight to Amsterdam. Waited a couple of hours there, strolled around on near stalls until the counter was open. Our flight was scheduled at one pm and will take almost 12 hours approximately.
I had always told my wife that I might get sick when on a long plane ride which is why I didn't follow her to Dubai. This would be the moment of truth. Checked in without issues and boarded the KLM aircraft!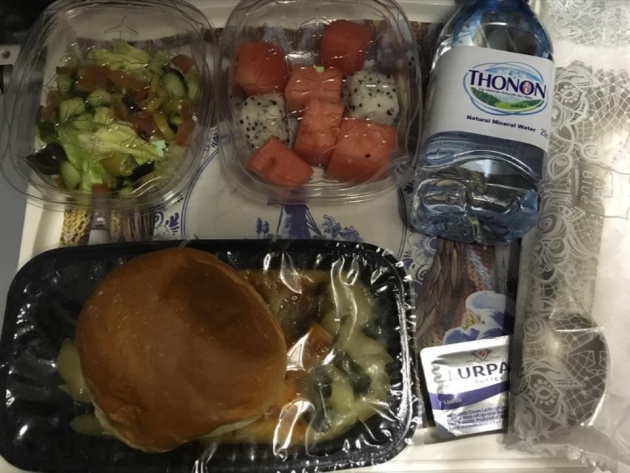 Image credits: Jean Beltran-Figues via bitLanders.com
While on the plane, I watched two movies while on my seat. Then when I glanced the plane window I saw those mountains covered with snow which is very amazing, it was my first time to be seeing that with my own eyes! Looked at flight tracker and we have 6 hours and 30 minutes left before arriving in Amsterdam. I can't believe I am still alive! Thanks to the movies for entertaining me!
Safely, we arrived at Amsterdam at almost 12 midnight, we still have one more flight to go!
Video credits: loic travel via YouTube.com
However, our flight to Stockholm was delayed and moved to 3:15 AM. We arrived at Stockholm at 5:48 AM instead. Our counterpart will pick us up at 11 in the morning so we still have a long time to stay at the airport.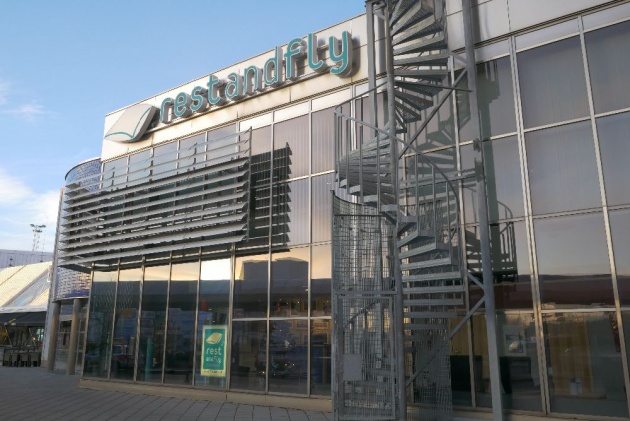 Image credits: Jean Beltran-Figues via bitLanders.com
We stayed at Rest and Fly at Arlanda Airport in Stockholm. We strolled in the airport so we can familiarized the place and most importantly looked for the foreign currency exchanger. We were picked by one of the counterparts here in Sweden 5:16 pm sky city.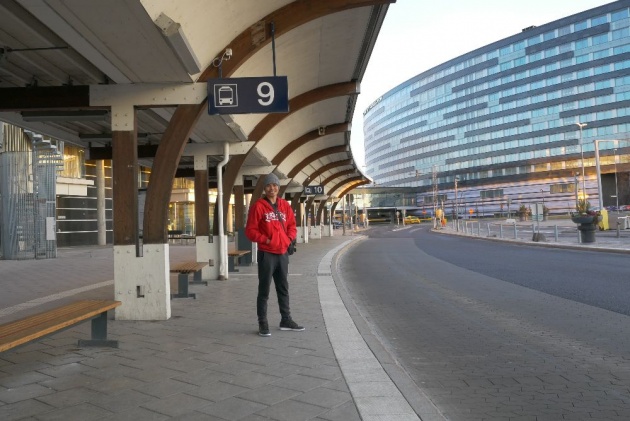 Image credits: Jean Beltran-Figues via bitLanders.com
Vasteras is the western witch. We passed by Vasteras where we also have counterparts office. We were dropped by at Vasteras to get some winter stuff to fight the cold weather of course. We also tried the famous meatballs in IKEA since it's already lunchtime here.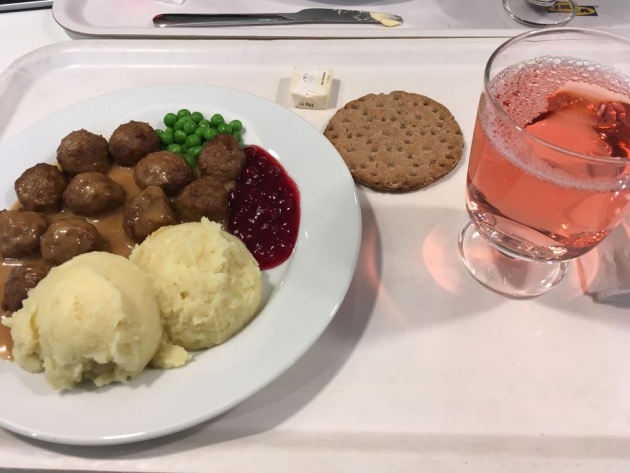 Image credits: Jean Beltran-Figues via bitLanders.com
Vasteras is a midpoint city from Stockholm to Orebro where we were heading. It is where the office is located. Avicci wake me up was played in the car and learned that he's Swedish. Also, don't you worry child by Swedish House Mafia. All-time hits were also played like those from Abba and Roxette. It kept us company while traveling!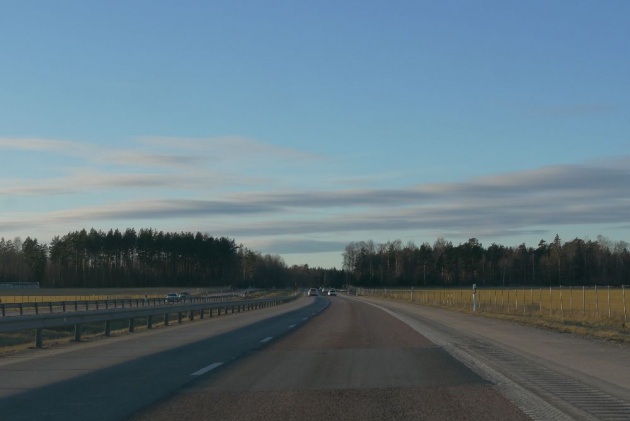 Image credits: Jean Beltran-Figues via bitLanders.com
The sun is already about to set at 1:30 pm while we were approaching close to Orebro. It's really weird for us also witnessing the sun rises past 8 am. Actually I'm very happy taking some shots and video clips since it's always golden hour here in Sweden during this season. In the Philippines, the golden hour only occurs at around 4-6 in the afternoon but here, we have more than three hours to enjoy the best time of the day to shoot!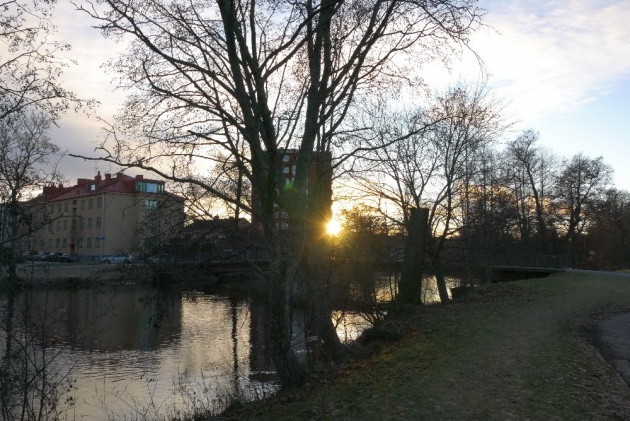 Image credits: Jean Beltran-Figues via bitLanders.com
We arrived at the hotel almost 9 pm Philippine time or 2 pm here in Sweden. All of us were dead tired because of the plane ride but we were glad that we didn't encounter any issue, our baggage safely arrived and that we were safe and sound in our hotel now.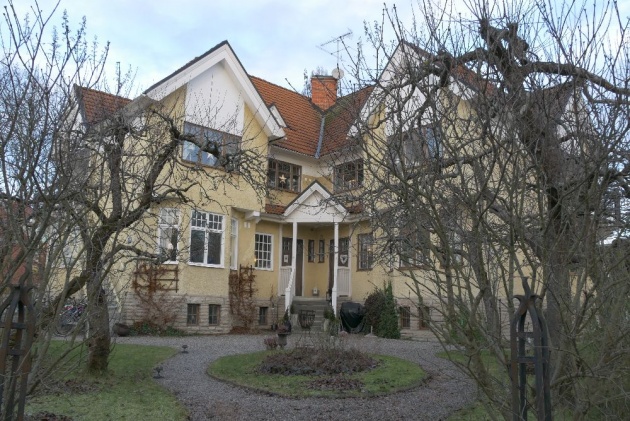 Image credits: Jean Beltran-Figues via bitLanders.com
Blog entry written by James Figues and published by Jean Beltran-Figues, A Pinas traveler and photography hobbyist, find more travel blogs in my blog section, click here.