You must see the movie "Jazz on a Summer's Day " because it's hands down the greatest jazz film ever made! (In this critic's humble opinion.)
Bert Stern, a famous photographer, always wanted to make a movie. In 1958, Stern was already one of the most sought-after advertising lensmen in the world shooting campaigns for blue-chip clients such as Smirnoff Vodka, Kodak, Coca-Cola, Camel, Rheingold beer...the list goes on and on... Stern's images danced in the frame, his pictures were colorful and inspiring and usually took you to far-off places. But Stern sold you whatever he was selling. He transformed advertising photography from the black and white era dominated by copy into a new era of amazing colorful images with simple bold tag-lines. Stern got people talking about the photograph as well as the products! Never done before. He was an artist creating appealing and inviting canvases out of reality. He won award after award, and his name, in ad circles, Stern became synonymous with commercial success!
But! Stern yearned to make a movie before his 30th birthday. The opportunity arrived when Elaine Lorrillard, Founder of the Newport Jazz Festival invited Stern to "come take some pictures" at her festival! George Wen,
who Lorrill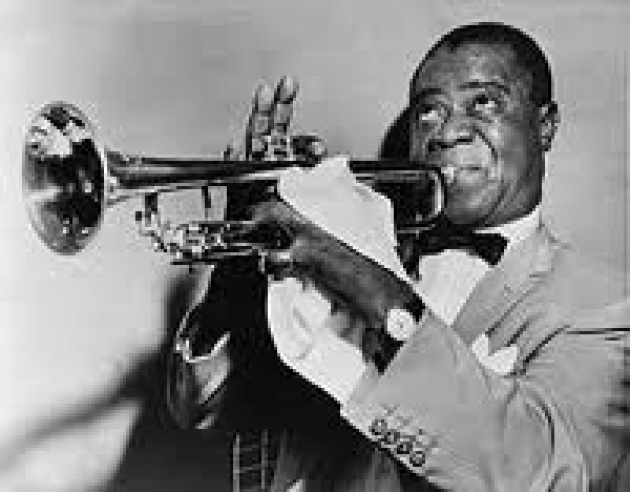 ard had hired and he invited everyone from the world of jazz to join-in. The top names in the world showed up for this first-ever Jazz Fest! Nobody would want to miss this most anticipated event and an invitation from Elaine and George.
What had started in 1954 as a 'Garden Party' on the manicured grounds of "Belle Court", the Lorillards' marvelous Newport Mansion on Bellevue Avenue, in Rhode Island, with George Wein and his Trio performing for the guests, had now outgrown the property, and was moved to the waterfront in Freebody Park and sponsored by Newport Cigarettes and Lorrilard Tobacco Company (owner of Newport and Kool Ciggarttes). All this set against the backdrop of The NY Yacht Club's 1958 America's Cup Races over the biggest holiday weekend of the year... Independence Day, July 4th,1958.
Imagine... a beautiful stage, stereofied for the first time, with jazz stars such as Louis Armstrong, Dinah Washington, George Shearing, Chico Hamilton, Max Roach, Johnny Mandel, Jimmy Guifree, Thelonious Monk,Big May Belle, Mahailia Jackson, Chuck Berry, Anita O'Day, Duke Ellington, Gerry Mulligan and others, and the finest most beautiful sleak teak sailboats racing in the background.
Louis Armstrong was the star of the movie, and when Bert asked him to sign the standard release forms, Louis looked at him and said that he wouldn't sign, unless Stern guarrenteed that it would be recorded in stereo. Stereo was state-of-the-art and Armstrong knew that this would he and others would deliver 'special' performances. They didn't disappoint, each artist was on his game and left the audience wanting more! Of course, Stern was thrilled with the "bargain" that he followed Louis' advice even though it cost him another $40,000.
With this stunning set, Stern wasn't about to just take some pictures, though he had his camera strapped around his neck while he directed this award-winning film (Best Document in Venice 1960 & listed as one of the top 100 films of the 20th Century by The Library of Congress in Washington D.C.). As mentioned, he wanted to make a film. So, he told Elaine that he was coming to shoot a movie. He actually wrote a script that carried a story of an beautiful heiress kidnapped at the jazz festival, and taken hostage out to sea, complete with an FBI rescue and helicopter shots and of course a sea-faring chase scene. Sounds great right!, but not as good as the Music! Once he turned the cameras on these fabulous artists he couldn't stop shooting, the sights and sounds were just too good for him to miss any moment, and thus this great documentary was born.
Chuck Berry strummed and sang "Blue Suede Shoes" and "My Little Sixteen". Thelonius Monk tickled the keys to the overhead visions of races below (shot from the helicopter, with Stern Strapped to a harness). Stern did anything needed to get the shot! Dinah Washington's voice was just beautiful and energetic as she captivated the audience. Anita O'Day sang her most moving "Sweet Georgia Brown", and who could forget Louis' Armstrong's "Wonderful World" and "Dixieland". "Jazz on a Summer's Day" was a dazzling display of luminaries from American jazz. Simply UNFORGETTABLE, as Nat King Cole said!
"Jazz on a Summer's Day" took two almost two years to edit, as it was the first music documentary ever recored in stereo and filmed in 35mm KodaColor film. No such syncing had ever taken place before, so it was an all new process, done magnificently by Bert and the film's editor, Avram Avakian. Avakian would go onto to become the Dean of the prestigious NYU Film School. His brother, George Avakian, was an award-winning sound editor, and the soundman on "Jazz on a Summer's Day."
When the film first premiered in Venice, Italy in the summer of 1960 "Jazz on a Summer's Day" took the well-deserved award for "Best Documentary". George Wein would go onto run the Festival for 50 years! The film set standards for later films sponsored from Newport to Kool to more recently JVC. This was the "Granddaddy" of 'em all! Stern directed this movie like no other before him, and let his love of the music and visuals soar. He shot with five cameras from every angle and with long lenses, drawing on his his advertising and fashion talents.
Prior to "Jazz on a Summer's Day", documentaries were shot from a static / one camera position with hi-fi sound. This was the only film Stern would ever make, and often when asked why he didn't make more movies, he replied, "I couldn't top 'Jazz on a Summer's Day" Congratulations! Mr. Stern and thanks for giving the world a cinematic musical masterpiece. Bravo!
By Jeffrey Sado
See Jeff at http://www.filmannex.com/webtv/historymavens/movie/jeff-sado-about-lady-liberty/30465. Jeff talks about his latest screenplay "Lady Liberty."