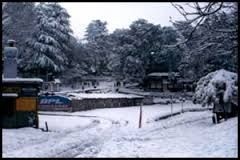 Kasauli is one of the petite towns inside the state called Himachal Pradesh, India. It is positioned at a height of nearly 1,927 meters. This scenic town is around 77 kms away from Shimla city and about 70 kms away from Chandigarh city. According to the legends, the Kasauli town came into being after deity Hanuman came to this place during his journey to the Himalayas for searching a particular medicinal herb called the Sanjeevani herb. The spot where the Hanuman actually came and took rest is considered to be on the hilltop that is about 300 meters high.
According to history, Kasauli is among the hill stations which were urbanized by British Empire in their peak time in India. Kasauli is one among those spots which, despite its exquisiteness still has to find popularity among the tourists. In actual fact, this place is perfectly ideal for those who want very much for spending some quality time together with the family, friends, loved ones or even alone.
If people want to explore this town in the off-season which is in between November and February, then it is pretty probable that they will not stumble upon any individual for long distance during their walk in the town. Still, they will get to hear the soothing and sweet voices of many mountain birds together with the mild rustling of the leaves during their walk.
For those people who are somewhat opposite in nature and are looking for adventure and fun at each step, the valley of Kasauli will disappoint them since there is barely anything for doing here. A few small attractions are there in & around this town which will keep the tourists somewhat busy.