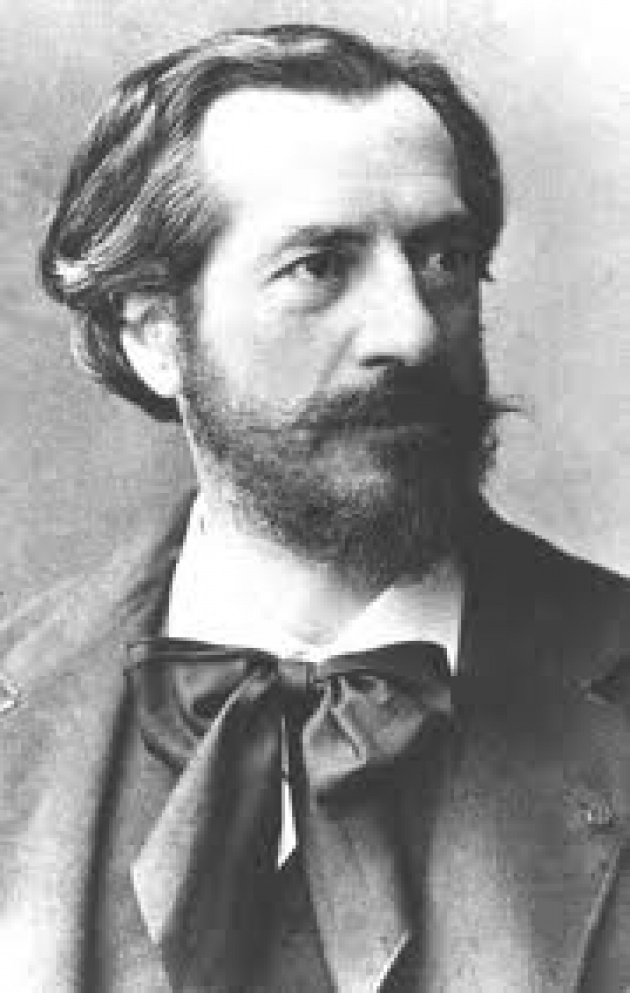 Frederic Auguste Bartholdi (August 2, 1834 - October 4, 1904) was a French sculptor. He is also known as Amilcar Hasenfratz. Born in Colmar, Alsace, he studied architecture in Colmar and then went to Paris to further his studies in architecture as well as painting. Bartholdi would go on to become one of the most celebrated of the 19th century sculptors, famous both in Europe and in North America. The Statue of Liberty was his most famous work.
LADY LIBERTY
In 1875, following the death of wealthy inventor Isaac Singer, his many ex-wives and relations gather to contest their claim in his estate. But his true love Isabella is confident about her part, as she fondly recalls life spent with her late husband...
Isaac rose to fame and fortune with his innovations to the sewing machine, saving hours of labor for women. As he carried on an affair with her mother, Isabelle came to know Isaac when she was but the age of 15, and a unique bond was apparent even then. Isaac lived a raucous and scandalous life, rolling in cash and flaunting his relationships around town, while maintaining his second marriage and fathering an ever increasing number of children. His business partner Edward Clark struggles to keep up with the affairs that threaten the reputation of their business. His reputation as a womanizer and woman-abuser threatens to alienate their primary demographic: women. Isaac withdraws from the business operations, and turns his sights on the woman he knows is "the one": Isabella.
In the present, a Judge meets with Isabella and Edward. He asserts that she is the true heir to Singer's estate, but she doesn't have enough shares to control the Singer Company. She must convince another shareholder to tender enough shares to her to have a majority interest. Isabella tells the Judge about how she got together with Isaac years ago...
Isaac buys his way into Isabella's life, conniving and plotting a path into her heart. Despite lavish and romantic advances, Isabella turns him down, which only makes Isaac want her more. After an exciting and unorthodox courtship, they divorce their spouses and are happily married. They take a honeymoon throughout Europe, but upon returning to the U.S., the scandalous couple are shunned by other elites. Yet, Isabella is a good influence on Isaac, pressuring him to give some of his wealth to charity, and the two develop a strong bond that stands in contrast to his failed loves of the past. They grow old and have many children together, until his death.
The Judge politely hears Isabella's recounting of her time with Isaac, before making judgment about the estate. Regardless of the legal outcome, Isabella is now looking forward to a new phase of life. She returns to Paris, now a widow, and becomes a popular figure among high society. At a party to fund the Statue of Liberty, Isabella encounters the eccentric sculptor Frederic Bartholdi. The artist is searching for the right face to model, and when he lays eyes upon Isabella he knows that she is the perfect visage for Lady Liberty. She accepts her role as muse, despite a tense confrontation with the artist's brother who sees this as scandalous. They begin an impassioned and unorthodox romance. Meanwhile, Singer's ex-wives and lovers plot to pool their shares in the Singer Company in order to freeze out Isabella from the company. As Frederic and Isabella fall more in love, the elites disapprove of this relationship. A dark secret in the Bartholdi family past also hangs over their relationship. Frederic's brother and family intervene, and he is faced with a choice: stop dating this woman of ill repute, or be fired from sculpting the Statue of Liberty. Sadly, his choice ends their relationship.
With her heart broken thanks to the sexist mores of the time, Isabella becomes involved in the women's suffrage movement, turning her attention and funds to supporting a campaign that promises to liberate women from oppression put on them by men. The inauguration of Liberty Enlightening the World begins with great fanfare, but Isabella joins other suffragettes in a passionate, inspiring protest that becomes a poignant and ironic counterpoint to the men-only celebration of "liberty."
By Jeff Sado
A complete "Lady Liberty" screenplay is available upon request. See Jeff at http://www.filmannex.com/webtv/historymavens/movie/jeff-sado-about-lady-liberty/30465.