I had forgotten to post this last payments of Ayuwage.com . I know your reading this and we are here on bitlanders in order to earn bitcoins , thats also my purpose but it does not also limit us to look for other sites that would surely , never miss , sure shot that we wont regret or waste our time. Again posting this payment everytime i get it , is really a proof that this site is good and paying for about 4 years now. Join this site and have your weekend payments, i also post a challenge if you have a site that will give you payments weekly just by clicking on ads or any other way , then i will also join but also register on my link on Ayuwage.com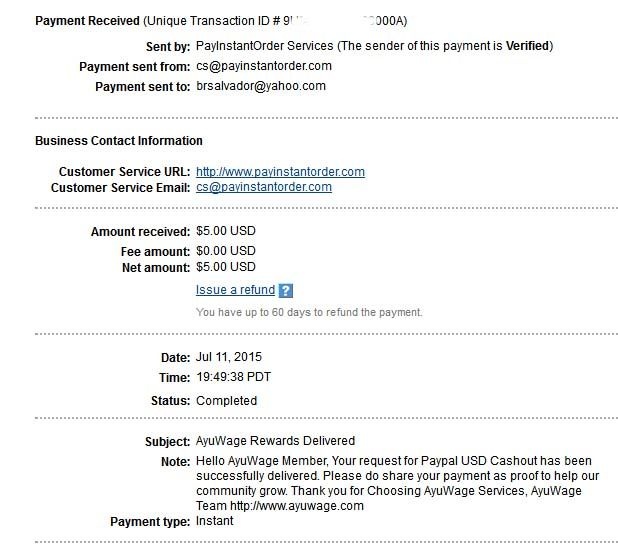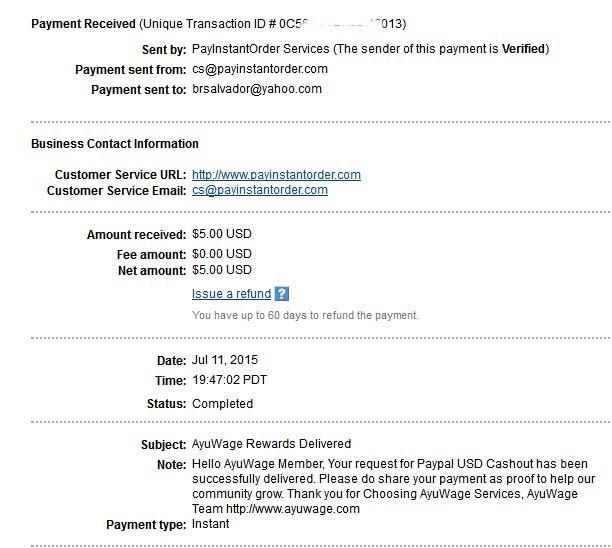 The image above are two payments , it was sent to me on the same date but if you will examine the transaction number , i intentionally just erase the middle figures to show you that that this are two payments.
See you on Ayuwage.com !!!