Image edited via Canva credits: Jean Beltran via bitLanders
Earlier today, I received a new parcel from Shopee.com, an online shopping website which prides in their free shipping fee for as low as Php 500 purchase. But before I had used Shopee, I came to first using lazada.com.ph.
Today, let's deal with which online shop is better and which is so-so. Note that this is just my personal perspective and that it doesn't directly mean that the site is better than the other.
Online shopping has become a life-changing option for the millennials, shopping from the comfort of your couch is made possible with all these online sites which accept debit or credit cards whilst there are even more convenient payment options such as cash on delivery! Aside from that, most online shopping sites had partnered with payment centers for the benefit of those who don't have cards to use in purchasing.
But the rise of mobile usage had extremely hopped to provide more efficiency and portability. With the smartphones, users no longer have to use a desktop or a laptop to do a purchase, mobile applications replaced them and so online shopping has been done easier, lighter and faster!
Image credits: behance
Lazada has bravely marketed the line "One-Stop Shopping destination", it allows users to become shoppers and sellers at the same time using their application. With local and international brands coming into the country, every online user can pick, drop their items to their cart and check them out through either the mobile application or the desktop web browser.
Lazada.com.ph is part of Lazada Group which operates Southeast Asia's number one online shopping and selling destination in Indonesia, Malaysia, Philippines, Singapore, Thailand, and Vietnam. Pioneering eCommerce in the region, Lazada provides customers with an effortless shopping experience and retailers with simple and direct access to the largest customer base in Southeast Asia. - lazada.com.ph/about
Video credits: Lazada Philippines Products - Pinoy Affiliate via YouTube
It was Lazada.com.ph which has been my first ever go-to online shopping website before, my husband and I were both buying electronics from there because we found the items very affordable compared to those which are sold in the malls within Cebu.
I looked into our previous purchases and saw most of the orders are electronics such as power banks, micro SDs and USBs. I personally don't have an account with Lazada, it was my husband who had created an account there instead. So any purchases I deal with the app, he has to know first.
Video credits: Shopee Philippines via YouTube
Shopee's main office is in Singapore, and they are proud to state that they deal and run in five specific values to sustain their business, they highly regard change, they embrace and live with it.
Shopee is the largest eCommerce platform in Southeast Asia and Taiwan. It is a platform tailored to the region, making online shopping easy, secure and fast through its strong payment and logistical support. Shopee is strongly supported by Sea (formerly known as Garena), Southeast Asia's largest internet platform provider. - careers.shopee.com/about
I was first introduced to Shopee at work by a colleague, I had been using Lazada app before but when I learned that Shopee had a lesser minimum amount for free shipping, I had a change of heart.
Lazada or Shopee, Which Is Which?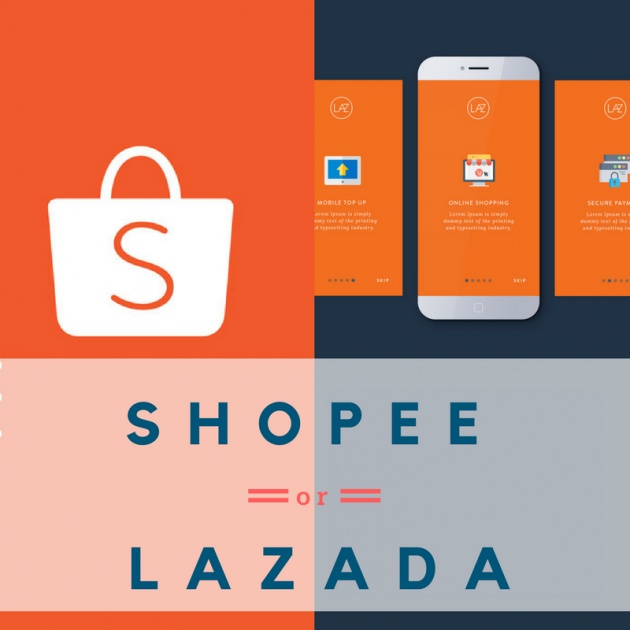 Image edited via Canva credits: Jean Beltran via bitLanders
But these two have huge differences, I will deal with the variations in terms of mobile application usage instead because there are wide areas to cover, I will just focus on the mobile applications.
APP INTERFACE
The design is subjective, as the cliche goes "beauty is in the eye of the beholder", so don't get me wrong if my opinion is contrary to your own. Let's be open-minded and be sport enough, after all, everyone is entitled to their own opinion.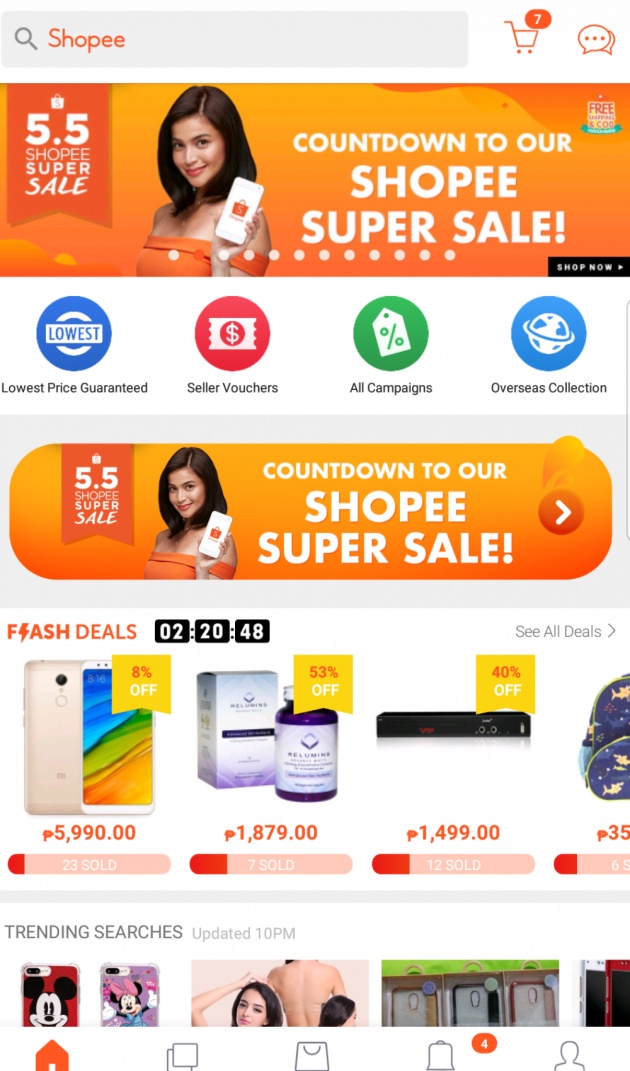 Image credits: Jean Beltran's Shopee mobile screenshot via bitLanders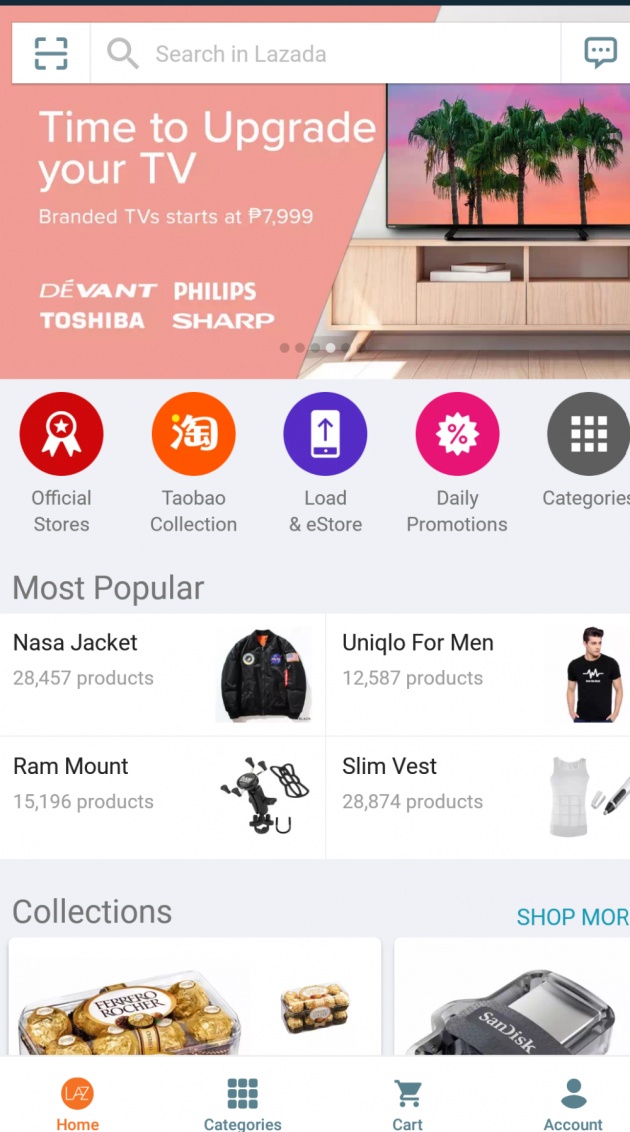 Image credits: Jean Beltran's Lazada mobile screenshot via bitLanders
I opened both applications on my phone, I am using a Samsung Galaxy Note Fan Edition. Both applications are up to date and they have almost similar interfaces. I guess that's how the usual eCommerce websites are designed nowadays. But I should say that Lazada has a better way of arranging things. Minimalist I should state, while Shopee has a more colorful look. There was orange advertisement almost covering the entire page yet Shopee shows a preview of the number of products sold under their flash deals which is somehow giving the users an overview of how the consumers are liking the product! This option here has been driving me to click on it although I don't really like to buy anything, it's curiosity after all that markets a product.
I also noticed that Shopee is better in giving the users eye-catching phrases like the button at the top which states Lowest Price Guaranteed, Sellers Vouchers and etc.
PRODUCTS
Image credits: geekypinas
Now let's look into their product range. As I checked, both of them offers diverse items, there are those which are from within the Philippines and there are also overseas! In fact, the overseas items nowadays are increasing and we all love buying those which are not from our land so that's the reason why more and more sellers are providing them.
Purchasing different items for me will also go to different applications. Let's say I will buy my favorite roasted almond nuts, I would go with Shopee, but if I will buy electronics such as power banks and SD cards, I usually go with Lazada. It was at first more of a gut feeling but sooner, I realized that it is because I find food items from Shopee cheaper. But for those electronic ones, I go with Lazada because I feel they got the same type of products but Lazada delivers it faster and those items I needed fast too!
But after all, the two apps have similar product range from Men's and Women's Apparel, Mobile and accessories, consumer electronics, home and living, health and personal care, to groceries, sports and travel, games and collectibles, hobbies and stationery, makeup and fragrances, home appliances, shoes, digital goods and etc, name it all.
PAYMENT OPTIONS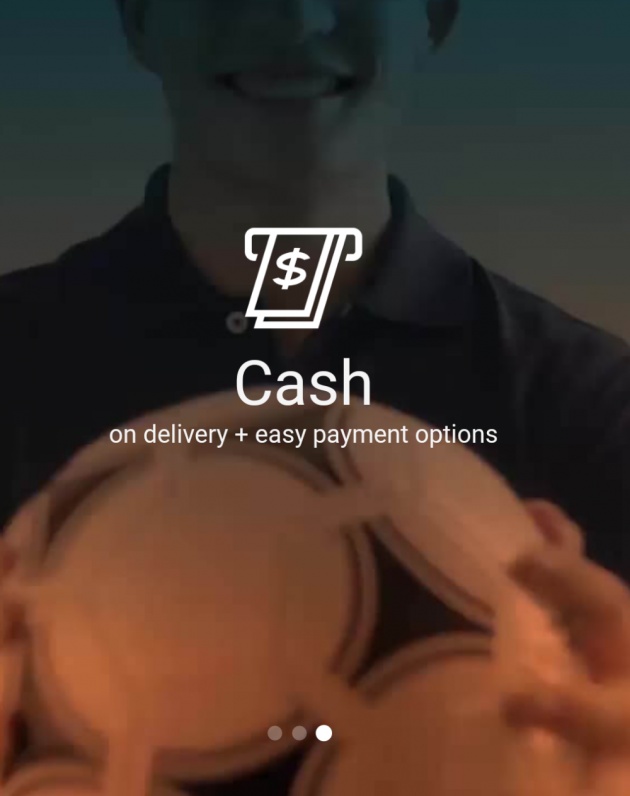 Image credits: Jean Beltran's Lazada mobile screenshot via bitLanders
I appreciate that both apps have a variety of options in terms of payments. But both of them have the Cash on Delivery option which is what I am using.
Shopee has Remittance or Payment Center, Over the counter, online banking and bank transfer but they have not offered the Credit or Debit card option as well as Paypal.
Lazada, on the other hand, has cash credit and debit card option as well as PayPal.
Again, I use cash on delivery because it gives me the feeling of security that if something happens, the courier might lose my item, I won't go through the hassle of refund anymore.
DELIVERY
Image credits: thesmartlocal
The main issue I had with Shopee is the number of days for delivery. Since they go through a process of seller confirmation before they ship the item, the products will take a few days, most of the time a week or more than a week of waiting time, this also depends on the courier. But then again, I would only be ordering items which I am willing to wait for such as art supplies, nuts, and dried goods. They give it as free delivery anyway at a minimum of Php 500, some days, they give it for free at Php 250 minimum purchase.
Lazada, on the other hand, has a faster delivery time so far based on my experience. But they also have a bigger minimum amount for the items to be delivered for free. Thus, whenever we purchase electronics which are more likely expensive compared to that which I purchase through Shopee, we go with Lazada!
BUYER'S PROTECTION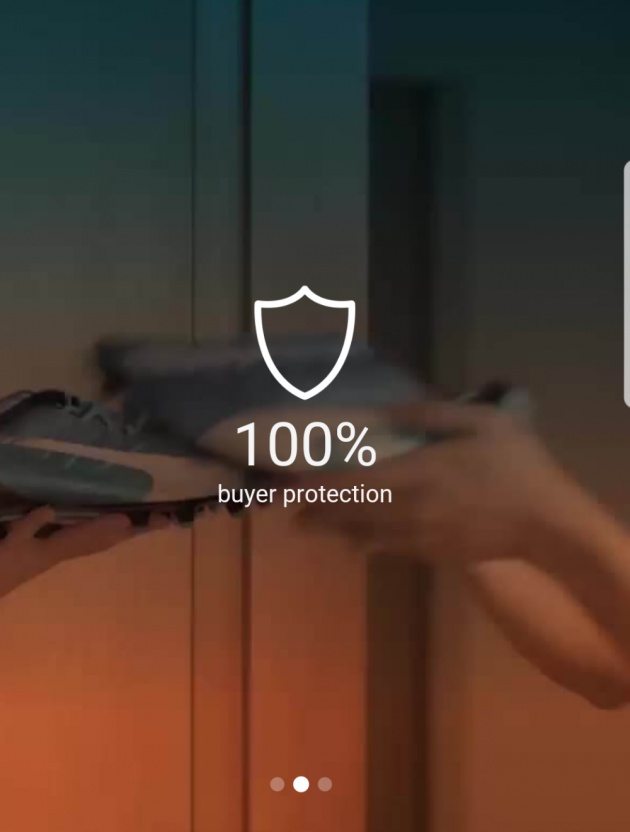 Image credits: Jean Beltran's Lazada mobile screenshot via bitLanders
Both of these applications have given their buyers protection programs which is definitely one that very important. Some users might not give a damn on those and would end up being disappointed. Educating yourself as a user is still your topmost priority when engaging in such activity.
Lazada takes pride and guarantees that what they are displaying are to be genuine products, new, not defective or damaged. If it is, they have 7 days full refund under their Buyer Protection Program.
Shopee, on the other hand, has what they also refer to Shopee Guarantee. This is a specific feature which will secure their sellers and buyers against fraudulent transactions. What occurs in this is that Shopee withholds the payment to the seller until buyer confirms order receipt or after Shopee Guarantee Period ends.
Image credits: news.ecinsider.my
I saw a better illustration on Shopee's website on how this works and I never had any issues with a product so far that I had never gone through this protection program of any app.
On a final thought, the two eCommerce applications have their own share of pros and cons. If you are willing to wait for awhile, then I suggest you go with Shopee, most of their products are cheaper than Lazada. But if you look for faster delivery and you are willing to pay extra for it, order from the latter. At the end of the day, it will be up to you if you want to go either way.
Here's querlo chat for you about shopping:
Blog entry written and published by Jean Beltran-Figues for bitLanders.com
For more travel blogs, go to my blog section