Online shopping has been on its global hype for quite a long time already. Everything, if not almost, can be found and bought online. It is the easiest and the most convenient way of buying clothes or even your food especially when you're caught up with your hectic schedules either as a student or a worker. When looking for a place to stay while on vacation, you either call the receptionist found on the website or facebook page or be a walk-in guest. But now, you can book a place to stay, check the amenities and then book it days or weeks or months before the travel date.
Truth be told, online shopping and booking make our life easier given that the price value is cheaper than the selling price of the physical store. We all want that, of course, to save both money and time. Now here's the bomb, you can save more money aside from the discounts the online shop offered and that is, ShopBack.
To know more about ShopBack, let's have chitchat in the Querlo Chat below.
Credits: Kneelyrac via Querlo.com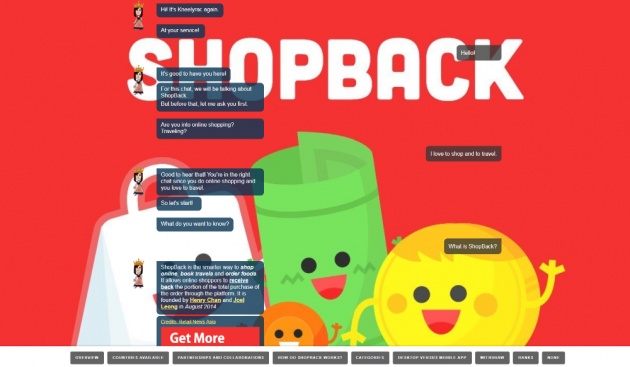 Image Credits: Screenshot of the Querlo Chat - ShopBack
ShopBack pays cashback as real cash to your bank account. So if you are a frequent online shopper and a traveler, then better make your own ShopBack account.
You can use my referral code to receive Php 100 as you signed up. Just click here.
This blog is published in support of bitLanders C-blogging.
If you want to participate and support this project, you can check the blogs provided below.
Introducing "The bitLanders C-blogging", Conversational AI blogging by Querlo powered by IBM Watson and Microsoft Azure
~~~
Thank you for reading!
~~~
Caryl Keen
2019, All Rights Reserved.