Video credits: Nc FERNANDEZ via Youtube
Being in love with God is the best feeling you could ever feel.
Image credits: picturequotes.com
LIFE is full of confusions that needs to be answered, mysteries that needs to be uncovered, temptations that needs to be refused, challenges that we need to encounter, problems that we need to face, struggles that we need to endure, memories that needs to be treasured, happiness that needs to be shared, joy that needs to be the light of the world. LIFE is full of up-side-downs and if we just face life alone, I can say, we would really fail – we will never reach that far in life. But, the good thing is… We are not alone in this unpredictable journey because God is with us.
Image credits: jtdyer.com
WHAT DOES IT MEAN TO HAVE GOD AT THE CENTER OF YOUR LIFE?
Image credits: onlythebible.com
Letting God be the center of your life means you have to trust Him all the time, the decisions you make must be in line with His purpose in your life. You will let Him be your compass so you will never be lost in this crazy maze called LIFE. Having Him as the center of your life means, obeying His commands and serving Him. Communicate with God in every moment of your life may it be good times or bad times. Having God as the center of your life means, you will have Him as your best friend, your boyfriend, or anybody that is closest to your heart.
HOW TO HAVE GOD AT THE CENTER OF YOUR LIFE?
1. Believe that God loves you.
Image credits: radiantchurchcharlotte.org
Truly, He do. Look at the things around you. Feel the air that you breath. Feel the warmth of the air. Listen to the birds singing. Look at your surroundings. Look at the trees that sways with the wind. God made ALL of those for ALL of us. He even sacrificed His son Jesus for us to be saved from our sins. That is how much God loves us.
For God so loved the world that He gave His only begotten son that whoever believes in Him shall not perish but have an everlasting life.

- JOHN 3:16 -
2. Know that you are a sinner and repent.
Image credits: ethereanlife.com
God loves us so much but one thing that created a barrier from you and God is your sin. God loves you but He hates the sins you've committed. Everyone of us have sinned. Even before we are conceived, we are bringing the sins that Adam and Eve have committed in the Garden of Eden.
For all have sinned and fall short of the Glory of God.

- ROMANS 3:23 -
3. Accept Him as your personal Lord and Savior.
Image credits: ucg.org
God sent His son Jesus to for us on the cross. That was the greatest sacrifice God could do for us because He loves us and He wants to save us away from sin. Knowing that, I guess it is also fitting to accept God as our personal Lord and Savior. He is knocking in the doors of your heart asking you to accept Him as your personal Lord and savior. He wants to be with you in your journey. He wants to make life beautiful for you.
HOW LIFE IS WHEN GOD IS WITH YOU :)
1. You'll have access to God's blessings.
Image credits: youtube.com
Imagine a household where there is a "son" and there is also a "teenage guy" who was hired to clean the house, do the household chores and he also lives in the house and also, goes to school with the "son". The "teenage guy" is the one who do all the things in the house while the "son" will just be helping if he wants to. Now imagine them going home together from school. The "teenage guy" will go to the fridge to get water. There are A LOT of food in the fridge but, the "teenage guy" won't be able to touch it unless He asks permission. But, on the other hand, "the son" goes to the fridge and eat ALL the food he wants to eat from the fridge because he is the son. He have the full access to the blessings. That is also how life will be if we let God be the center of lives. You don't have to hesitate to accept His blessings. We have the FULL ACCESS.
2. You will never be lost.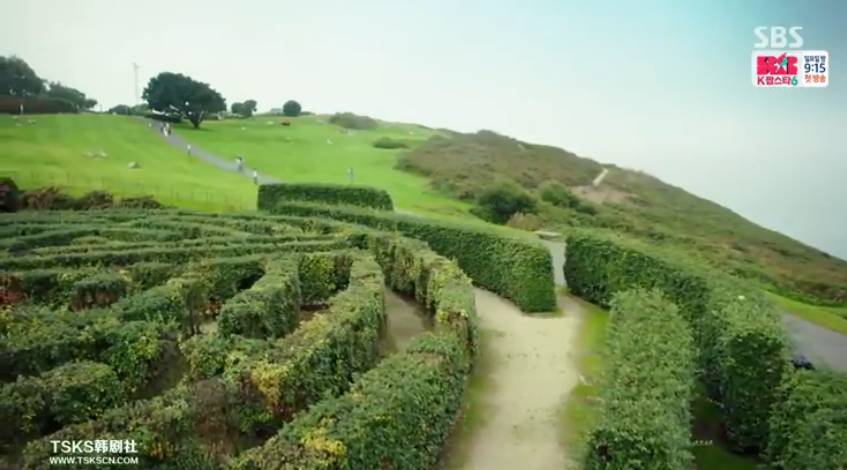 Image credits: jwb.com.cn
LIFE is like a maze and if you do not have a guide, for sure, you will really go crazy trying to find your way out. When you have God as the center of your life, He will be there to guide in the decisions you make in your life. He will be there to keep your feet on track. He will be there to make sure that you will never fall into temptation.
3. You will have a HAPPY and CONTENDED life.
Image credits: idiva.com
When You have God as the center of your life, you can never ask for anything else because you already have everything. You will be contended with life and you will be happy because the real and lasting happiness can be found in God alone. You will never find happiness in the store and buy them. That is impossible to find. But when you have God in your life, HAPPINESS will consume you and God will be there to wipe every tear that comes from your eyes. Imagine? The king of all kings wiping your tears. That is REALLY nice!
Image credits: biblestudytools.com
Let God be the center of your life. I am sure, He is worth falling in love with than those guys or girls that dumped you before. God deserves you love. He deserves your time. Take time to talk to God and communicate with Him. He misses you so much. And when you come back to Him, He will throw the biggest party heaven has ever seen. He will never ever leave you and He will never give up on you.