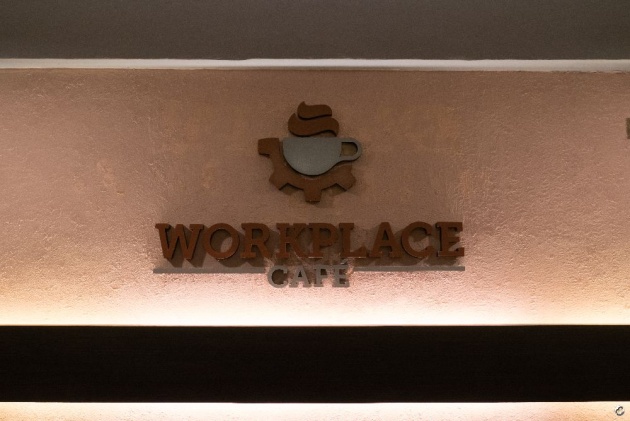 Image credits: Jean Beltran via bitLanders
Purposely, I brought my laptop with me during dinner at the Lun-haw Vegan Cafe last Thursday. It was thirty minutes past eight when we were done eating. The initial plan was to get to a cafe somewhere bloggable, somewhere I can drink coffee and perhaps also start writing my experience at the newly found Lun-haw Vegan Cafe. After much research, I decided to go to Workplace Cafe.
It was my first time to get here, it made me surprised with its facilities and service. You must read further to know how my first time at Workplace Cafe went.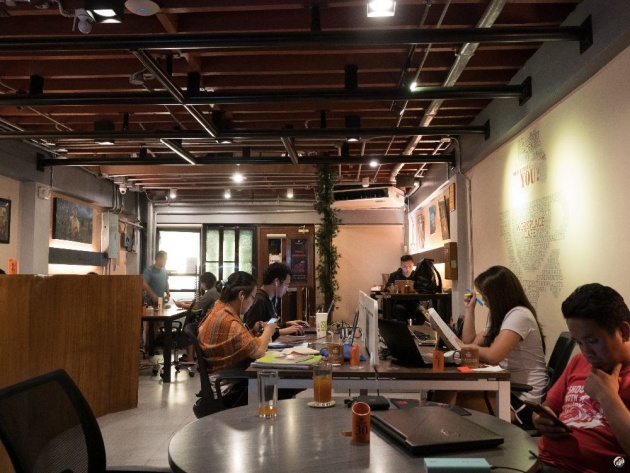 Image credits: Jean Beltran via bitLanders
Freelancing in Cebu City
Truly, this digital era had not just improved our way of communication but also enabled the young and adult ones alike to earn money through online freelancing.
However, while there are indeed a lot of many ways to find a client or a site to work for, there are still hurdles, challenges along the way such as finding the best internet connection suitable for the said requirement, the right ambiance and proper equipment such as tables and chairs.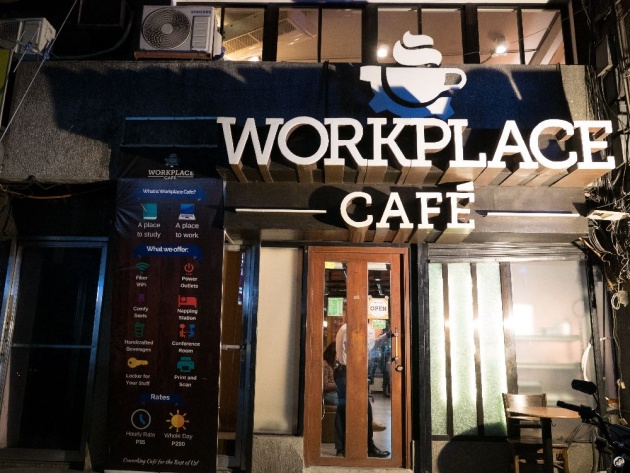 Image credits: Jean Beltran via bitLanders
But if I would mention which is the most challenging, that would the internet connection. The Philippines has by far the worst perhaps country when it comes to getting fast and stable internet access. Which is why, although the demand for freelancers is great, the slow internet hinders these individuals to start their online career.
Good thing that there are already establishments offering this kind of services, I should mention the many internet cafes scattered all over the city. But there are still issues with common internet cafes like those which are overcrowded, noisy and hot because of the bad airconditioning.
Workplace Cafe and its Services
Video credits: Jean Beltran via bitLanders
"A good place to work. Made simple." - workplacecafe
Workplace Cafe has the aim to provide a place for work and study. Its services include primarily a fast fiber connection which is definitely what freelancers and students need in order to meet their requirements most especially the workers. It is not hard to locate an internet cafe which has a stable internet connection but the issue with non-fiber connectivities are the fact that they have a daily cap.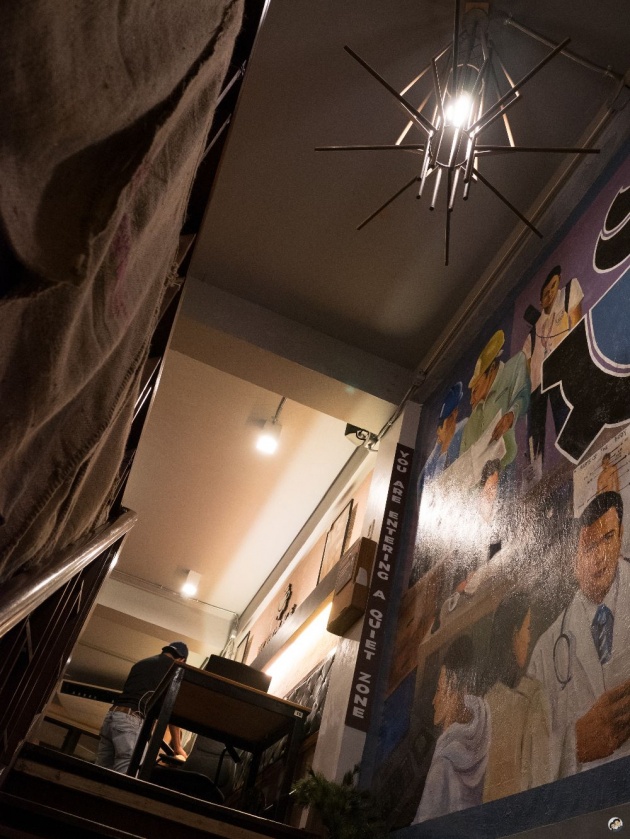 Image credits: Jean Beltran via bitLanders
Cebu City is very crowded and 98% of the population here are using gadgets and electronic devices which are capable of connecting to the internet. With this, there's a huge potential for internet service businesses. While it is now easy to get your internet connection installed, it is not very convenient at all plus the requirement needs may only be available to some. Not to also mention that there's a need to pay a certain amount for the installation.
Going directly to somewhere that has internet access ready is way better and that's the main lifeblood of the cafe. With its strong internet connection, everyone who's visiting will be enticed to really visit this cafe.
Image credits: Jean Beltran via bitLanders
Another great service provided is the office set up, there's a table with lots of power outlets, there's also an ergonomic chair which will help with proper posture while working for hours inside the cafe. I also like how the lighting was set up, there are lights in the walls, under tables and different areas, giving it the office feels at its best.
But just like any other cafe, they also serve beverages like coffee, iced tea or handcrafted ones like frappes and etc. A complimentary drink can also be chosen upon arrival.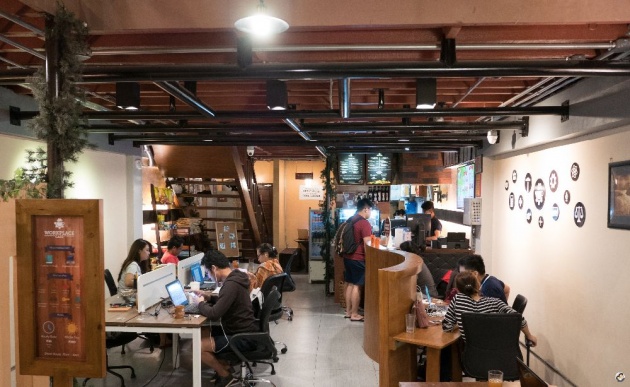 Image credits: Jean Beltran via bitLanders
Three more additions to this cafe which I believe had level up their amenities are their meeting rooms, massage chair, and power nap station. Moreover, for students, the cafe got printing as well as scanner machines too!
Workplace Cafe is not Your Ordinary Cafe
Video credits: Jean Beltran via bitLanders
With a mission to provide a good workplace with a great coffee shop experience, Workplace Cafe came into being.
The individuals who are switching from corporate to freelancing is significantly increasing and it is indeed time to provide these people the right place to keep them productive.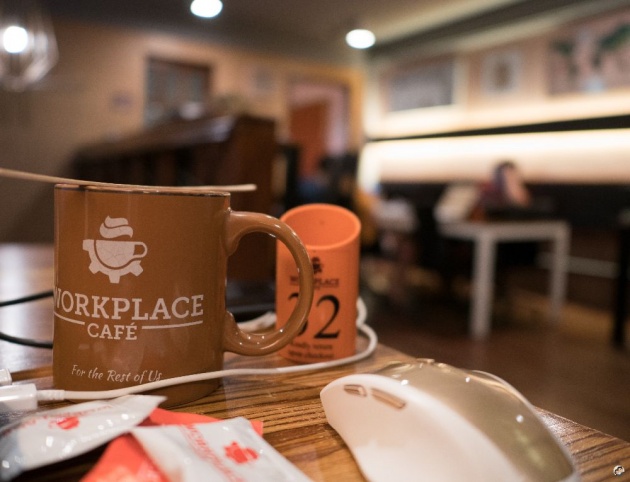 Image credits: Jean Beltran via bitLanders
This cafe is not an ordinary cafe for me, it is so far the best cafe I had been to in the city because of their nice ambiance, perfect for students and even professionals who have either sideline jobs which require stable and fast internet access, those who are newly hired who are still working their way out finding their first job, those freelancers who are looking for a place to finish their jobs and students who are working on either with their thesis or any assignments.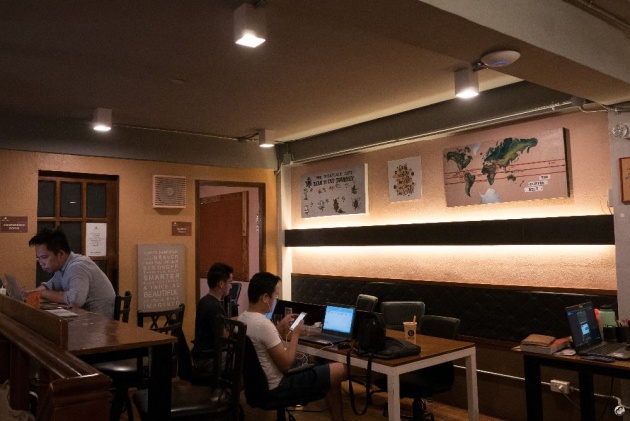 Image credits: Jean Beltran via bitLanders
For me, it is the best place to go to for these individuals, except that everyone here is also that of the same interest, it provides great amenities suitable for such working situations.
There are food meals available too and drinks at your own preferences.
Cons and Review Verdict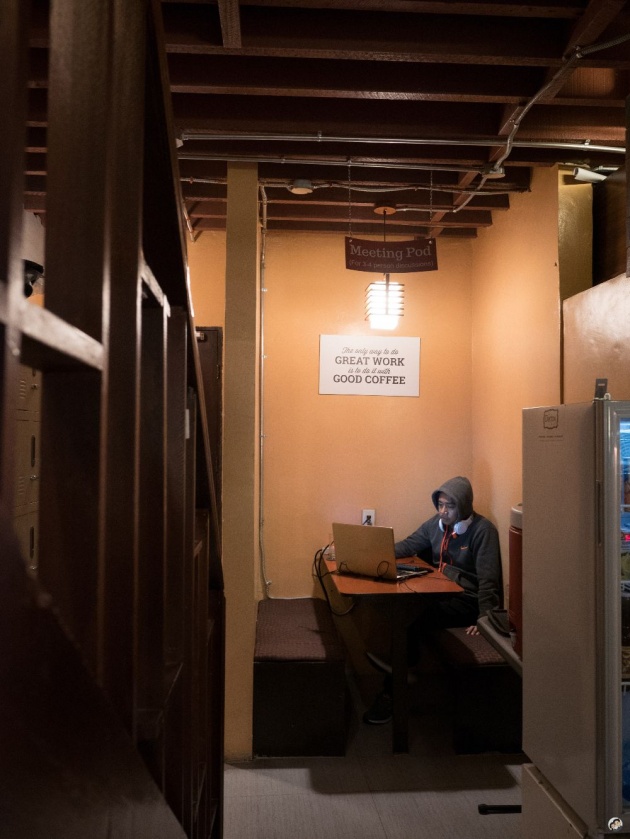 Image credits: Jean Beltran via bitLanders
Truly, I have not been to any working place like this inside Cebu City so I am really glad to find this. I now have a new place to go to whenever I wanted to work outside home or if I am out of internet access from the comfort of our house.
Perhaps the only issue I can see here is that there's a tendency of the place to be a little noisy especially when there's a newcomer. The floors made of wood tend to produce noise as each step is made when going up to the second floor.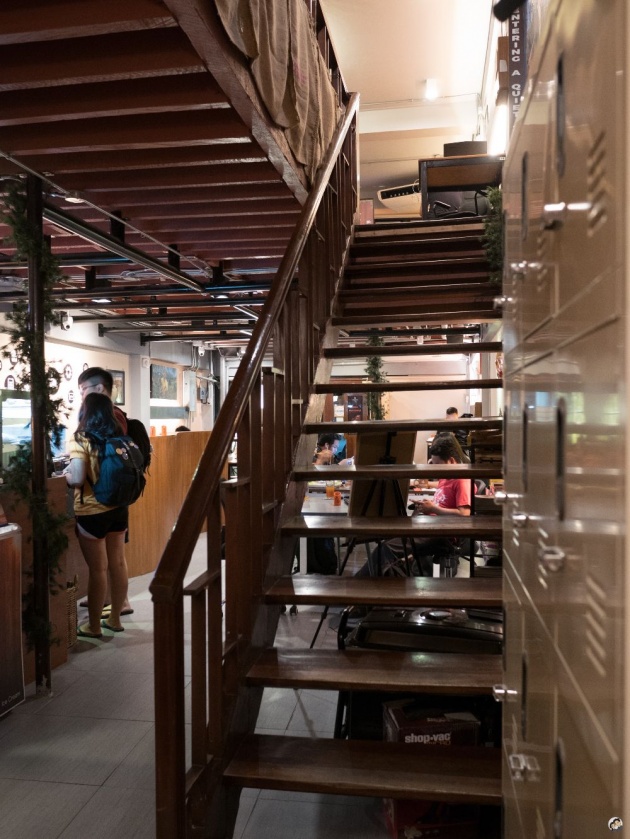 Image credits: Jean Beltran via bitLanders
I had no issues with the tables or the chair, in fact I was very comfortable with my seat and station but I was just a little disturbed when I was in the middle of my work and someone came in, walked with very heavy feet and the wood floors squeaked loudly that made me look up and check who was walking that hard.
Service-wise, all of the staff were very attentive to each of our requests. At the front desk, the agents assigned were also very accommodating and friendly that those new ones like me can be very comfortable asking questions and other inquiries.
______________________________________________________________________________________________
This blog entry was written and published by Jean Beltran-Figues for bitlanders.com.
Join me, click here to sign up and claim your $1.
Let's talk about cryptocurries: altcoinstalks
Are you a traveler? Book your next hotel through Airbnb and claim your ₱1,600: jeanf3125