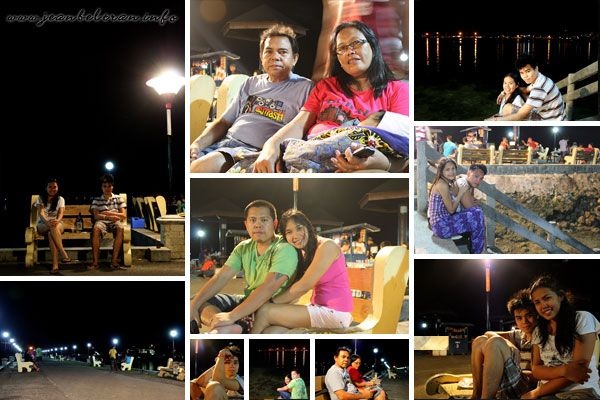 Lovers Lane as how the locals as well as the expats call this area in K of C Tagbilaran city Bohol because it has become a place of which couples, partners, or even the ones who are still in the dating stage would often go and spend some time together chatting, talking about their experiences or even just killing time. This was also my parent's meeting place when they want to see each other and talk about their relationship. I didn't know it until we came there and my mother told me about it. It was kind of nostalgic she said coming back to this place after decades.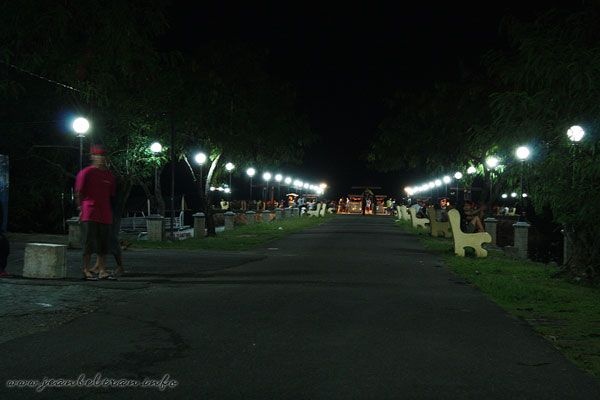 The photo above shows the entrance area with a fee of five pesos each person and we had to walk towards the end of this area where it has the best view of the Tagbilaran port.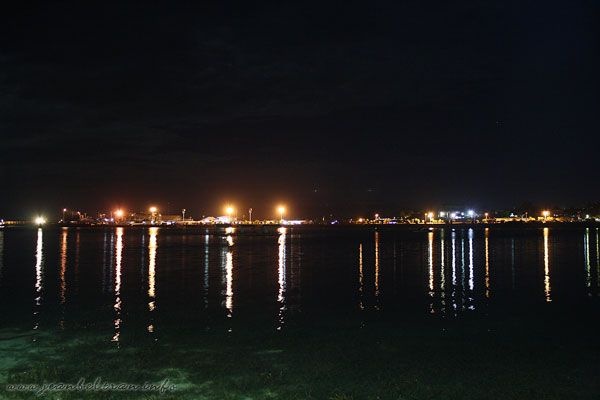 Here's our view for the night, the Tagbilaran City sea port. It's just a distance away and so we were able to witness a romantic light courtesy of the lamp post and the ships as well.
A lot of vendors are present int he said area too, I was disgusted seeing some who had brought or had bought from the vendors some chips and other food and they just dumped or left them in the seats.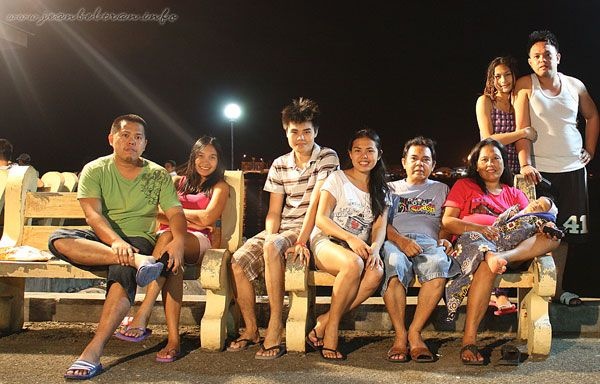 Thanks to the camera timer and our tripod and we were able to get a photo of all of us, my parents with their first grand daughter who was sleeping at that time, our eldest on the left hand side with his wife, the second brother is standing in the photo together with his wife as well, if you recognize them, they are both working with bitLanders too! And I am sitting in the center together with my ex boyfriend who is now my husband.