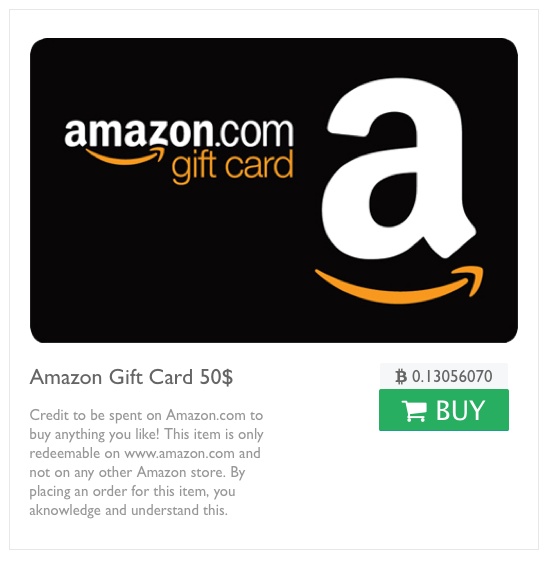 With Film Annex's brand new Bitcoin payment system (via Coinbase) now in full swing, we're proud to announce the opening of our new Bitcoin Shop!
As you probably know, we think of our content distribution model as "social media that pays," and we continue to help content creators and promoters alike make money online. But perhaps most important is that our content partners actually have access to the revenues that they earn—and that they can spend it flexibly.
Film Annex's new Bitcoin shop further enhances the utility of our innovative film distribution platform. Since this past February, all of our 300,000+ content partners have been paid Bitcoin—a new, decentralized digital currency. But we do realize some of our partners might be unfamiliar with how Bitcoin works and how their new revenue can be spent. Fortunately, our partners can now redeem their BTC directly on our website. Currently, our Bitcoin shop offers Amazon gift cards, in $10, $25, and $50 denominations, and we plan to offer even more options in the future! Be sure to bookmark our Bitcoin shop to stay up to date.
The Film Annex team is excited to continue adding features to our Bitcoin payment program and help spread financial opportunity to women in developing countries and to other marginalized groups that benefit from our film distribution network. Bitcoin already offers numerous benefits to its adopters: Transactions don't require bank accounts, require little (or no) processing fees paid to third parties, are safer than credit card transactions from a security standpoint, and are much faster as well.
All of these benefits, plus the addition of our Bitcoin shop, make Film Annex a veritable "one-stop-shop" for online content creators and filmmakers to earn money blogging and exchange it as well. The future is bright for Bitcoin has an alternative to established currencies, with more and more merchants across the globe accepting Bitcoin as payment. But until then, Film Annex continues to work to ease this exciting transition.