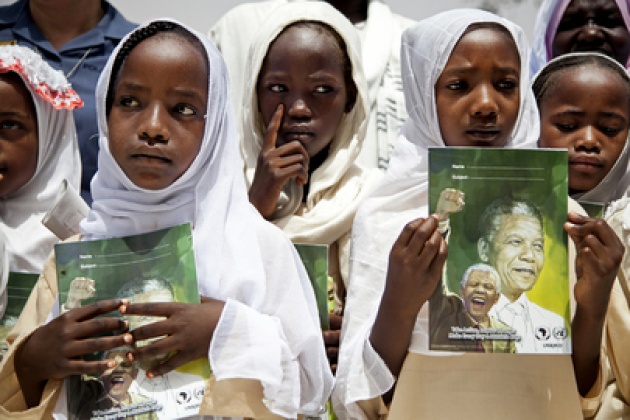 July 18 is Nelson Mandela Day. Found a few of these pictures/events telling. In confronting Apartheid over a decades long struggle, was Mandela fighting for "majority rule," to overthrow the remnants of European colonialism or to further human/political rights for all? I have had the opportunity to meet Nelson Mandela, and I suspect that the above questions should not be presented in context of "or" but rather "and," – the battle against Apartheid needed to be all of the above. See Film for Blog "Nelson Mandela Legacy" - http://diplomaticallyincorrect.org/movie/nelson-mandela-legacy/27710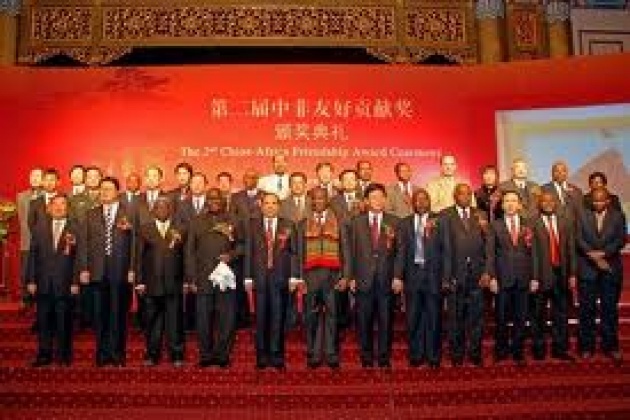 China's "No Strings Attached" Africa Policy??
Perhaps most indicative of the changing times is that Beijing has scheduled the day following Nelson Mandela Day to host the "China-Africa Summit." President Hu Jintao made no reference to Mr. Mandela but he has committed Beijing to make $20 billion of loans to African states over the next 3 years. Development and economic progress is part of human rights. Nonetheless, the still growing China-Africa link can be seen in context of how one defines the Mandela legacy: Is the Summit an indication of Africa's success in ridding itself of European colonialism, or is it symptomatic of a failure as a culture of human rights abuses becomes entrenched/institutionalized via the growing links with China?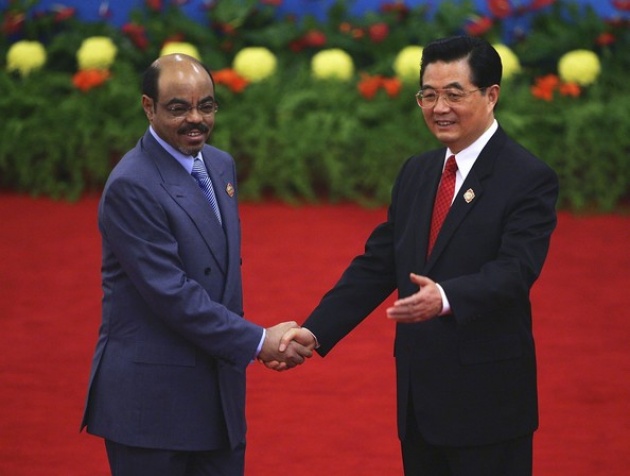 Shared Culture of Repression/Suppression?
Meles Zenawi is probably most indicative of the disregard of human/political rights that the new China-Africa links deliver. China has funded Ethiopia's new African Union Headquarters in Addis Ababa. China increasingly dominates the local economy and has made it a linchpin in its African efforts to become the dominant outside power. Meles Zenawi's Regime perhaps not so coincidentally also is an abuser of it minorities (see Tibet and Ogaden); vastly restrains the political rights of all of its citizens particularly journalists, (See our Blog for Video – "Ethiopia Thumbs Noose at Freedom of Press"), and throws around the term pretext to justify authoritarianism and human rights abuses. Of course, it should be noted that Meles has also been embraced, or at least tolerated as an ally in many such abuses by Washington and Western Governments. See our Previous Blog for Video Report –"Why Ogaden Isn't in the News"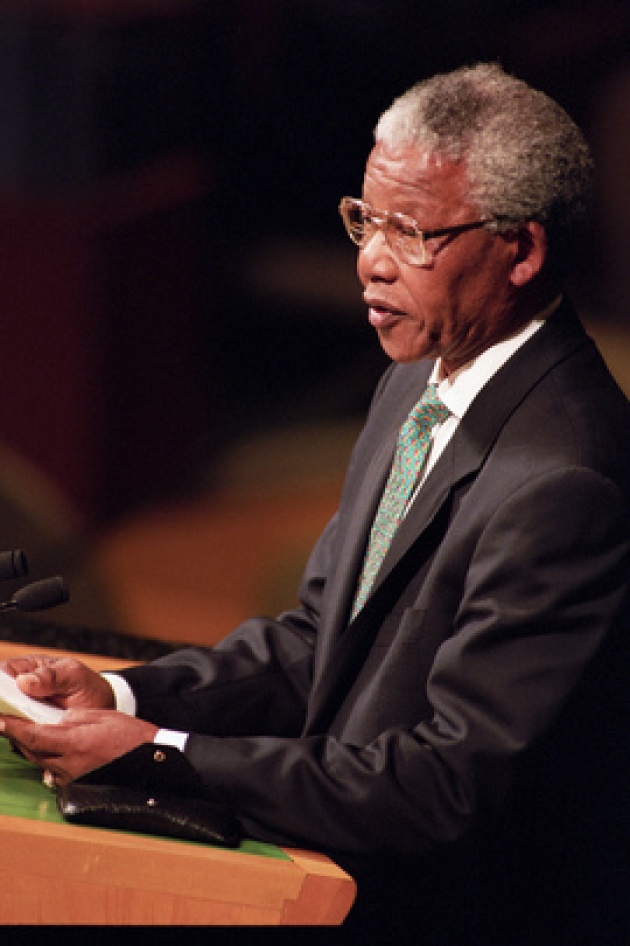 Apartheid was both a colonial malaise and a human rights abuse, and Africa cannot be free without addressing both continued human rights/political freedom considerations and resisting any new/old domination.(Above Photo from Nelson Mandela at UN in 1992, when we first met).
67 Minutes of Public Service-A Worthy Legacy:
Here is caption for the below UN photograph: "Staff of the UN Organization Stabilization Mission in the Democratic Republic of the Congo (MONUSCO) observe Nelson Mandela International Day by scrubbing the floor in a section of the Goma General Hospital. In recognition of Mr. Mandela's contributions to democracy, racial justice and reconciliation, everyone around the world is encouraged to perform today 67 minutes of public service – one minute for each year of Mandela's service to humanity."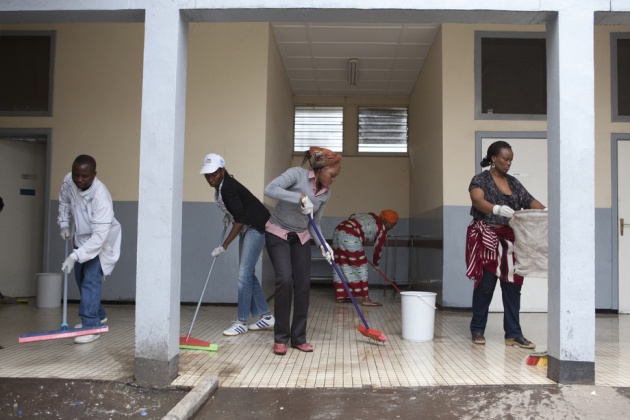 Ambassador Muhamed Sacirbey - FOLLOW mo @MuhamedSacirbey

Facebook-Become a Fan at "Diplomatically Incorrect"







Twitter – Follow us @DiplomaticallyX







See more at our Popular Video Blogs & Current News Event Articles at http://diplomaticallyincorrect.org/c/war-crimes-justice