In my previous blog "Follow me around and be cute! - Final Fantasy XIV: A Realm Reborn" I wrote about minions system in Final Fantasy XIV: A Realm Reborn, a MMORPG developed by Square Enix and Naoki Yoshida as producer and director. There are a lot of cute minions in FFXIV and this is one of them! It looks tender and cozzy especially its cute little tail~
Minion: Wolf Pup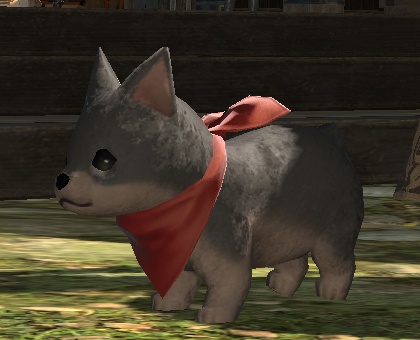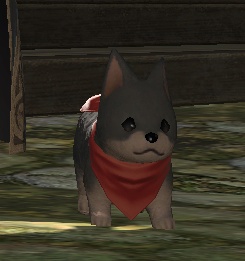 "Idolizes one Gaius van Baelsar for obvious reasons.
Bred to serve as a war wolf in the Imperial Garlean Army, this pup was rescued before any permanent damage could be done to its playful spirit. He will follow you to the end of the world and back... as long as you toss him an occasional biscuit."(source)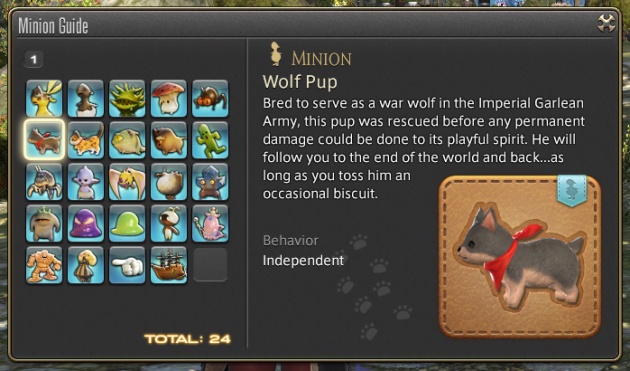 How to obtain: Wolf Pup is the reward for completing the level 15 quest "Man's Best Fiend". You can start this quest by talking to Skribyld in Western La Noscea (x26,y26).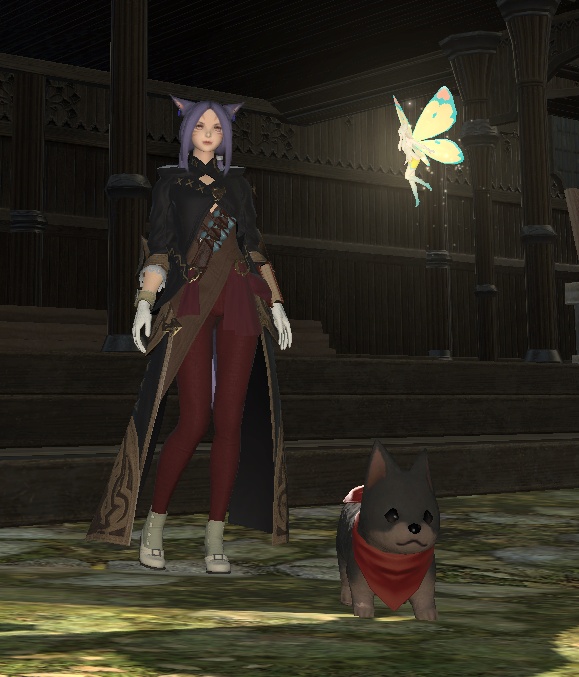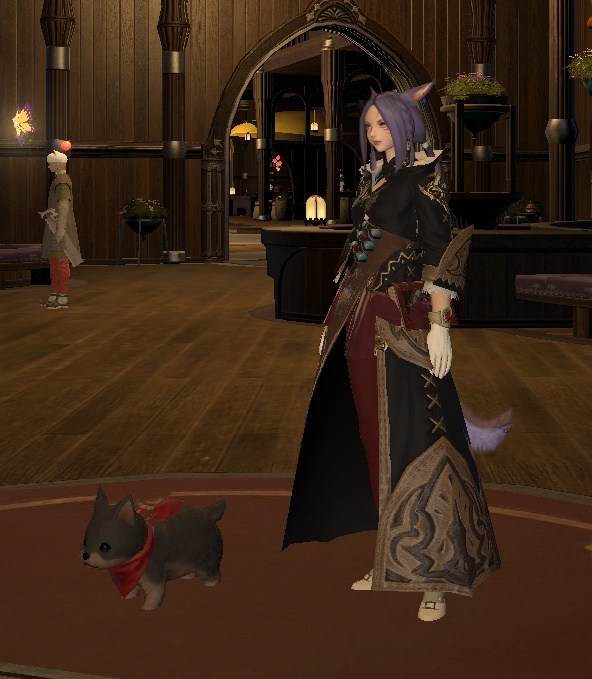 (Minion: Wolf Pup & Me!)
Little puppy likes to play~ When a Wolf pup meets a Coeurl Kitten, they will automatically interact and play with each other. So lovely!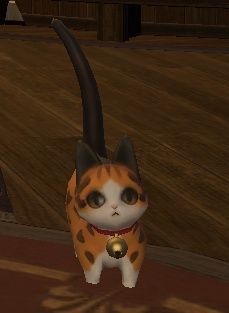 To see more Minions in Final Fantasy XIV: A Realm Reborn, please see this page: http://ffxiv.consolegameswiki.com/wiki/Minion
- Ellyn - Subscribe to me on http://www.bitLanders.com/Ellyn