I weekly enjoy writing blogs about big soccer teams in leagues all around the world, however I prefer the English Premier League, and my favorite team, Arsenal. However, I haven't yet written about updates in the World Cup qualifiers- the most popular event in athletic sport history. It's an event everyone watches! And considering how many Europeans use this page frequently, I will quickly give some informs about what's going on in the cup right now.
Many teams have shocked lately; Belgium being on top of the Group A table, most likely heading to the World Cup group stages if they win one more game. Italy, with no surprise, tops Group B, but to be fair, this group has weaker teams (Bulgaria, Denmark etc.) Bosnia are on top of a group to surprise, ahead of Greece and Slovakia! The shocking results go on and on, but one that pleased me the most was the ambitious up rise of the Russian National Soccer team. Usually not being able to get into the group stages of the cup (due to the world's best teams they compete with; such as Spain in the last world cup), this time they have proven to beat teams with super stars such as Portugal (Cristiano Ronaldo, Pepe, Coentrao). The journey for them isn't over yet, though.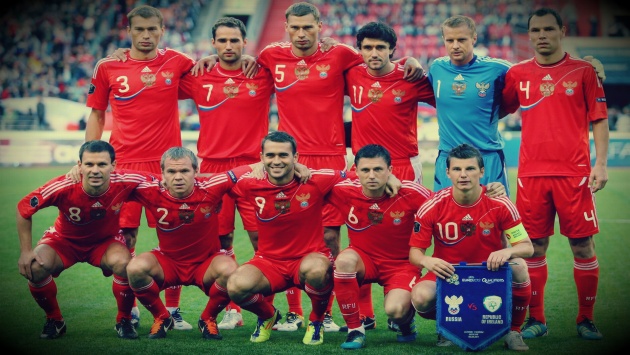 Russa National Football Team.
Today, 3 vital second-half goals finished off Israel in the 2014 World Cup Qualifiers…and brought them one step closer to the World Cup, to end their cup denial drought. The goals came for Glushakov, and Berezutsky, and Kokorin. The game ended in a one sided win, 3-1 in Russia's favor. Portugal is in deep mud if Russia win the next 2 games, which should be easy wins, against weak teams Luxembourg and Azerbaijan. Russia are currently one point ahead of large team Portugal. However, whether Russia can get far in the World Cup is still unknown, however they have potential to make some upsets.