Maria Bashir , 40 year old is one of the human rights actives and the first female public prosecutor in Afghanistan.
She is threatening to death due to of her work activities in judgment secure, fighting with violence against women and corruption several times up to now.

In 1990, Mrs. Bshir applied for education in Kabul University. This application was noticed by Afghanistan education minister at that time.
Her first, second and third choice was to educate in law faculty. She had taken her decision to achieve the success decisively.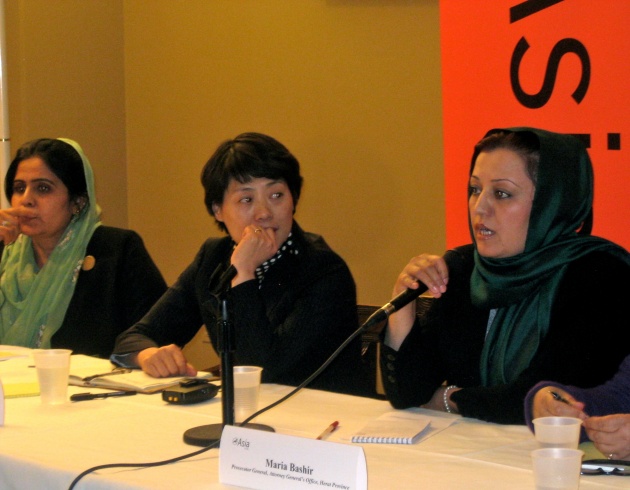 This subject convinced the education minister to admit with her application and she entered public prosecutor's office as criminal interrogator 4 years later.
She got married and came to Herat in 1996 and the Taliban took the power in this time. At that bad time Maria Bashir was imprisoned at home as other women.

She didn't want to sit indifferent and see that new governors destroy the life of young girls.
She opened a school at her home and young girls could enter her home hiddenly whereas they hide their books and pens in pockets.

It was dangerous for Mrs. Bashir and due to of it the local police remanded her husband her husband two times and asked him about her activities.
After falling Taliban government she assigned as public prosecutor of Herat by transitional government of Afghanistan. Then she assigned as first total public prosecutor of Afghanistan.

Real dangers treat Mrs. Bashir's life and her family; even her children can't go to school and have private teacher at home. Once they fire her home and they had to change their home and once exploded a bomb in out of her home and killed one of her guards in 2008. She is known as winner of the bravest women in Afghanistan history's award this year.