"I Have learned that people will forget what you said, people will forget what you did, but people will never forget how you made them feel." – Maya Angelou
Dr Maya Angelou has left us, she was a great soul, African-American author, Poet, civil rights activist, dancer, film producer, television producer, playwright, film director, actress, professor. Died on May, 28, 2014 at the age of 86.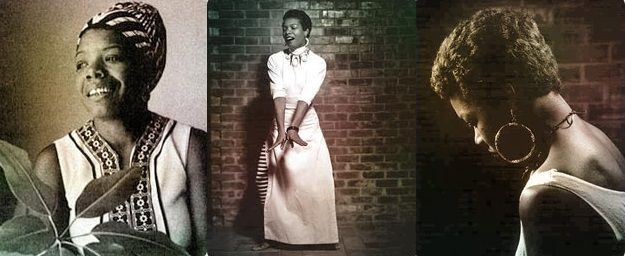 Born as Marguerite Annie Johnson (Her given name but she leagally changed it to Maya) in April 4, 1928, Raised in Stamps, Arkansas and after some years she moved to St. Louis, Missouri to live with her brother.Once she started writing poems normally she wrote about life, childhood and slavery. When she was a teenager she studied dance and drama in High school. She had her first child after three weeks of her high school graduation. When she was young she got married but soon divorced and with her second husband she moved to Egypt but after three years they got a divorce.
Published several books of poetry, essays, seven autobiographies and many movie screenplays and television scripts. She had a great career for many years, received over 50 estimated awards which includes more than 30 honorary degrees and Presidential Medal of Freedom, Emmy, three Grammys, a tony and a Pulitzer Prize.
She is best known for her series of autobiographies, Angelou gained a historical recognition and acclaim at the age of seventeen for her "I Know Why the Caged Bird Sings" (1969), first part of her seven autobiographies." and become the first best-seller African-American woman. In 1971,She got another award for her poetry "Just give me a cool drink of water 'fore I diiie" after that she become un-stopable. when i read her life experiences i think of Nelson Mandela saying "A good head and a good heart are always a formidable combination." she is "America's most visible black female autobiography" To me the best thing we should appreciate about her is she inspired many African-American woman's to rise above their boundaries and achieve.
"The free bird thinks of another breeze
And the trade winds soft through the sighing trees
And the fat worms waiting on a dawn-bright lawn
And he names the sky his own.
But a caged bird stands on the grave of dreams
His shadow shouts on a nightmare scream
His wings are clipped and his feet are tied
So he opens his throat to sing
The caged bird sings
With a fearful trill
Of things unknown
But longed for still
And his tune is heard
On the distant hill
For the caged bird
Sings of freedom."
Stanzas from "I Know Why the Caged Bird Sing"
May God bless her soul