t Turkey and Pakistan are two such Islamic states where military forces have occupied the state's administration for long period of time. In Turkey Army had tried to occupy the sovereignty of state while from the first day of existence of Modern Republic of Turkey, but in Pakistan Military had to wait for eleven years to occupy the sovereignty of state and General Ayub Khan implemented Martial Law in 1958. In the activities and occupation of sovereignty of state both in Pakistan and Turkey, Pakistan is superior to Turkey because whenever Military has tried to occupy state's administration, it got success in its struggle, but in Turkey Military failed in its effort to occupy the state's sovereignty for thrice.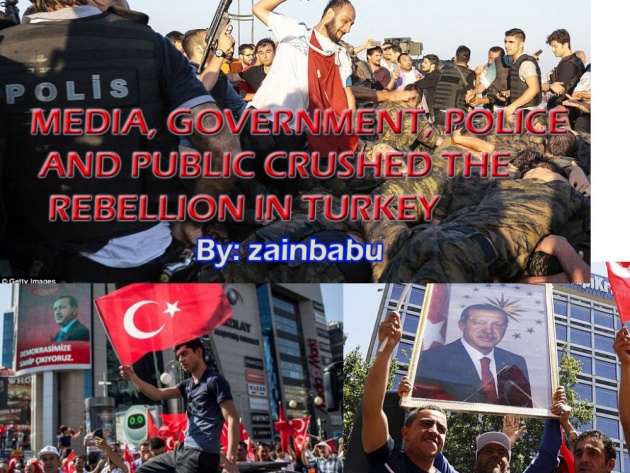 (Images source: Taken from Google and edited by me)
For the first time, Commander of War Academy Colonel Talat Aydemir tried to occupy the state's administration on 22nd FEB, 1962, but failed in his effort. Again he tried to overthrow the crown of General Grill on 21st MAY, 1963; again he had to face the failure. For the requital of his crime, he was sentenced to death in 1964. Colonel Aydemir was failed in his effort twice because it was done on low level of administration.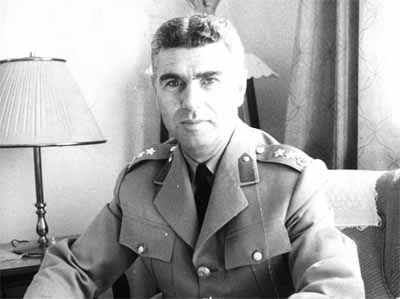 (Image Source: Google.com)
While in Pakistan it has been never tried to overthrow government's crown on the low level that reflects the integrity of Military force whereas in Turkey other than the effort of overthrowing Government's crown by a same colonel, again it was tried to overthrow Government's sovereignty on 15th July, 2016, that also proved unsuccessful.
(Video Source: youtube.com)
On 15th July, 2016, the effort of subversion of Government's crown is a lesson-bearing for Pakistan from several aspects. How the Military has tried to occupy the sovereignty of state. When on 15th July, 2016, at 10 pm of night Jandamery blocked the way on two pensile giant bridges of Istanbul that unite two continents of Europe an Asia, it was thinking that due to truck invasion in the city of France a day before Military is supervising the two giant pensile bridges for security issues. These scenes were being shown live on all TV channels but in the meantime, the news of weather were being shown again and again on Government Channel "TRT" and specially in the time of news broadcasting no news were shown, at this social media was thundering with the news of overthrowing Government's crown by Military forces. After one and half hour, at last all the private channels were broadcasting the news that Military had subverted the Governments' crown and had occupied state's sovereignty an implemented curfew in the entire country.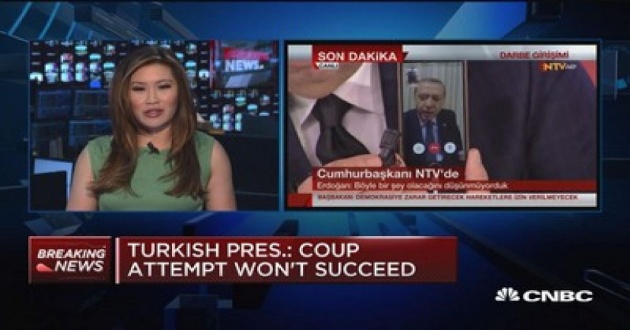 (Image Source: Google.com)
At the same time, the group of approximately 70 soldiers entered the Government news broadcasting TV channel and forced to broadcast the news of implementing Martial-law in the country by fostering the hands of newscaster and by pointing the gun at him. News caster read the proclamation prepared by Military, with the facial expressions of fears.
(Video Source: youtube.com)
The whole entire nation became disturbed by the Newscaster's expressions of reading proclamation and public started to watch attentively the situation of Military's occupation of state's sovereignty live. In the meantime one among the group of military soldiers occupying the building of TRT wore civil dress and proclaimed of having new "DG" of the channel. But inspite of this, no statement of any type was given by Government and no annunciation was received about any minister, prime minister and president of Turkey. Nonetheless after the silence of two hours for the first time in the history of Turkey, president of the state were answering the questions of anchors of private TV channels and he admitted that after spending vacations when he was coming back from Marmaris to Istanbul, a bombardment was done on president Rajab Tayeb Erdogan's Marmaris residential hotel by few soldiers of special branch of military which is famous for its name of "claret red cape" and is popular among Turks but fortunately till that time president had department away for Istanbul instead of Ankara. After the failure of this attack, rebellious soldiers were awaited for president Erdogan on at the airport of Ankara, but president remained off-screen for a long time due to which many rumors were being circulated on social media.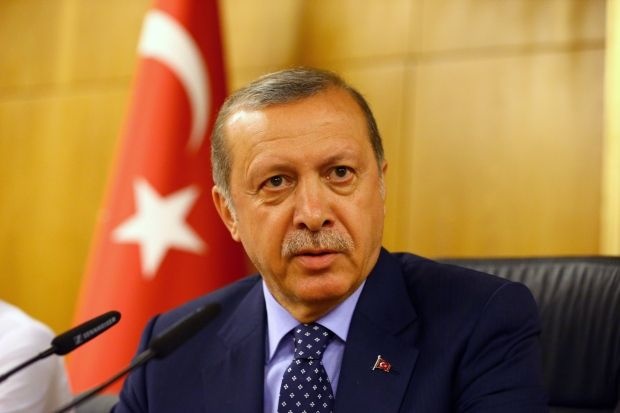 (Image Source: Google.com)
Nonetheless these rumors were diminished when president talked to TV anchor person via mobile phone. For the first time in the World, the president whose crown was being overthrown got successful in communicating to the public via mobile phone and for a president this mobile proved a "straw for downing man". President appealed the public to come immediate on the roads to confront the rebellions military who was trying to occupy the sovereignty of the state, on hearing this, public like fire came on roads in few moments and struggled to stop the military rebellion. Perhaps rebels were not expecting the public to come on roads and to lie in front of Tanks, because before this, no one had strangled the way of Military but every time was welcomed.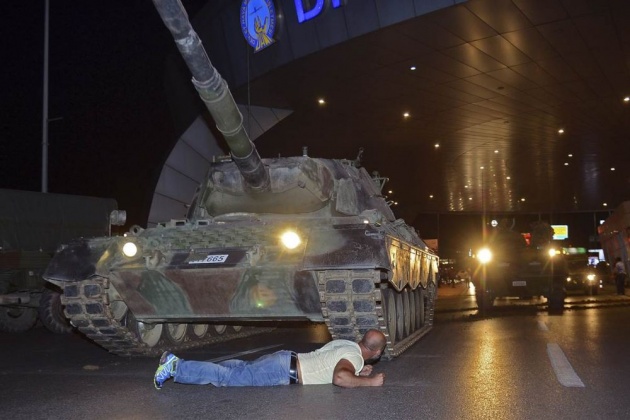 (Image Source: Google.com)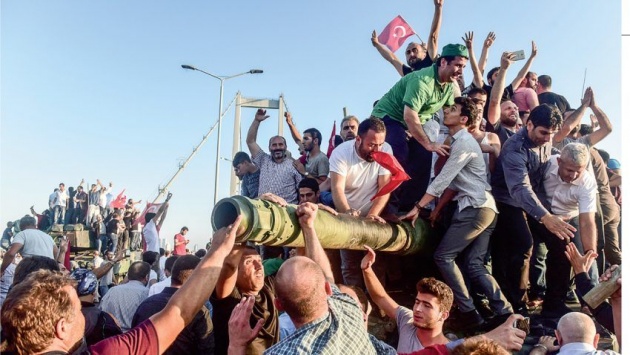 (Image Source: Google.com)
President Erdogan is much popular among public, people love him, and therefore they decided to contend the rebels without caring for their lives.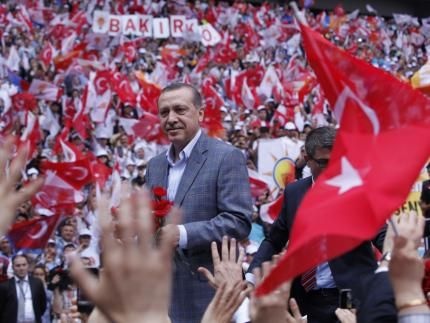 (Image Source: Google.com)
Such type of love and liking cannot be seen in any other part of World. This is because politicians don't have a close association with public. While president Erdoğan hug thousands of people every week and listen to their problems attentively.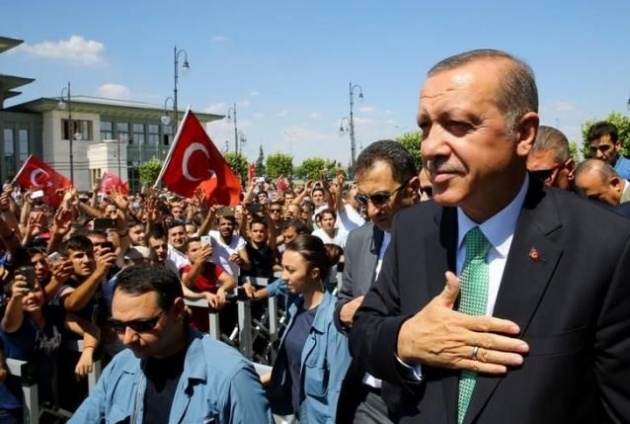 (Image Source: Google.com)
If Pakistani Politicians want public support then they should have to make close association with the public. Just only the people will support them in difficult times.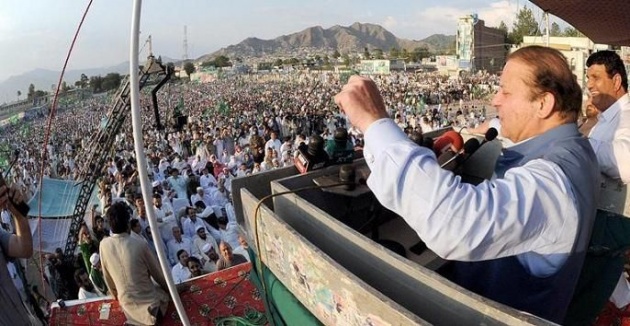 (Image Source: Google.com)
After the people came on roads, rebels had fastened their proceedings and after bombarding at police headquarter, national assembly and at headquarter of special branch of police, they turned toward people. The way Public, media, police and government collectively crushed the rebellion,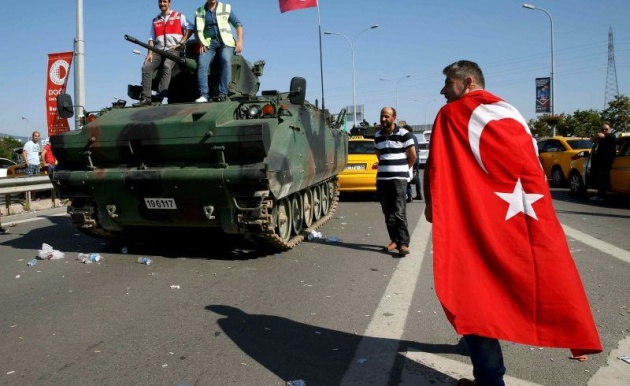 (Image Source: Google.com)
One can't find such example in the history of Turkey and in the same way all the political parties of country by taking their conflicts aside, passed a resolution that military can never implement Martial Law in Turkey. The action of crushing rebellion in Turkey is of great importance for Pakistani politician and public.