They say during the Holy Week long weekend, one shouldn't be going on vacation instead, they should find time to meditate on what Jesus has done and commemorate His death on the cross. But why not go out of the house, find a peaceful place while doing such meditation? Why? Because I did together with the family last week during the Maundy Thursday at Vita Isola Leisure Farm!
Video credits: Jean Beltran via bitLanders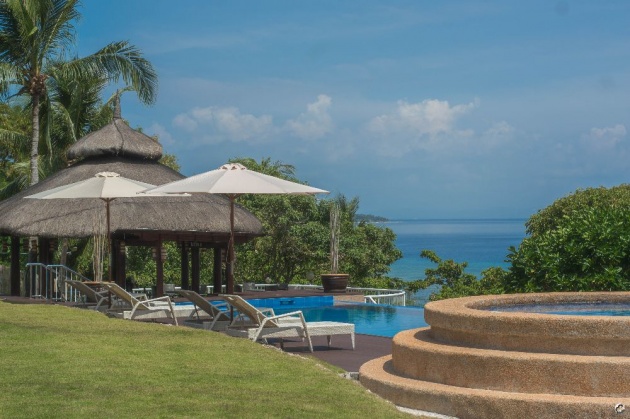 Image credits: Jean Beltran via bitLanders
Weeks prior to that day, I did my job finding a good place to celebrate two events including my father's 61st birthday. I thought of going back to East Coast Resort which is just located in Anda but decided to go to a different location instead because when I called their customer service, they were already fully booked!
Gladly, while browsing through my social media account, I found Vita Isola Leisure Farm. It is a newly opened resort and I learned they just opened their gates to the public on the 18th of March which means, it was just two weeks old when we visited. I didn't doubt going there since their entrance fee already includes consumable food. I emailed them and they responded few hours after which I appreciated.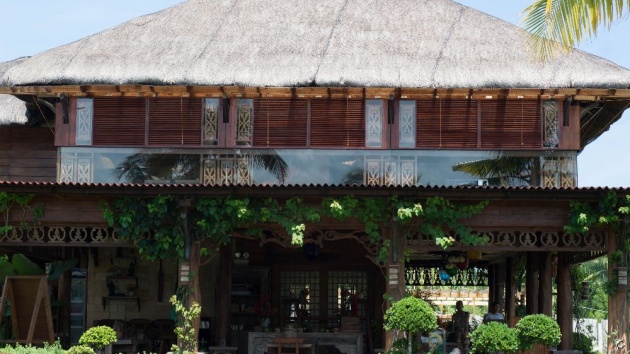 Image credits: Jean Beltran via bitLanders
Vita Isola Leisure Farm is situated in a specific island in Loon, Bohol. This island is connected to the main province via a cemented path. Approximately an hour away from Tagbilaran City and we arrived at a metal gate with a notice that the resort is now open. An attending staff opened the gate for us who served as the front desk too because our entrance fees were collected right there at the gates.
Going inside, we passed by a couple of farm animals! The resort management has been promoting themselves as a farm leisure one, they have an organic farm which provides them with their needed greens and vegetables for their food menu. Aside from that, they also have free ranged chicken, some local goat in its own native cottage, there were even dogs, rabbits, and turkeys!
As we moved to the parking area, we noticed their organic garden. It is still new, there were not many plants around and they had a lot of seedlings which had newly sprouted, we could also see the entire farm from the parking area but it was not allowed to come in as they have their own farm tour which costs a thousand pesos, that for me is not very much acceptable.
Anyways, we went straight to the restaurant, a rustic inspired rest house turned into a cool vibe, wooden and artistic restaurant offering local Boholano delicacies. Currently, the resort only offers day tour and the pool awaits lifeguards before it could officially open.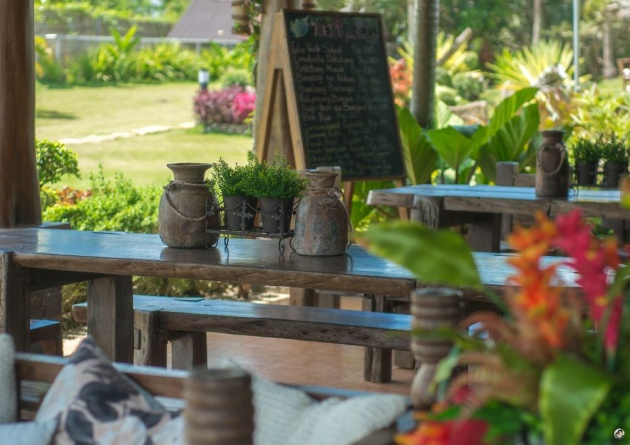 Image credits: Jean Beltran via bitLanders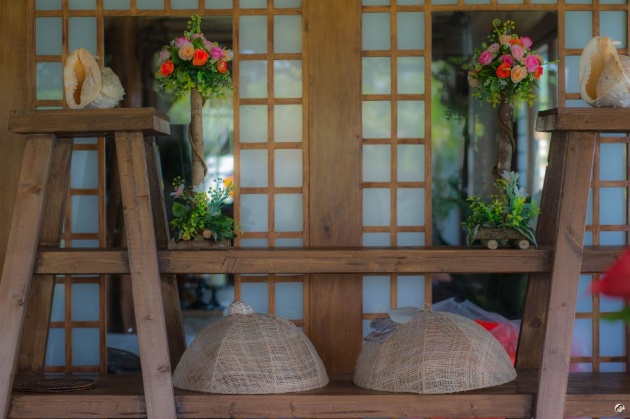 Image credits: Jean Beltran via bitLanders
The lady staff welcomed us, offered seats and asked if we would like our orders taken so it can be ready as soon as we wanted it. Of course, I did, their menu is limited and a little bit pricey. Good thing the entrance fee includes a consumable amount in it thus we were able to order almost everything on the menu except for their snack options and drinks.
Because we were the only guests at that time, we had the place all to ourselves. We took photos of every corner, my brother and his wife even had a little pre-nuptial session and I played the photographer. Mama and Papa had a good time enjoying the view and the calmness of nature, we felt all our stresses were thrown away instantly as we breathe in the fresh cool sea breeze. Our eyes feasted on the green lushes and tropical trees plus the blue skies.
Image credits: Jean Beltran via bitLanders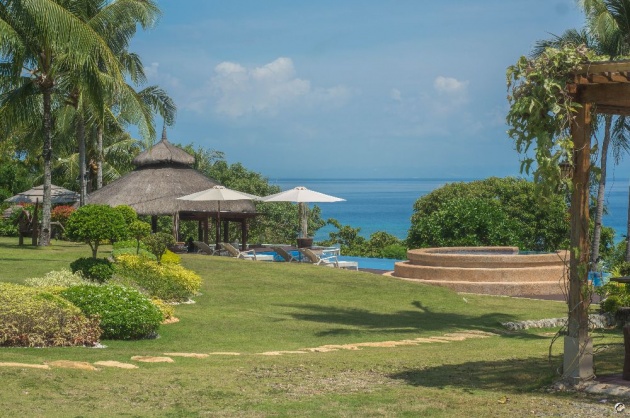 Image credits: Jean Beltran via bitLanders
We praised God for the beautiful day and wonderful creation He had allowed us to see while in Vita Isola Leisure Farm. We also appreciate how the owners had turned this place into a leisure farm. All the items and accessories they had invested in are truly paying off with how nice this place is. I would not mind staying here for the rest of my life!
There's a boardwalk too down the slope from the swimming pool area. Passing by the owner's house, a small wooden table and chair installed underneath a coconut tree are a perfect place to have an afternoon tea. Down the green lawn are hammocks in white. I had my own fair share of a good nap while lying in one of those. I walked down the steps towards the boardwalk, it was hot but the wind was good enough to freshen us.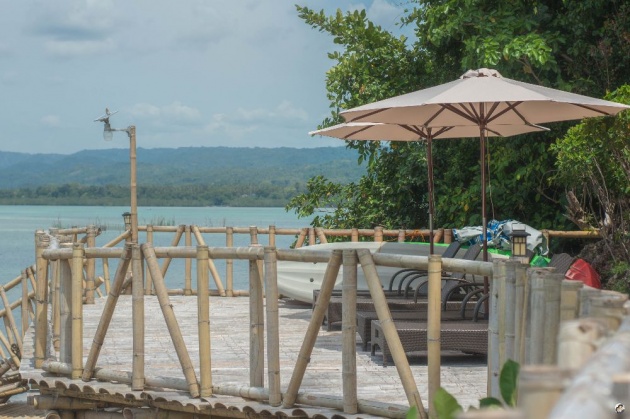 Image credits: Jean Beltran via bitLanders
The bamboo made boardwalk will be a home to those who would like to do kayaking and fishing activities of the resort, they even have their own boat!
Lunch was served by 11:30 in the morning, I originally asked for it to be served by 12 noon but I took it back and asked for it 30 minutes before the time 'coz we were all hungry!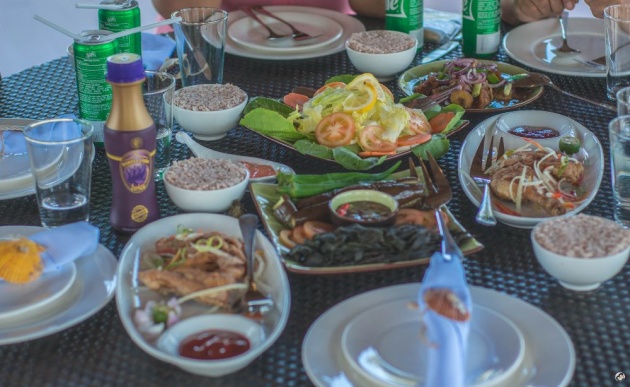 Image credits: Jean Beltran via bitLanders
I should say that all the food served at our table which was by the way right next to the pool were all good! I was expecting all of them to be good because they were pricey, good thing they didn't disappoint us. I personally fell in love with the Sizzling Bangus which they named as "Nag-uros na Bangus". Since I don't eat pork or chicken, my parents told me they also have a good "humba", its a Filipino pork dish in which the meat has been tendered under fire for quite some time and my brother said the chicken was very tasty! All of us ate everything on the table, even the salad!
And after the meal, everyone started feeling sleepy, its a problem I had to fight so I went walking around taking more photos. I also bumped into some new guests who I believe just went for a quick sneak peek of the location.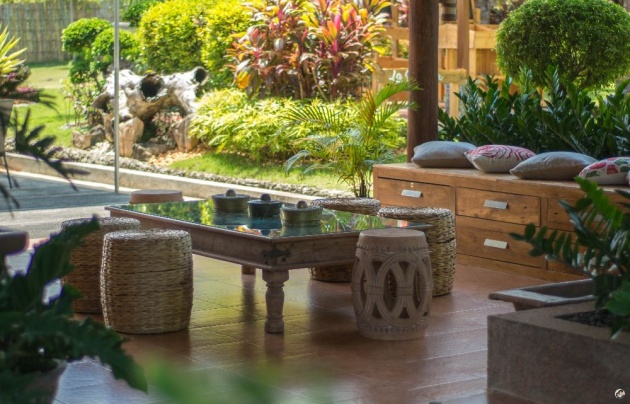 Image credits: Jean Beltran via bitLanders
I toured around the restaurant and took as many photos as I can. The most interesting for me though was the back door of the restaurant. It looked vintage to me, one which was intricately created like those rooftop railings of the Thailand houses. They have carvings which were uniquely created and I can't help but take a lot of photographs. Even the glass table had the same design.
As soon as the sun was not too bright anymore, my husband James took the drone out and flew it up to the air. Flying a drone is allowed within the resort's vicinity, we had asked permission from the staff and they allowed it. The view was really astonishing and outstanding. My parents had fun observing the flying object and we also took drone selfies!
Video credits: Jean Beltran via bitLanders
We called it a day at three in the afternoon when we felt like we were done but we enjoyed the place, we had relaxed, laughed, jumped for a photo, did some killer poses for the photo opportunity and even talked intensely while at our table.
I would truly recommend Vita Isola Leisure Farm to my friends because of their wonderful ambiance which for sure takes those stress away, it is also a good place for prenuptial sessions but I do hope they could change the menu prices to much more affordable ones.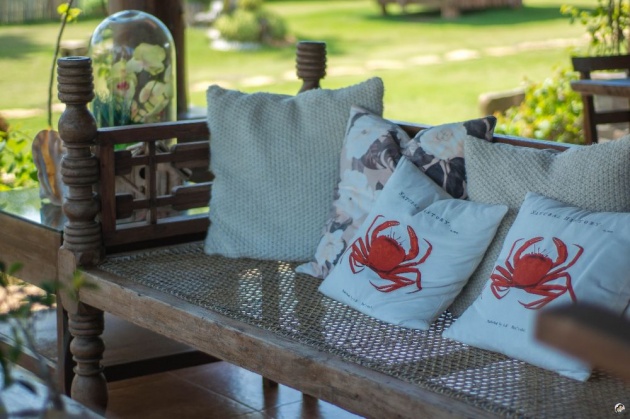 Image credits: Jean Beltran via bitLanders
---- o ----
Blog entry written and published by Jean Beltran-Figues, A Pinas traveler and photography hobbyist, find more travel blogs in my blog section, click here.
---- o ----
Take care guys! Don't forget to participate the following Querlo chat about restaurants: