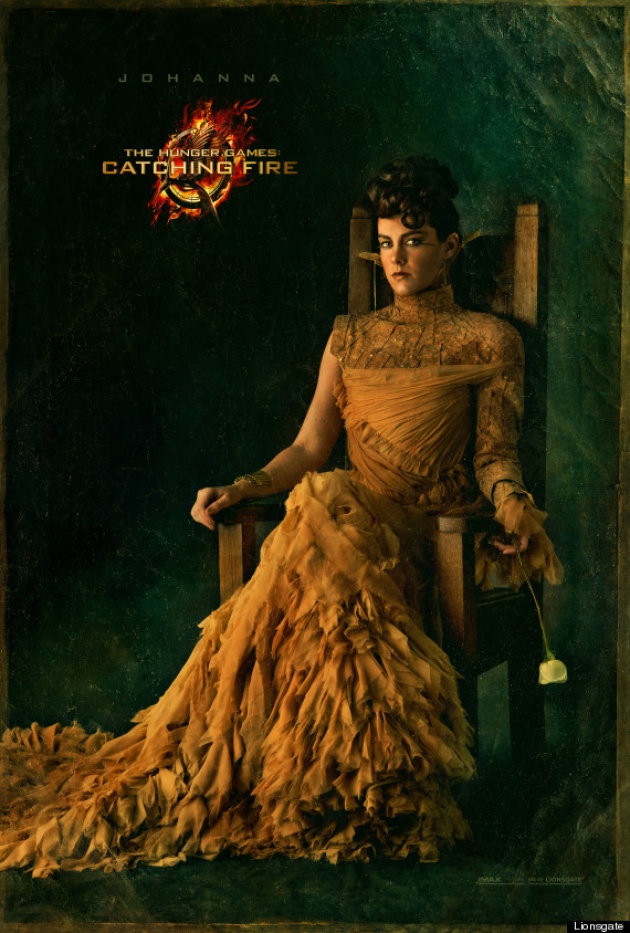 Isn't she fierce?

This is Jena Malone in full character as Johanna Mason, Katniss' nemesis in the "Hunger Games" sequel called "Catching Fire." Johanna was a past winner of the Hunger Games from District 7.

The portrait is courtesy of Capitol Portraits which also showcased Haymitch, Effie,Cinna, and Katniss.

Here's the full synopsis of the sequel:

THE HUNGER GAMES: CATCHING FIRE begins as Katniss Everdeen has returned home safe after winning the 74th Annual Hunger Games along with fellow tribute Peeta Mellark. Winning means that they must turn around and leave their family and close friends, embarking on a "Victor's Tour" of the districts. Along the way Katniss senses that a rebellion is simmering, but the Capitol is still very much in control as President Snow prepares the 75th Annual Hunger Games (The Quarter Quell) - a competition that could change Panem forever.

THE HUNGER GAMES: CATCHING FIRE is directed by Francis Lawrence, and produced by Nina Jacobson's Color Force in tandem with producer Jon Kilik. The novel on which the film is based is the second in a trilogy that has over 50 million copies in print in the U.S. alone. THE HUNGER GAMES: CATCHING FIRE opens on November 22, 2013.