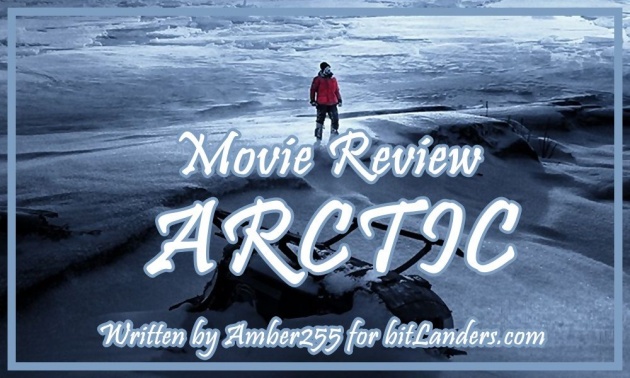 Movie Review: ARCTIC - Photo credit: imdb.com, Edition by Amber255 via bitLanders.com
I am doing a little break in writing reviews for 50 best movies of 2018 because I feel so excited after the premiere of ARCTIC and want to write a review. It left amazing impressions after the preview, and I am just excited. I love such kind of movies about human survival in harsh conditions.
Joe Penna, the creator of short films and music clips, has chosen a slick but very attractive survival drama theme for his full-length cinema debut, which has not left indifferent even the viewers and appraisers and of the prestigious Cannes Film Festival. Not every film is honored with prolonged applause from the audience in the hall at the premiere of the film at this Festival. Those who watched ARCTIC in several film festivals, name it as one of the best survival dramas of all time in the wild nature.
Arctic doesn't employ too many fancy tricks or frills: It's just a simple, straight-ahead survival drama that lets Mikkelsen showcase his considerable acting chops, leaving viewers as impressed with his stamina as we are with his character's.

Credit: metacritic.com
Around the North Pole, the Arctic is one of the harshest regions in the world. In warmer summer months, the temperature rarely rises above ten degrees, and in winter it can fall to -70. Traveling on foot, you may not meet another person here for a few days, weeks or even months. Almost guaranteed death is waiting for any person with no experience of life in such a harsh nature.
And the action of the movie is going exactly in the Arctic. Let's see how our hero will survive there.

ARCTIC, Official Trailer - Video credit: youtube.com
A Short Story Of The Movie
The main character of the film, Overgard (played by Danish film star Mads Mikkelsen), a pilot of an airplane who has suffered an accident well understands that he is doomed to die. A helicopter that should have to rescue him and bring back to civilization also crashes. The pilot is dead, and the only helicopter passenger - a young woman (actress Maria Thelma Smaradottir) - is seriously injured.
Caring for her, Overgard is trying to keep the hope, though the chance of getting help is close to zero. Over the course of the days, inevitably, food and strengths of wounded woman are depleted.
The man is forced to admit the unpleasant truth: if he continues to stay in the crash place, both of them will face unavoidable death. Without another way, he decided to go on the crazy journey through the immense harsh Arctic.
Dragging the sleds where the wounded girl is lying, Overgard starts the most important journey of life.
He pulls out everything he may need from the plane and decides to move forward, despite the fact that there is little hope of escape. He will learn to fight the cold, to hunt, and he will have to take care of the girl with whom the fate accidentally brought him.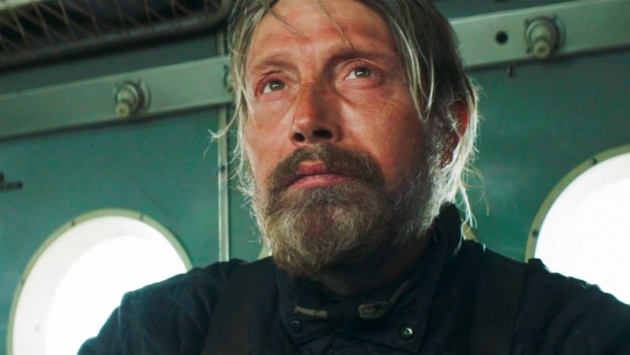 Survival drama ARCTIC - Photo credit:youtube.com
The Content Of The Movie
Thrillers or dramas in the theme of survival, where one must face to face with cruel nature or other phenomena that are beyond human control, are usually very capable of catching the viewers' focus to the screens and keeping them until the end. This is an inexhaustible topic that can be presented from a range of perspectives, so it should not be surprising that one or another project of this kind can be seen on film screens each year.
One of the accents of such films' style is usually the attempt of one person to emerge from an unenviable situation into which he gets by his own guilt or due to unfavorable circumstances. Although there are cases when a group of bold people has to face a deadly danger. In one way or another, such stories inspire and let us think about how small we are compared to nature and the dangers that lie within it. And this movie is no exception.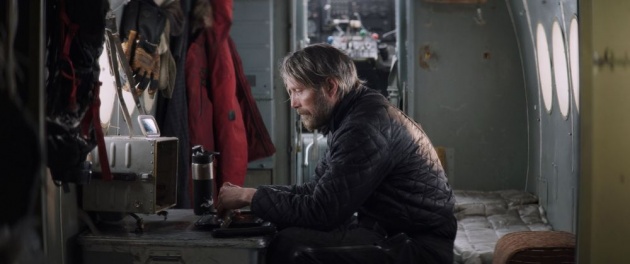 Mads Mikkelsen in a survival drama ARCTIC - Photo credit: twitter.com
The principle of the debut director Joe Penna is very simple - to stay alive at any cost.
And that is how the Overgard, the protagonist of the film, tries to behave. The main hero drags all the plot on his shoulders as all the film is circling around him. At one point, the storyline of the film makes us even flinch from total despair.
All the situations that Overgard gets into seem very realistic and terrible, and looking at them you start thinking how would you behave in one way or another?
In my opinion, even the most courageous ones would break down here, because the fight against nature is desperate. Another thing is faith, which does not allow you to find yourself in complete despair but makes you concentrate and go. Only can many of us be able to keep the cold nerves knowing that death is coming closer with every second?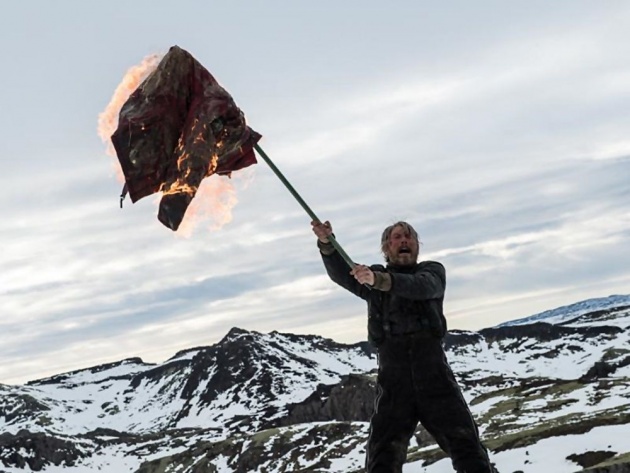 Survival adventure film ARCTIC review - Photo credit: youtube.com
It's a question that will never have the right answer until each person will find himself in circumstances that the hero of this film has experienced.
And even though I wouldn't say that the action in the movie is dynamically generated, but it really makes you feel a lot of tension, which is very good to keep the viewer's attention. Until the finals, it is not clear how this story will end, so we have nothing to do more, only to worry about the images we see and want that Overgard finally will be saved.
We see only two actors, and around is the void; there is no dialogue even. But these endless voids make you think. Maybe it's just a movie about survival. Or maybe a film showing that a person has no assistant, only hope remains.
There are no flashbacks here at all; there is no prehistory as such; we aren't told by the off-screen voice content of previous episodes - how, why, when and under what circumstances the main character got into such difficult living conditions as his plane crashed by itself. By the way, in the film synopsis it is written everywhere that he is a pilot of a helicopter, while in the frame there is clearly a plane, but oh well, that's not the point. We see the hero - pilot Overgard in the circumstances here and now.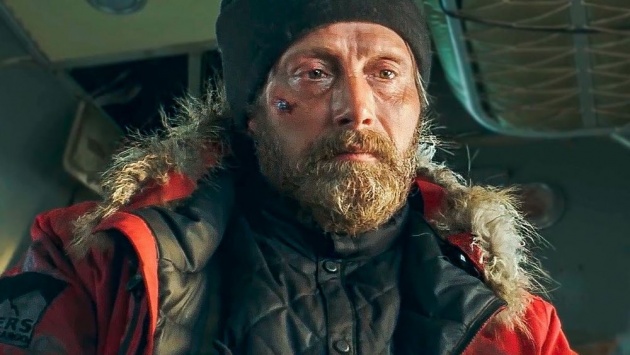 Photo credit: youtube.com
The Arctic nature is absolutely merciless and harsh; it does not care about the smallest speck of dust for it - human life. And we observe to what limits of endurance a person can reach when he realizes responsibility not only for his own life but also for the life of another person who is not able to take care of himself.
The personages Of The Movie
Joe Penn has set himself a complex task - to make a film where the main character is silent for most of the time, goes back and forth, and tries not to die with all his strength. Everything looks as realistic as possible - the hero sets up devices for fishing around his improvised shelter, takes off jacket from an icy corpse, builds a shelter out of snow.
Although in the film there are two actors, there is only one active hero. The actress the whole film lies without getting up, and with such a load Mikkelsen traveled across the Arctic. As a script element, this woman is intriguing - watching any movie, we are almost sure that the main character will survive. So here we hope for this too. But how about a woman?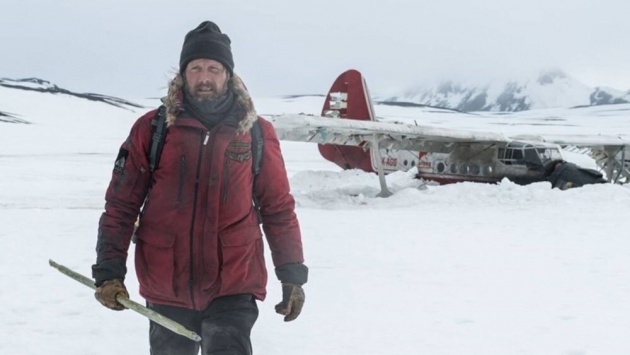 ARCTIC review - Photo credit: twitter.com
Penna makes us empathize with the heroes. This is something akin to national empathy during some kind of tragedy. The film through the screens carries humanism right into us, and you know, this is a magical feeling.
A crashed helicopter and a seriously wounded unconscious girl change the plans of the main character, and he decides to take a risky attempt to reach a distant weather station, to people. A chance to save? Of course. But at what cost? And then the plot awaits us just all the horrors and trials through which the main character sneaks forward, despite the completely inhuman harsh weather conditions and merciless elements.
Mikkelsen gives a strong performance, of course. He has to carry the movie on his shoulders, but that's probably why he did it.

Credit: smh.com.au
The wounded helicopter passenger utters only two words for the entire film, and the main character does not even know her name. But he understands that he simply must save her, and for that, he must also survive himself. Pilot Overgard and the wounded girl for each other are strangers; they are even speaking different languages. But how strongly we feel the moral and psychological interaction between the characters.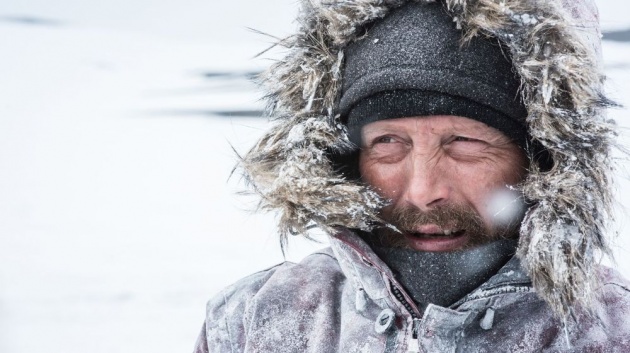 ARCTIC movie - Photo credit: wallpapercave.com
A life! To survive at any cost, in spite of everything, to be able to overcome any obstacles on this path, to save a helpless person next to you - this is perhaps the main semantic and personal universal humane message of this film.
The Technical Side Of The Movie
Speaking about the film ARCTIC, it is necessary to mention its visual part as one of its main advantages. In order to give more natural action in the film, the filming team risked and filmed everything in nature, not as often in Hollywood films - in special green pavilions. As you know, the shooting took place on the territory of Iceland. This, of course, is not the Arctic, but also an extremely harsh climate, a merciless and uncompromising nature, and extremely difficult living conditions. The film crew, as well as Mads Mikkelsen himself, talked a lot about the extremes of those days when they were making the film.
We can praise and feel great respect for filmmakers who have not only succeeded in conveying the full advantage of nature to man but also presenting this exciting story with great images.
The camera work, though good, but repetitive. The soundtrack that creates tension at the right moments, the quality video editing, and the powerful sound effect so strongly that you feel as if you were participating in the film too. So I have no reproach on the technical side of the film.
Joe Penna also dug up the lost rule of cinema: "show, but do not tell." His direction does not stand out for any outstanding style; his power is in the details. The environment tells the story.
ARCTIC Interview - Joe Penna, Mads Mikkelsen - Video credit: youtube.com
The Collective Work of The Actors
It is one actor's show! This could be the name of this wonderful and very dramatic survival film, where the personality, embodied by the talented Danish actor Mads Mikkelsen, tries not to break down in the truly unenviable conditions.
It's not just great acting; it's a great devotion to your role that carries the storyline throughout the movie's time. Bravo, bravo, and bravo again!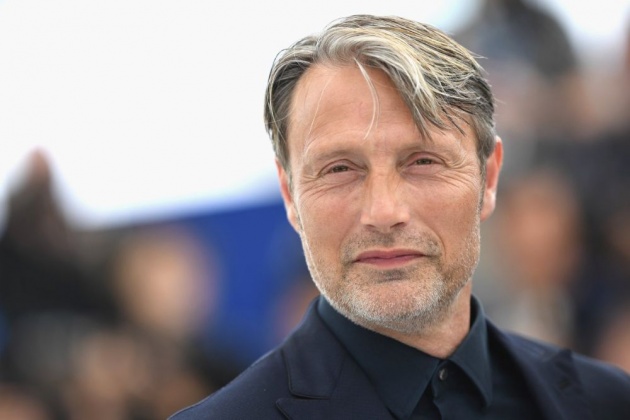 Mads Mikkelsen in survival drama ARCTIC - Photo credit: twitter.com
Mads Mikkelsen, who has played the main role in ARCTIC, calls the filming of the film the most difficult in his career.
Heavy and exhausting shooting schedule, which, of course, influenced the appearance of the main character Mikkelsen throughout the picture. In an interview, Mads Mikkelsen said that the harder he felt physical, the more his feelings were exposed. Psychological discouragement in the eyes of the actor - it is the most real. And this is also valuable.
Without this actor, the film would be completely different or not be at all. How strongly this actor incarnates in the image of his characters, how much all his heroes are living and real on the screen while actually, they are all so different - we can talk endlessly if you saw any of his previous work. In a word, thank you, Mads, for the ARCTIC and generally for being in world cinema!
Another actor performing in the film is Maria Thelma Smaradottir. She had only an episodic character, so nothing to say about her skills.

Maria Thelma Smaradottir in ARCTIC - Photo credit: celebzz.com
On The Final Note
In the cinema, there is a decent amount of pictures, one way or another affecting the topic of human survival in difficult conditions. But not a single film has previously disclosed this topic in such a way as this movie did. We (the audience) saw a lot - and how people from starvation in extreme conditions ate other people's corpses, and how they drank urine, and all kinds of torment from various injuries and much more.
But survival in solitude in the Arctic desert, maintaining your own existence, when you have only hope left for your own strength (not only and not so much physical, but psychological, for not going crazy in this situation is also a feat) and a shadowy hope for salvation - this we have not shown earlier.
In this regard, the film by its infinite naturalism, harsh and merciless truthfulness, with sincerity, and real humanity makes not only goosebumps on our skin but also crawls to the bone marrow.
The ARCTIC is a blood-tightening, realistic, and stressing survival drama that not only shows us perfectly how we are small to nature but also surprisingly flawless in the acting of one actor Mads Mikkelsen.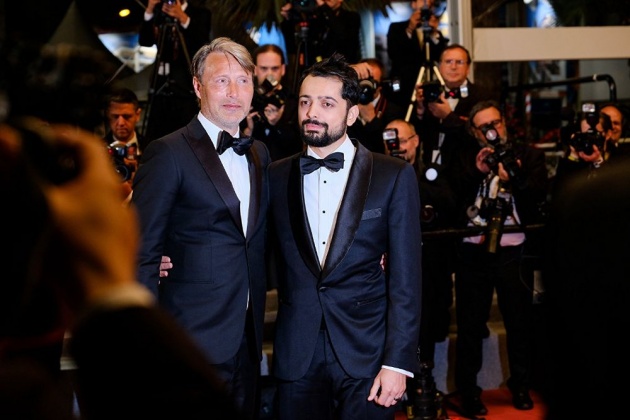 Joe Penna' s ARCTIC - survival adventure film - Photo credit: imdb.com
After watching the film, I could say that this was, in my opinion, one of the most realistic and truly dreadful thrillers on the survive theme, which kept your eyes out on the screen until the finish. So I boldly recommend it not only to the strong nerve spectators but also to those who were brave to watch such amazing films as Alive, 127 hours, The Grey, The Revenant, The Abyss or Jungle.
The story's obviously about finding your humanity, and that's very difficult to find when you're alone. You find it through other people. - Mads Mikkelsen

Credit: screenrant.com
My rating: 9.0/10
Rotten Tomatoes: 88/100
Metacritic: 71/100
Critics average: 8.4/100
IMDb: 7.3/10
HAVE FUN!
**********************************************************************************************
Thank you for stopping by and reading my blog
2019, All Rights Reserved.
You are very welcome to join Bitlanders and share your valuable knowledge and opinion.
***********************************************************************************************