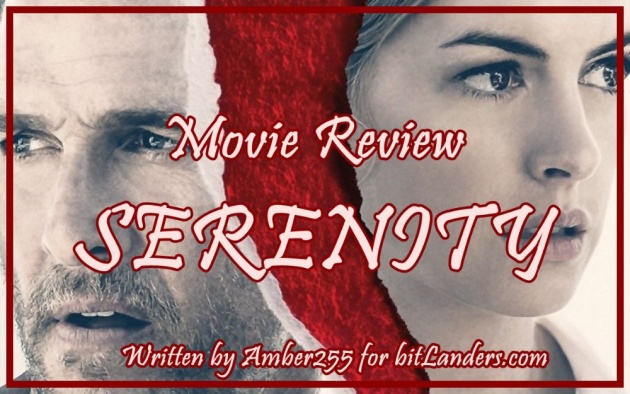 Movie review: SERENITY - Photo credit: besthdwallpaper, edition by Amber255 via bitLanders.com
Director and screenwriter Steven Knight, with his few popular TV series and film Locke, earned a fairly big sympathy among film lovers around the world, so it's no surprise that every new project he creates is so awaited. And it doesn't matter whether it is a cinema film or television.
This was also the case with this film SERENITY, which premiere should take place in autumn 2018, but for some reason, it was postponed to a later and colder period. And that, as you know, is not a very good sign for any promising movie.



The spiritual angle in Serenity is just one of the many elements making this one of the most ambitious, one of the most challenging — and one of the most entertaining thrillers in recent years.




Credit: chicago.suntimes



In most cases, postponing a film's premiere is one of two reasons - the studio is afraid to compete with opponents with much stronger and more financial potential's films, or it simply does not trust their project and tries to get some time to work on obvious gaps.
And this was the second option in this case. I even hardly believe that the scenario for this project was written by Steven Knight himself. But let's talk about everything in succession.
SERENITY Trailer - Video credit: youtube
The Plot
The days of Baker Dill (Oscar winner Matthew McConaughey) run out on the tropical island of fabulous beauty. Fishing yacht's owner Baker is organizing leisure trips for small groups of tourists and single travelers away from the most popular tourist routes.
The danger to his peace arises when a man is found by his former wife, Karen (Anne Hathaway). His ex-wife breaks into his quiet and measured life. This is a woman who he passionately loved, and they have a common child. The wife traded a man for a billionaire, who has not very good fame. He mocks her and her son from her first marriage.
Crying and fearful, the woman admits she doesn't know who to contact and asks help from her former spouse. The problem is her new husband (Jason Clarke), whose anger attacks already threaten their son's health or perhaps even life.
Shivering of fear, the woman suggested that Baker would take her husband to the recreational fishing and get rid of him at sea. With all his effort to forget his earlier life, Baker cannot still ignore the request of a once loved woman. Once sworn to himself that criminal life forever remained in the past, the man realizes that he will inevitably break this promise.
With continuing history, new details of the lives of Baker, Karen, her new husband, and other characters are revealed. A mysterious picture of people, none of which appears as they look at first glance, emits before the eye of the viewer.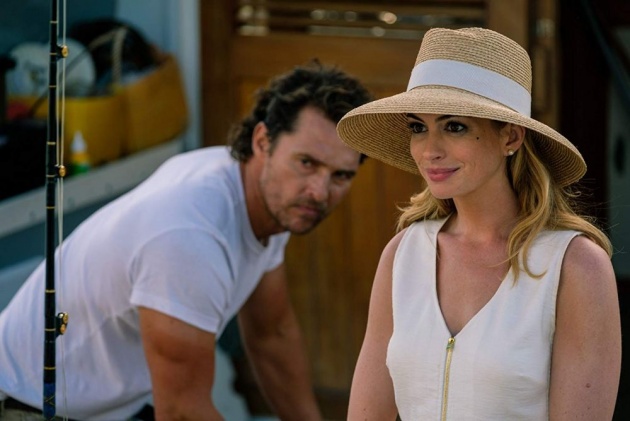 Mystery film SERENITY - Photo credit: twitter
The Content
To be honest, I didn't expect the film will be like that. Initially, I thought it was just a thriller. But from the beginning, some shots and moments began to confuse me. In the end, everything fell into place, and we understood why the behavior of the characters was as if artificial, and many other details.
I did not like how everything was filmed, as for me cheap, and despite the beautiful landscapes and nature, it all smelled of something superficial. But perhaps this was the idea.
The film and its history divide in some important parts that cannot exist without each other because everything that we see has a hidden undertone and a clear intrigue that the filmmaker tries to show to the film's end. But even in the second part of the film, the intriguing plot does not compensate for what the spectator saw during the first hour.
Why? Everything is very simple. The first side of this film is really hard to perceive because it is almost impossible to understand what is happening. The prolonged action and not convincing dialogues add to the minuses, which make the screen view very boring.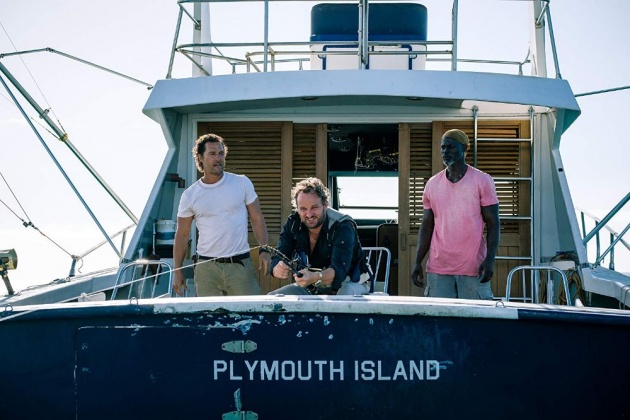 Movies of 2019: SERENITY - Photo credit: danielgarber.wordpress
In the second part of the film, or more precisely about forty minutes to the end, begins a fun because something finally happens. What? Unfortunately, I can't disclose that because it is equal to a spoiler. It turned the film 180 degrees; I did not expect this, and I liked it. Of course, we should thank for the effort because the idea was truly laudable.
The idea itself is cool and unusual; you don't expect this, and you don't foresee it. But again, there are two points: first, it seems to me that everything opened too early; it would be better if everything happened at the end, then I could have sat with my mouth open. And second, the end. I was not impressing; the idea was cool, but they could have twirled everything better, so now and everything seemed so faded, and somehow it was slightly weak.
In terms of pluses, I have to admit one well-presented aspect - its theme. Domestic violence is the main theme of the film. It is presented here from two perspectives - psychological and physical.
Everything, in this case, looked very real and unpleasant. Apparently, this is a particularly acute problem in society that millions of people face. And whether it is violence against a woman, a man or a child, the fact itself makes it feel bad.
Let's talk on Querlo Chat about another great movie Captain Marvel:
The Characters
The relationship between the heroes of the film looks not very harmonious, so the characters themselves sometimes look like breathless mindless cardboard mere show.
The most interesting character to watch is the main personage Baker Dill. He has some sort of mystery that he does not want to reveal, and that makes him somewhat attractive. And the character of this person is able to attract us to the screen in one way or another.
Salty waves, hair scorched in the sun, a man who catches like a crazy his big tuna. Baker Hill does not think about the meaning of life, but only time after time he catches his huge fish. His yacht is on credit. He is fishing for prey, and tourist trips are boring to him. He is obsessed.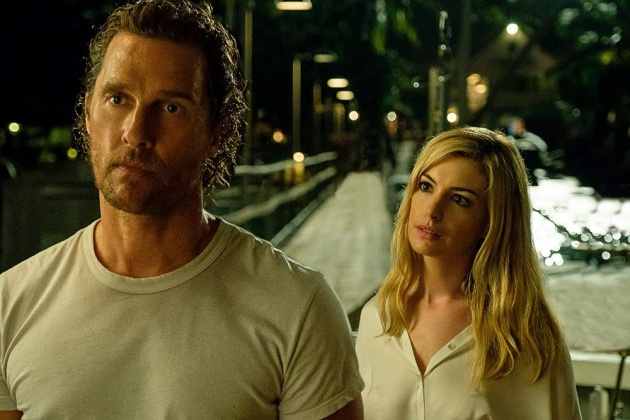 Movies of 2019: SERENITY - Photo credit: imdb
The fish seemed to laugh at him. It shows a huge shadow under his boat, grabs the hook, teases, and floats away. And he, driving his crazy eyes around, pulls out his notebook, writes down another setback, and again gets ready for a new catch.
All residents of a small town know each other. Any news at incredible speed spreads around the island. So it could not go unnoticed that the beauty came to our fisherman - his ex-wife Karen who chose not a war-torn, poor fellow but a billionaire. She looks like a predatory lizard.
She is very beautiful, elegant, and strange. To be honest, when she throws seductive glances from under the cap with a wide brim, she looks like a lizard, warmed in the sun. We get to know that her husband, a billionaire, beats her with a belt when he gets drunk.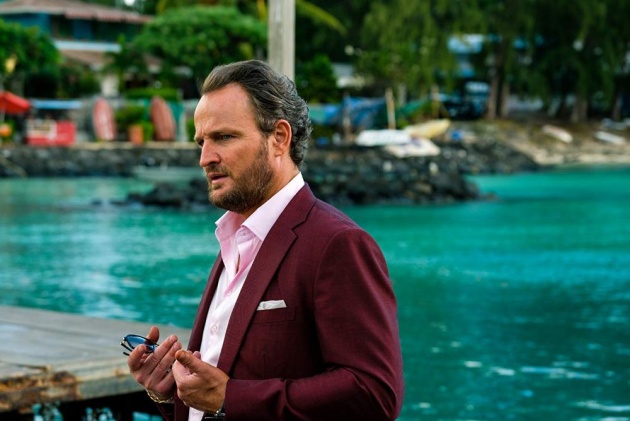 Mystery film SERENITY - Photo credit: imdb
The son hears it every night. Not to hear mom's cries and the sound of a belt hitting her back, he sits covered in a blanket. He shutters windows, closes the door, and spends the day on the computer.
Ok, I will not spoil anymore your pleasure to watch SERENITY.
Antagonist Frank is a villain who is worth only aversion. But he's the kind of character that we hate even when he does something good. Such villains we see in any class B movie, so I didn't see anything special about him.
Other characters, such as Constance (Diane Lane)and Duke (Djimon Hounsou), did not make a big impression but did not annoy as some of the main characters.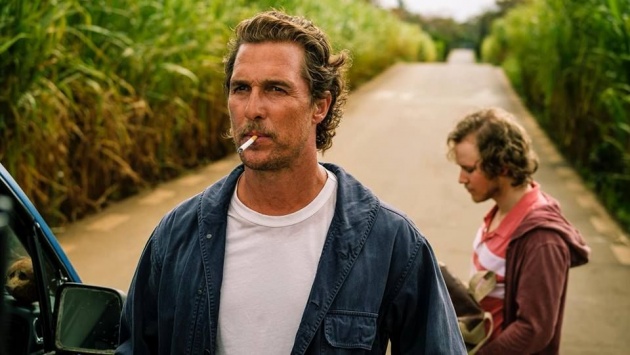 Matthew McConaughey in SERENITY - Photo credit: blogcinemanews
The Technical Side
When you go in a rainy day to a movie dominated by a paradise-like view, there is no other way to warm up but with the sun rays coming from the screen and the warm-looking sailing on the sea. That's what prevented me from feeling bad during the review. Of course, all this was possible by the advantages of operator Jess Hall, who made us with a surprise to admire the landscapes of the Caribbean and the island where the film's main action took place.
I want to praise the director, cameraman, and art directors for the quality composition of the frame and the color combination, which leaves a pleasant impression of the movie.
The soundtrack in the film was also good. I liked the musical compositions for which the composer Benjamin Wallfisch was responsible. On the second side of the tape, the music gave some real tension, which was necessary to enliven the boring action of the first act.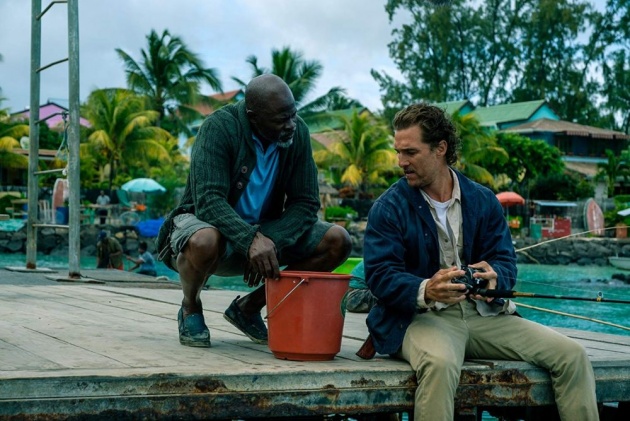 Sci-fi film SERENITY - Photo credit: crazygirlstake.blogspot
Other details such as decorations, heroes' costumes, hairstyles, and makeup were all convincing. Really so. It was one great pleasure for the eyes to watch this movie with a pleasant outside look. It is a pity that the content is so poor.
Video editing in this movie is very chaotic, so the story itself was too vague at the beginning and even boring. But sound editing and its amplification on action scenes at the right moment allowed to feel a film's liveliness.
SERENITY Movie & Ending Explained - Video credit: youtube
The Collective Work Of The Actors
To be honest, I expected more from the actors' game.
In recent years, Matthew McConaughey has chosen some obscure and totally unattractive films as well as enough dry roles that fail to show his feature talent. In this film, he was the same as in any other comedies and adventure films. For some reason, he caused disgust; dirty hair, figure in good shape, but on the whole, he looked like a dirty alcoholic. But even this performance, medium and many times seen in other films, was better than any other actor's in this movie.
Anne Hathaway, always cheerful and full of energy Oscar winner, played here a somewhat senseless tree. Anne is gorgeous, very beautiful, and it was unusual to see her in a blonde, but her role was mediocre and not memorable.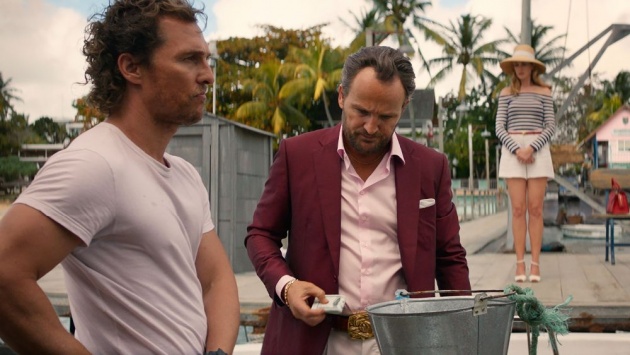 SERENITY film review - Photo credit: medium
I like the game of Matthew McConachy and not only in this film. But Anne Hathaway I did not like absolutely. Matthew picks up his best acting tricks - he shouts convincingly at the sky and looks at the floor fiercely. In almost all scenes of the film, Anne appears in the frame and leaves everything as it is. In this tape, she gives a beautiful image of the template. In tandem, the actors look unnatural and sometimes flat.
Other talented actors in the film, Jason Clarke, Diane Lane, and Djimon Hounsou, also did not exclude many emotions. Jason, who embodies the antagonist, annoyed with his playing at every minute as he appeared on the screen. The other two nominated actors at the US Academy of Cinema and Science represented statistics, although they had some time to show themselves.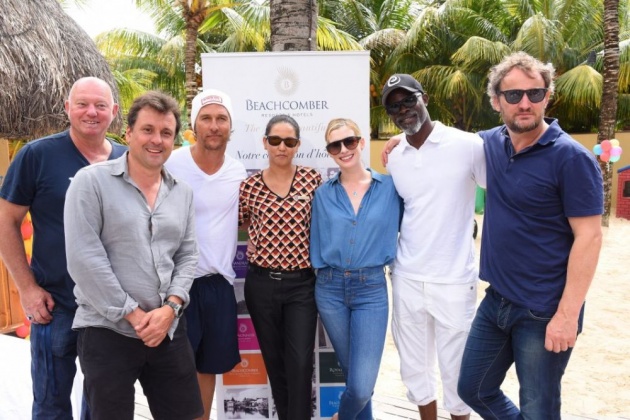 Drama film SERENITY review - Photo credit: luxury-in-mauritius
On A Final Note
SERENITY - a bit boring and very chaotic, but completely unpredictable psychological thriller, with the biggest plus being an extremely attractive exterior and a clear development of a serious topic of domestic violence.
Behind the apparent simplicity lies a sea of temptation. All life, with its simplicity - is an obsession. It's not actually what and how it seems!
I liked an unexpected turn in the film. But the film passed by me. It looks a bit faded, artificial; creators could add more feelings, emotions, and spin everything up. Although, again, the idea is cool: it all began with a thriller, and it ended with fiction, in the style of a Black Mirror.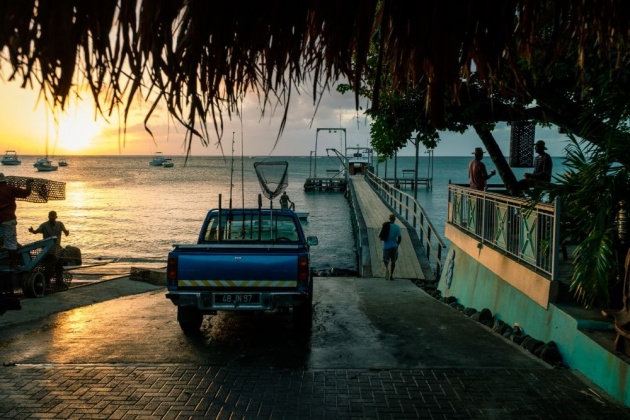 Movie review: SERENITY - Photo credit: imdb
I recommend watching the movie but do not expect much from it. The end seemed to be a bit strange, but understandable; it put everything in its place. By the way, I would name it The Island of Temptations - it seems to me that this name suits it little more.



People who did not understand this movie are very unlucky, It was beautiful something unique and different. I very much enjoyed it! Please give it time and give it a watch.




Credit: imdb



My rating: 5.5/10
Rotten Tomatoes: 19/100
Metacritic: 37/100
Critics average: 30/100
IMDb: 5.3/10
HAVE FUN!
**********************************************************************************************
Thank you for stopping by and reading my blog
2019, All Rights Reserved.
You are very welcome to join Bitlanders and share your valuable knowledge and opinion.
***********************************************************************************************