Movie Review - Tomb Raider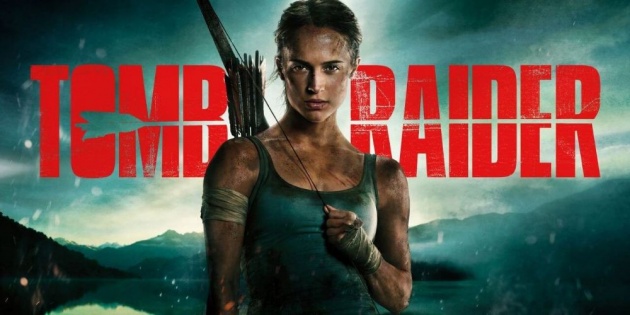 Image Credit: www.inquirelive.co.uk
✔ Introduction


Dear Friends, I hope you are doing fine and having a good time on bitlanders. Today, I have come up with my another new blog with the title of "Movie Review - Tomb Raider" which is actually a movie review of new Hollywood movie "Tomb Raider". This movie is another addition into famous Tomb Raider movie series. All the previous movies of this series have been Box Office Hits and generated a lot of revenues as well as fame for its actors and teams. This film has been directed by a Norwegian Director Roar Uthaug. This new movie "Tomb Raider" is based on the 2013 video game of the same name and has been doing quite a good business just like previous movies of the Tomb Raider film series. This film is a great adventure movie and is recommended for all movie lovers who like adventure and action films. This movie should be watched with friends and family members if you want to have a good time. I liked this movie very much, its previous version in which Angelina Jolie starred was also a very good movie. I am pretty sure that you will like this movie as well. Let's have a deeper look into this adventure and action movie and review its content, picturization and production.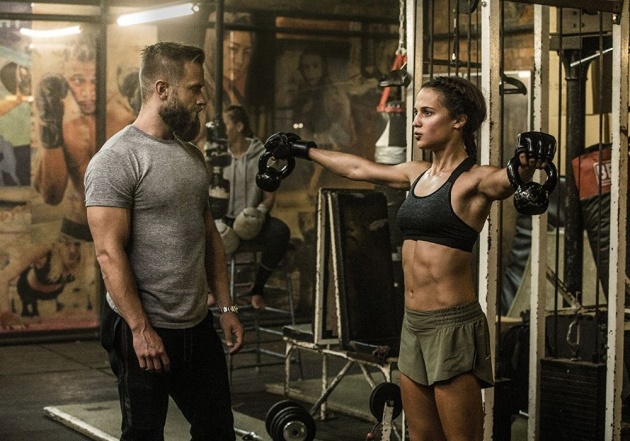 Image Credit: www.imdb.com
This movie has been released on March 16, 2018 in the United States under the banner of Warner Bros. Pictures. The details of cast of this awesome movie is as under:
✤ Alicia Vikander as Lara Croft
✤ Dominic West as Lord Richard Croft
✤ Walton Goggins as Mathias Vogel
✤ Daniel Wu as Lu Ren
✤ Kristin Scott Thomas as Ana Miller
✤ Derek Jacobi as Mr. Yaffe
✤ Duncan Airlie James as Terry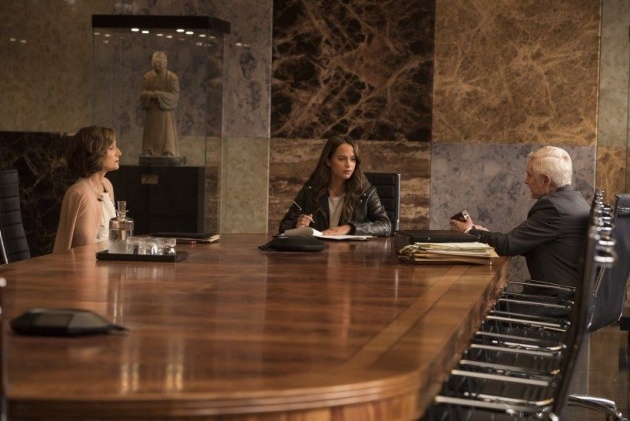 Image Credit: www.imdb.com
Much of the effectiveness of "Tomb Raider" comes down to a fresh but old-fashioned idea: the decision by Roar Uthaug to shoot a movie that pivots around omens, curses, jade amulets, and Spielbergian rock formations not as a glossy swashbuckling cliffhanger — even though that's what it is — but as a "realistic" thriller that might actually be taking place. Instead of pummeling us with the outlandish, "Tomb Raider" lures us into suspending our disbelief. Some may find its scrappy, earthbound style a touch drab, but the film's intense likability is that it's a kick-ass reverie of feminine power that's only too happy to be life-size.
Quote Source: www.variety.com
Video Credit: Warner Bros. Pictures via youtube.com
✔ Plot Of The Movie

The film begins as Lara Croft is an independent girl in her 20s who works as bike courier. Her father was an adventurer who disappeared about 8 years ago in mysterious circumstances. Her father had some property and business for which he wanted Lara Croft to inherit in order to live a respectful life. However, her father's disappearance has cast a shadow on Lara's mind and she wants to find her father at any cost. As Lara's business partner Ana Miller persuades her to claim her father's inheritance, she agrees to do so and visits her father's office i.e. Croft Holdings. There she finds that her father was doing research on ancient Japanese Queen Himiko who supposedly had powers over death and life. Due to the same research project, Lara's father Lord Richard Croft had disappeared. Her father wanted her to destroy his research work because it was full of danger. However, Lara have some questions and she wants to instigate the matter. She seriously thinks she can find her father and makes a plan to implement her ideas.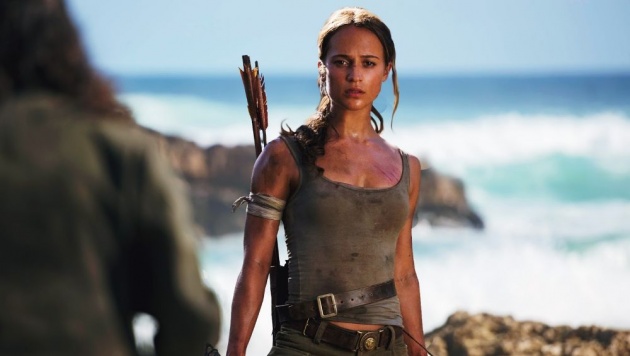 Image Credit: www.imdb.com
Lara Croft travels to Hong Kong and then to the island of Yamatai near Japan with the help of a captain of the sea ship whose name is Lu Ren. They meet a violent storm and in a difficult manner she manages to reach ashore, however, she loses her consciousness in the course of events. When she regains her consciousness, she finds out that she is with Mathias Vogel who is also an explorer like her father and he is also on a mission to locate Himiko's tomb. She comes to know that this explorer mission has been funded by an organization called Trinity. However, Mathias Vogel is an evil person and he captivates Lara Croft and blames her that she killed her father in order to hijack his exploring mission to find Himiko's tomb.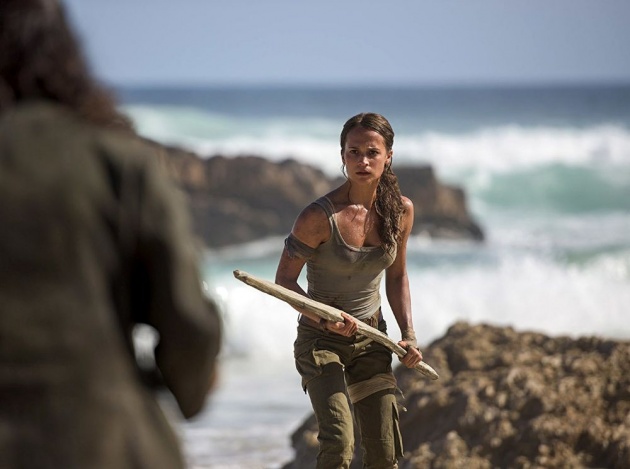 Image Credit: www.imdb.com
After a lot of effort, Lara croft manages to escape with the help of Lu Ren who had also luckily survived the storm with her and was captivated by Mathias Vogel. Lara Croft again starts her mission to locate her father, and in the process, she finds a person wandering the island and she finds out that it is her father Richard Croft. After learning the ill motives of Mathias Vogel, Lara decides to recover her father's research from Mathias Vogel's camp. Fighting ensues at Mathias Vogel camp, however, after a lot of hectic efforts, Lara manages to recover her father's research from Mathias Vogel. Meanwhile, Lara Croft finds out that her father has been captured by Mathias Vogel who had tried to reach Himiko's tomb.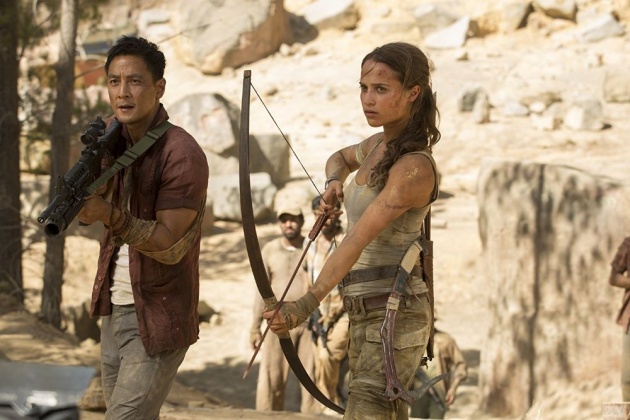 Image Credit: www.imdb.com
Since Lara Croft's father is in captivation of Mathias Vogel inside Himiko's tomb, he forces Lara Croft to open the tomb of Himiko. The search ensues for Himiko's tomb and after crossing a lot of hurdles, they managed to find sarcophagus inside Himiko's tomb. In greed, soldiers of Trinity attempt to steal the corpse of Himiko but suddenly, because of super-natural powers of Himiko, their body starts to disintegrate due to a virus inside Himiko' sarcophagus. Seeing this, Mathias Vogel just manages to detach a finger from the corpse and hides it before starting to run away. The infection spreads inside the tomb and Lara's father Richard gets infected and he knows that only way to stop this virus from spreading throughout the world is to destroy the whole Himiko's tomb. Meanwhile, Lara chases Mathias Vogel and fights with him, soon she over-powers him and forces him to gulp down the detached and stolen finger of Himiko which triggers the virus inside Mathias Vogel's body. Lara Croft then kicks Mathias Vogel in a deep hole in the earth's surface to get rid of him.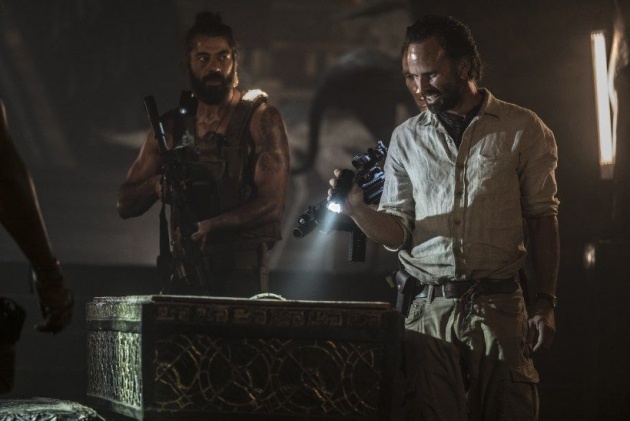 Image Credit: www.imdb.com
In the ending scenes, after finishing the above mission, Lara manages to get a Helicopter of Trinity and manages to escape from Yamatai Island along with Lu Ren. When she returns to her hometown in London, she visits her father's office to accept inheritance. She soon discovers in her father's files that his father's business partner Ana Miller is actually working for Trinity company as an agent through an indirect company which is a subsidiary of her father's company Croft Holdings. Realizing the seriousness of situation, Lara Croft's now know what her next adventure will be and she gets ready to make a plan to fight with Trinity and prepares her weapon.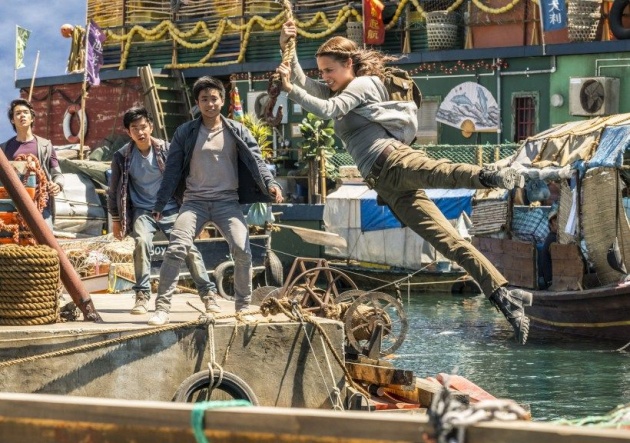 Image Credit: www.imdb.com
✔ Here is

Querlo Chat

for you. Isn't it fun to chat with a Chatbot ?
✔ My Movie Review - Conclusion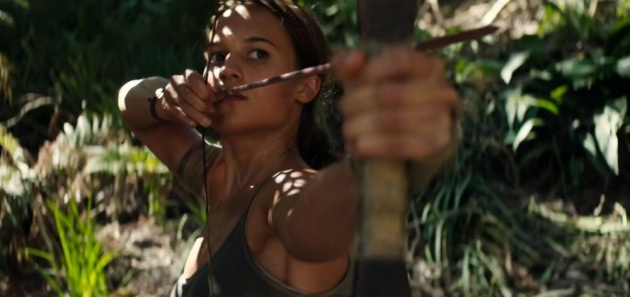 Image Credit: www.imdb.com
This movie Tomb Raider never disappoints its audience with its ever-changing situation. The viewers do not get bored because there is suspense and action appearing throughout the movie. Alicia Vikander plays the role of Lara Croft in this movie which is the first major role of her career in films. She shows very good acting skills and copes up with the film's story very well. Tomb raider has become an icon series now as all the movies in this sequence have been a fun to watch and this movie has managed to solidify the reputation of Tomb Raider movie series. In this movie as well, the acting, camera work, locations, picturization and direction have been very good. This movie is a treat to watch and one should not miss to see this movie. So far, this movie has been able to entertain a large number of movie fans and has managed to make Box Office business of more than USD 270 Million. All the actors team has performed very well and put in their best efforts to make this movie an adventurous one which they have successfully managed to do. One of the best scenes from this movie is appended below for your entertainment.
Video Credit: The Upcoming via youtube.com
✿✸✔✤✪ - - - - - - - - - - - - - - - ✿✸✔✤✪ - - - - - - - - - - - - - - - ✿✸✔✤✪ - - - - - - - - - - - - - - ✿✸✔✤✪

Thanks for Reading.


This Blog was written by Rafaquat Noman (a Resident of Saudi Arabia and a Traveler) for bitlanders. If you wish to join bitlanders.com, Click Here. This is the author's original work, therefore, please do not plagiarize.


DISCLAIMER: The contents of Blog above are that of the author and does not represent his company or agency. The sites, videos, and photos used in this Blog are for information purposes only and links are available for direct access. The author does not receive any monetary benefit from those companies or sites.
✿✸✔✤✪ - - - - - - - - - - - - - - - ✿✸✔✤✪ - - - - - - - - - - - - - - - ✿✸✔✤✪ - - - - - - - - - - - - - - ✿✸✔✤✪