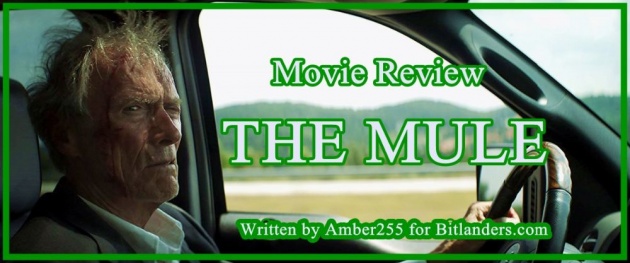 The movie THE MULE Review: A Great Drama With Legendary Clint Eastwood - Photo credit: imdb.com, Edition by Amber255 via Bitlanders.com
THE MULE film. Yes, I cannot resist adding my review. Clint Eastwood, five Oscars-winning Hollywood film legend, even at an extremely honorable age, continues to amaze his fans with the quality film projects. This time, an 88-year-old filmmaker has prepared another interesting film for viewers, whose storyline's basis has become the true story of the oldest drug courier in the world.
Clint Eastwood, a great Hollywood films actor, and director, despite its decent age, continues to maintain his impressive productivity. THE MULE is the 37th full-length movie directed by Eastwood, of which 16 were built in this millennium. It's also the first film from the 2008 Gran Torino, in which the director played a key role.
To doing both jobs, I've done it so many times that I never put the difference in. Directing a film is the same... it's a little more leisurely that way. You don't have to suit up. People aren't coming in and combing your hair or whatever. It's a little more leisurely, but different. But they both have an adventure. It's a new adventure. It's a new story. It has new obstacles. So that's what keeps it exciting. - Clint Eastwood

Credit: cinemablend.com
There cannot be too much of Clint Eastwood to me. He is a living legend of Hollywood, but the first years of his career were full of failures and unsuccessful creations. With time, Eastwood became an icon of masculinity and the symbol of a silent hero. And in the following decades, it turned out that Eastwood is also a talented director. His stubbornness proved how a man can achieve big success.
In THE MULE, Clint Eastwood reduced the melodramatic pathos as much as possible but added lightness and humor. The story of an old-aged vigorous fellow drug trafficker is worth our attention. Clint Eastwood is a man who clearly does not like to waste his time. So, let's watch THE MULE.
THE MULE, Official Trailer - Video credit: WarnerBrosPictures via Youtube.com
The Short Story Of The Movie
Clint Eastwood is not only a renowned actor and director. He is enjoying a great recognition among both cinema fans and professional critics. He is also an exceptional filmmaker - after getting financing and facilities from Warner Bros, he immediately started shooting with the crew this great movie. What THE MULE is all about?
The film is a strong and emotional story about a man who at the end of his life - probably out of desperation, being materially and emotionally pushed to the edge - committed a gigantic mistake, the consequences of which he will face now. Already in the 1980s, he began to smuggle drugs for the Sinaloa cartel, but he was caught in 2011 with more than 90 kilos of cocaine. Although he did not plead guilty, he was convicted. He received his freedom after 3 years because the lawyer representing him proved to the court that the old man suffering from dementia was used by Mexican dealers. Leo Sharp died several years after leaving prison at the age of 92.
The movie THE MULE Review - Photo credit: patrinoscinefil.blogspot.com
And now, let's talk about THE MULE storyline.
The story of an 80-year-old smuggler presented in the film THE MULE is the more interesting that it was written by life itself. Earl Stone, played by Eastwood, is, in fact, Leo Sharp - a war hero and a well-deserved gardener who has made history as one of the oldest smugglers in the world.
It is not the best time in the life of Earl Stone. Long time being divorced with his wife, a lonely man cannot boast of a very good relationship with his daughter and granddaughter. In addition, Earl gets into financial trouble: business goes bankrupt.
To remedy the situation, Earl accepts an unexpected offer to earn just by driving - carrying small loads from point A to point B. After he starts working, it turns out that his employers is a Mexican drug cartel, and eventually man gets caught by the police with $ 3 million in cocaine shipment. What seemed like a chance of survival turned out to be the biggest mistake he made.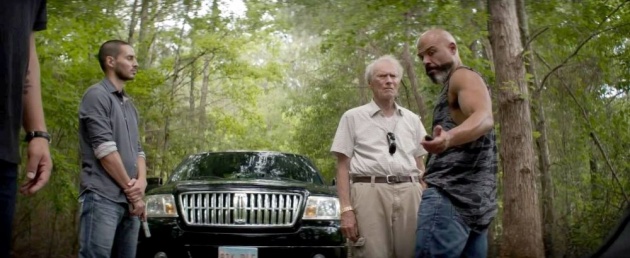 Hollywood film THE MULE - Photo credit: twitter.com
The Content Of The Movie
Clint Eastwood and his directed films have always given me a great sense of confidence because I knew I would get a qualitative and meaningful film creation when I came to the cinema. Only taking into account the already mentioned Gran Torino, Changeling, American Sniper, Sully or Invictus created over the last decade, you can make a very positive opinion on his talent. Not to mention the works he created for us when he was much younger.
Therefore, even after the beginning of the 2018 fiasco with the hard-to-understand experiment The 15:17 to Paris, the desire to see THE MULE did not disappear. While some angry tongues have banged that Clint Eastwood is out of creative ideas, and it's time to retire. Apparently, such conclusions came from happy star-born people who do not realize that no one is protected from failures. We will not pay attention to them. The director with this project has proved that he still can create good films.
This band is fundamentally different from those in which the whole action revolves around drugs, cartels, and law enforcement. It is a completely different story, based not only on real events, but also on the teaching story of old age, human naivety, and a ruthless sense of solitude.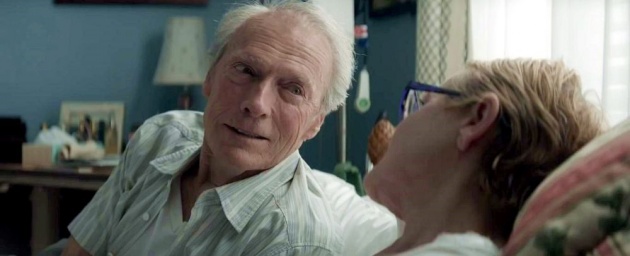 Crime Drama THE MULE - Photo credit:
In the epicenter of all events is the 90-year-old Earl Stone whose life changed instantly with a new job. Not only does he become a mule of a dangerous drug cartel, but also a man whose portrait perfectly depicts those who have no choice but to make easy money. As you know, usually after a certain time everything turns against them, because there is nothing free in this life. And Earl is a great example.
The situations in which Earl falls, are also very human. Even halfway through the film, this character makes us feel respect, sympathy, and we even understand his mistakes. Sometimes even a person with a negative tone is able to enchant. And here is one of the cases when a person who breaks the law not only let us to understand the motives of his actions but also to justify them.
There are a number of dramatic scenes in the film, as are the elements of crime films. The episodes of the action scenes and the episodes full of tension are clearly not overwhelming the primary message of the film. But those scenes have not become just storyline's participants, which were only used to keep the viewer from falling asleep.
Movie based on true story- THE MULE - Photo credit: imdb.com
Aside from the Earl's life drama, attention is paid to the operations of the Anti-Drug Board, and a look to cartel work carrying the drugs in the United States. Both sides of the barricade are characterized by cruelty and a considerable amount of brain, which makes them equal rivals.
If I had to compare this new Clint Eastwood's movie with his previous works, I think I'd find most similarities of THE MULE with 2008 Gran Torino drama. Even the thoughts in both these films are related and very relevant to many of us. But the latter one, however, affects more emotionally by the more grounded problems that people face every day.
It looks that Clint Eastwood is filming easily, despite the more than respectable age, and builds a two-hour film in contrasts, instantly moving from comedy to thriller, deftly manipulates where it is needed, and directs confidently your attention like his pick-up truck - it's impossible to get out eyes from the screen.
Yes, many young directors could envy the arrogance and vital energy of his production -Eastwood always made his own film in his film language.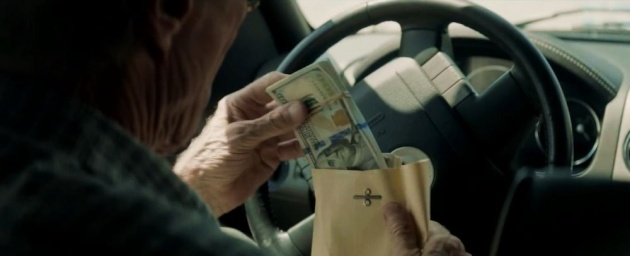 The Movie Based On True Story - THE MULE - Photo credit: imdb.com
The Roles Of The Movie
90-year-old World War II veteran Earl Stone has almost nothing after such a long time of his life. The man always put the work much higher than the family - as a result, there was nothing good with his wife, and the children almost completely forgot about the existence of the old man. And the business in which Earl invested so long, will soon close.
Earl Stone, though not a quiet person, was a law-abiding citizen who did not want to spend the rest of his life in prison. And if they catch him, then all the crimes will fall on him anyway, and there can be no freedom forever. On the tail is already looming a stern Colin Bates, standing on the side of good and trying to curry favor with the authorities. Which of them will win until the end remains a mystery? Confronting experience against youth can play a cruel joke with the hero, but he no longer has a way back.
Clint Eastwood in THE MULE - Photo credit: twitter.com
Even when the problems with money become a thing of the past, mistakes made by the main character begin to give him a toll. He is not sure if he can fix them before law enforcement and cartel people take charge of him.
It is interesting that Eastwood does not read anti-drug morality here: his hero justifies all his actions and regrets only the lost time he could give to his family. In the end, people who have money for cocaine deserved to sniff it. Behind the scenes remains (ATTENTION, SPOILER) an obvious deal with the drug cartel when the old man takes over the assassination of the boss - after all, he is obliged to give care for the family even from the jail. Such preaching of family values against the background of a decaying traditional morality looks even more politically incorrect than racist jokes.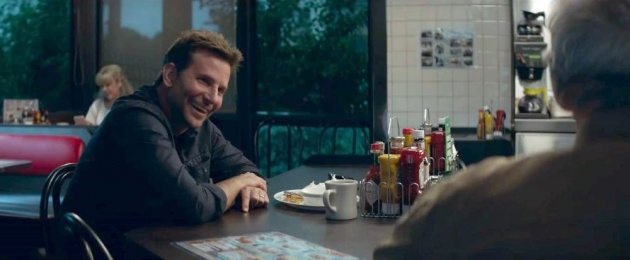 Bradley Cooper in THE MULE, movie based on true story - Photo credit: imdb.com
The Technical Side of The Movie
From the technical side, I would like to highlight the very thorough work of Yves Belanger, which allowed us to see the details of this story from the very imaginary perspective, based on real events. The action scenes, some of which are here, have also been done precisely so that even minimal tension is able to turn into a great scene in the cinema.
I was also happy with the soundtrack. A great variety of musical compositions and songs have been adapted to create a respectively gloomy atmosphere for the region where the storyline action took place. Among the better works, I would mention Toby Keith's Don Let the Old Man In, Willie Nelson's On the Road Again, and Travis Tritt's Country Club.
I have no objection to video and audio editing. I really liked this story to be so smooth and not too prolonged. This made it very easy to get into the movie itself, which makes it really fun.
THE MULE, interview with Clint Eastwood, Dianne Weist - Video Credit: FOX 5 DC via Youtube.com
The Collective Work Of Actors
Clint Eastwood last time appeared in 2012 on the big screen of cinema in the sports drama Trouble with the Curve. Now he once again is able to cheer us up with his acting abilities. His role was partly reminiscent of Walt Kowalski from the Gran Torino, but at the same time, the actor tried to give the new character a face of his emotional expression thanks to his individuality.
In the later roles, it was possible to see the most recent cinema's king Bradley Cooper who was so praised for his own directed drama A Star is Born, the talented Taissa Farmiga, Michael Pena, and the lesser-known Andy Garcia, Laurence Fishburne, and Clifton Collins junior. All the actors revealed their characters well enough, but none of them did stand out, unable to match Clint Eastwood's charisma and depth of his character.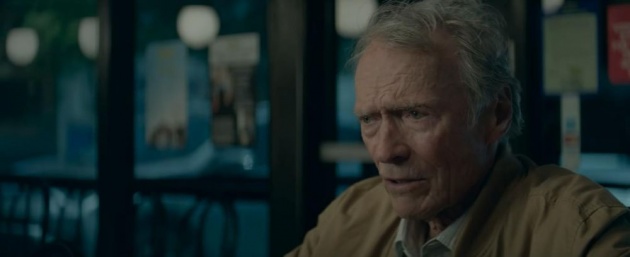 Drug cartel movie - THE MULE - Photo credit: imdb.com
On The Final Note
To sum up, I can say that this is not the best or one of Clint Eastwood's best carrier films, but it is not a poorly done job that gives you a really good time in the cinema. The film is not boring, and it spreads very clear ideas about the mistakes made and, most importantly, it is able to draw attention to the everyday problems that we sometimes do not notice in our society.
While reading my review, check the QUERLO CHAT: What kind of movies do you like?
THE MULE is a high-quality criminal drama, involving us into the dangerous drug world where we can find a very interesting story about simple naivety of human beings and their desire to enrich at the cost of others.
Movies based on true stories can be truly amazing. Does it really happen so? This question is in the head throughout the watching. And it often has a very positive effect on the previewing experience.
Clint Eastwood is a great actor, but even a better director. If you would like to ask me what kind of living filmmaker I value most, with a slight hesitation, I would most likely point to him. So, I was very glad to see him not only as a director but also in the main role of THE MULE.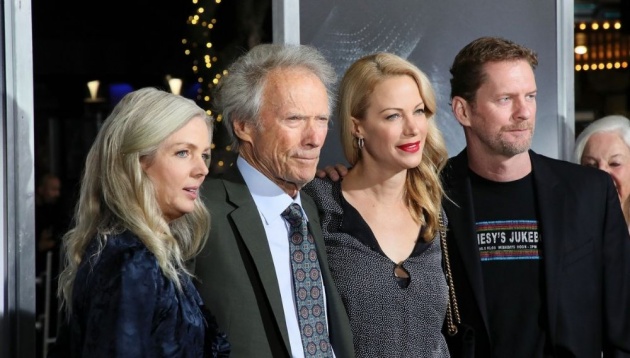 At the event of THE MULE - Photo credit: imdb.com
Every film with Clint Eastwood on the screens can be the last one. So rush to watch THE MULE and enjoy every minute in the cinema - Clint Eastwood returned in his masculine, ascetic, and grand style. Despite his aged age and numerous wrinkles, Eastwood still masters the camera.
Classic Eastwood. Can you name another figure in the history of cinema whose presence is as strong as Clint Eastwood in his own directed movie? No. This is Clint's best drama in years. Deep, simple, sometimes dark, sometimes light, masterfully crafted, photographed and edited to tell one of the strangest real-life stories ever. Clint still has it. Actually, he never lost his touch. He managed to remain one of the best storytellers of all-time.

Credit: metacritic.com
My rating: 8.0/10
Rotten Tomatoes: 66% ( of 100)
Critics average: 7.5/10
IMDb: 7.2/10
HAVE FUN WATCHING!
**************************************************************************************************
Thank you for stopping by and reading my blog.
2018, All Rights Reserved.
You are very welcome to join Bitlanders and share your valuable knowledge and opinion.
**************************************************************************************************