"Come Into My Dream" The making & Location ( گر به بیداری نمی آیی به خواب من بیا )

The video of this music video is produced & directed by Jamil Yosufi & the song performed by young talented afghan singer/artist "Fardin Faakhir "who live currently in Kabul- Afghanistan.

Me & Fardin are always searching for afghani traditional & historic location around the city & country. This time we were able to find and choose a historic wooden crafted building in Murad khani area ( Kabul)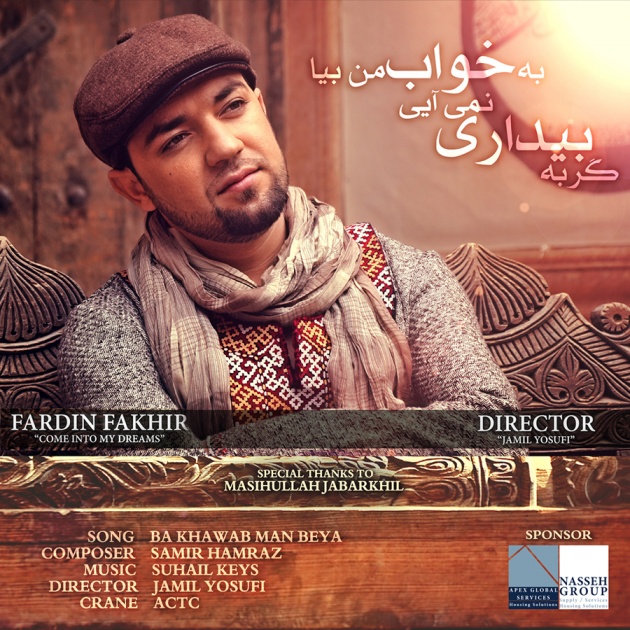 Turquoise Mountain فیروز کوه

Afghanistan's traditional crafts, a historic & old area of Kabul city. The Nation's first Institute for Afghan Arts and Architecture, restoring its historic buildings and protect its community. By investing in historic buildings and traditional crafts.
THIS IS WHERE THE LOCATION IS, THE BUILDING MADE WITH WOOD IS SO BEAUTIFUL AS YOU CAN SEE BELOW.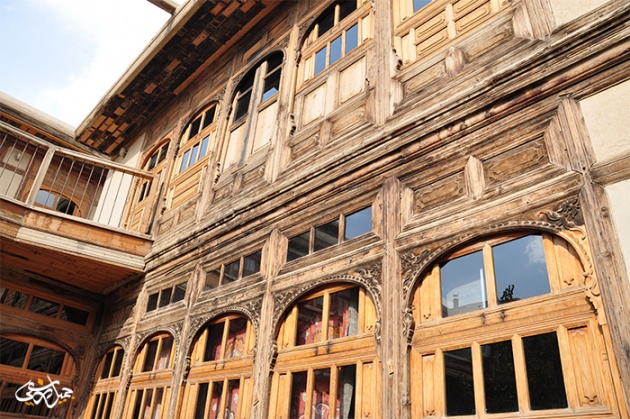 There are Afghan Arts and Architecture, which comprises Schools of Woodworking, Calligraphy & Painting, Ceramics and Jewellery.
Turquoise Mountain is raising living standards, creating employment, and promoting Afghanistan's sense of cultural identity. the reason why we choose this wooden artistic location is because according to our music video concept & idea this location was perfect matched as we wanted.
After getting approval & some discussion we were able to start the shooting inside this amazing place.
The Farsi / Persian Calligraphy on the wall created by Wali, He is currently working there.
I took this photo a week ago before shooting, first we wanted to make sure to find the appropriate location for our music video project.
We prepared for Shooting around the place & area. Setting up my camera, just wanted to make sure everything is going fine on the camera- White balance ,Shutter speed, Lenses, Exposure, Frame Rate...etc.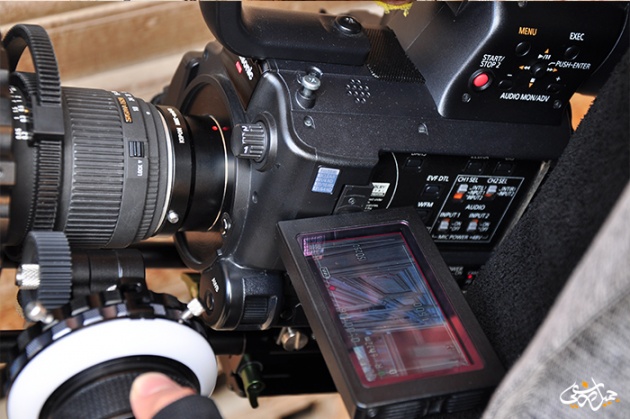 before start shooting, My bro told me to take a photo with my rigged AF100 camera (sometimes posing is just for fun)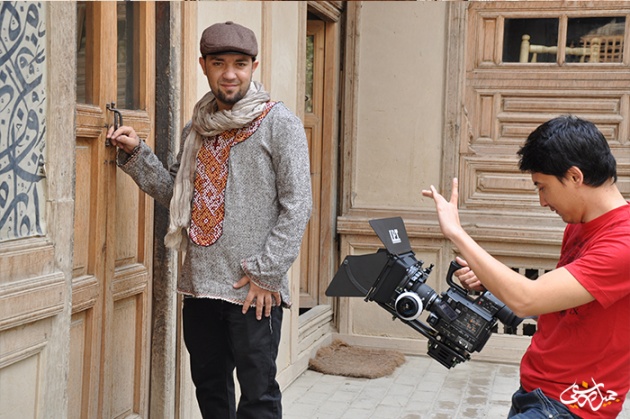 Started shooting the artist's performance (Lipsync) sitting in a wooden crafted chair, & Am DOP & directing at the same time.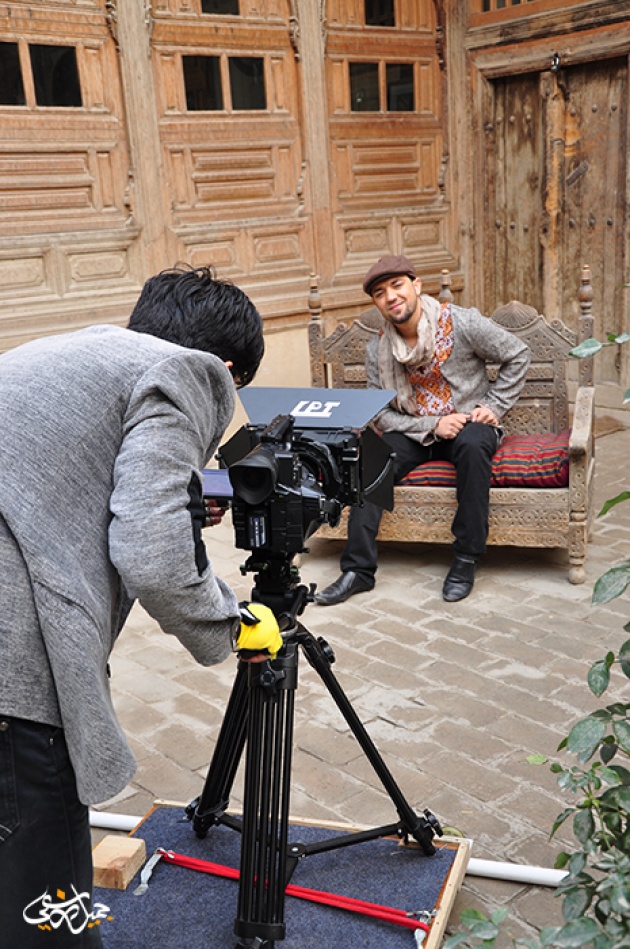 In some area we used motorized crane shot for better camera movement.
Setting up camera on the crane, Fardin Faakhir is next to me.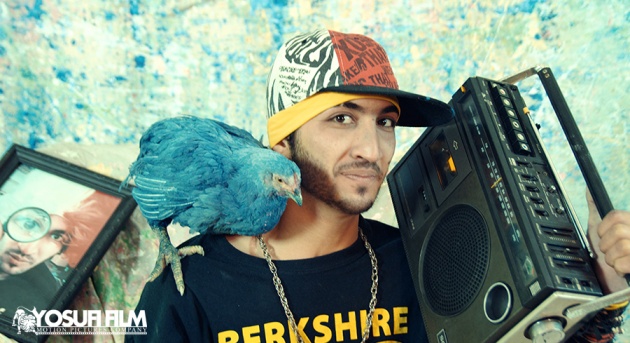 We took some great shots from every angle & corner of the balcony, Artist is performing & we are down there operating the CamCrane. The guy behind the crane is doing the movement & am with remote control in my hands,Tilting & panning the camera angle.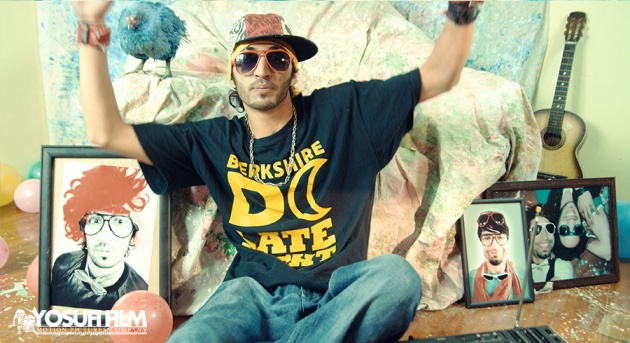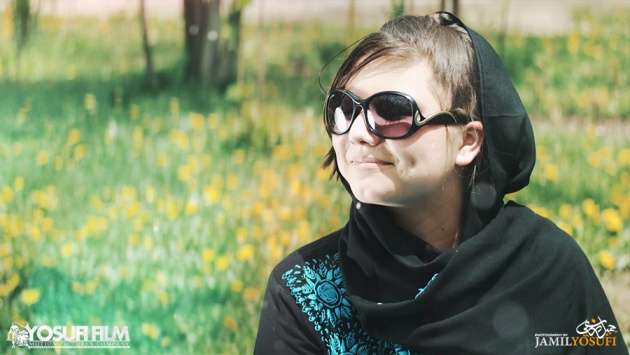 I love this staircase in below photo, there was some great classic lights overhang from the very top of the stair, with different colors. we just took some great shots here as well.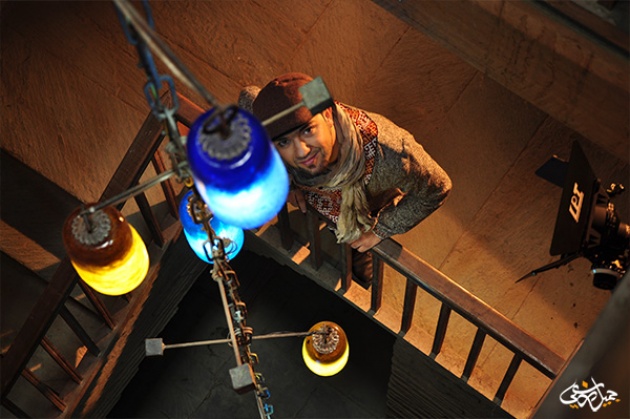 AND THIS ONE FROM THE TOP OF THE STAIRS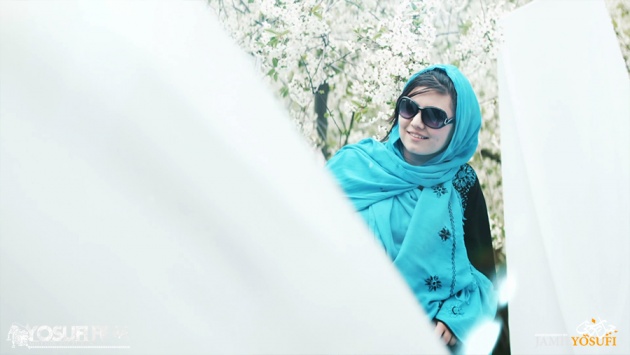 HERE IS THE MUSIC VIDEO ( COME INTO MY DREAM)
Come into My Dream "MusicVideo" by FARDIN FAAKHIR - shot in Kabul - Afghanistan
Director, DOP, Jamil Yosufi
Artist : Fardin Faakhir
Crane Operator : Zaman Qadami from ACTC
Grip : Hamid Gohar.
Photographer: Jalil Yosufi
THANKS TO GREAT PEOPLE OF MURAD KHANI & TURQUOISE MOUNTAIN, WE HAD A GREAT TIME WITH THEM, WE REALLY APPRECIATE THEIR KIND WORK TOWARD US.