Time fly super fast and before I knew it, it is just a day and few hours before hitting the year 2017, at least the time of writing this blog. So while I am watching the replay of a PBA 2015 Commissioner's Cup finals do or die game between the Rain or Shine and Talk n Text teams, it came into my mind of writing an overview or perhaps a summary of how my 2016 went in terms of traveling. But it will also be a great idea to have a glimpse of my bitLanders one year journey, what had happened and the wondrous events within the site.
Let us first get into the traveling side which really excites me right now as how this basketball player Johnson had excited his team with his great ball shots despite the injuries he had incurred earlier the game. Well, I guess that's indeed how a player gets motivated.
Going back, I am sharing now these travel events and the highlights or the things I would not forget about the trip.
February 14 - Sirao Garden
The hype of having your own selfie with the Celosia flowers was a hit in Cebu City. With the photos circulating the internet, specifically the social media sites, people started flocking to the little garden of Sirao, an uphill area of Cebu.
These flowers are indeed beautiful and seeing a garden of these flowers is indeed nice to see which has been also considered as the little Netherlands of Cebu. But unfortunately, the visitors had not been a good steward to these flowers, there were some who had been holding into the flowers causing the flowers to break down. That has discouraged us to visit it again but I have heard lately that the owners had made certain changes to the garden so that direct contact will not be an option during the visit. I believe we will visit it again soon.

February - Baguio City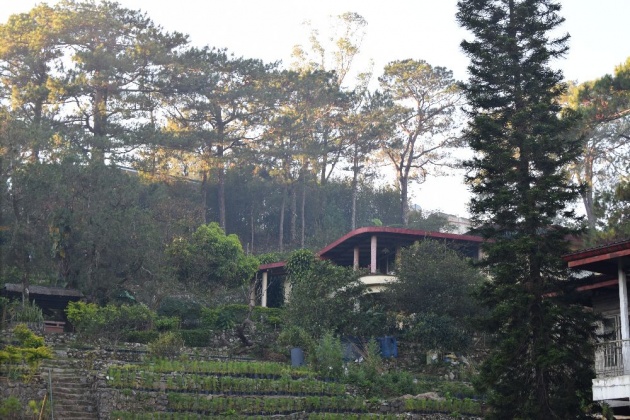 The City of Pines! Oh reminiscing this place makes me feel cold and misses the cold wind that brushed my husband and mine's skin while walking out of the bus at an early morning from Manila. Due to some reviews I have read somewhere which states Baguio City isn't that cold compared before, James and I were not expecting that freezing wind upon reaching the city. We looked for some coffee vending machine which could provide us anything warm. We found a 24/7 shop - 7/11 but found out later that the shop leaves their door opened so the cold wind still gets inside, but gladly, they have coffee machine and we bought two cups, wrapped our hands into the cup and warm ourselves up.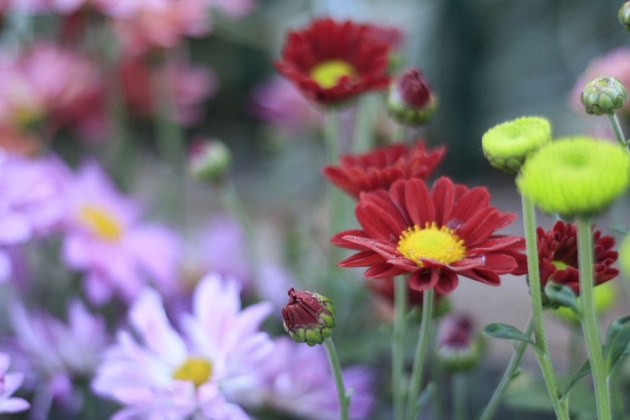 What I can't forget about this experience was the trip to the Strawberry Farm where we had seen and taken photos of the farm ourselves, took us around two hours to finish touring around but never really toured the entire farm, just the few meters in the front area. Got a taste of the strawberry ice cream and had the best Chopseuy at the nearby carenderia.
Then there's the Burnham Park flowers. I still have the photos and I treasure them because they are definitely precious! My husband had been staying their for some time while taking photos there too. It's a wonder how the flowers were super beautiful while they were just at the sides of the park. They bloomed beautifully and these photos were just postcard worthy!
And I won't be able to forget the beautiful view of the Pine Trees at the viewing deck plus the Mines View too!
While the three day vacation was a success, we still failed to complete our plan which was to go to Banaue but nothing to worry because by next year, we will then visit Banaue! This thought is making me excited!
March - Davao City and Samal Island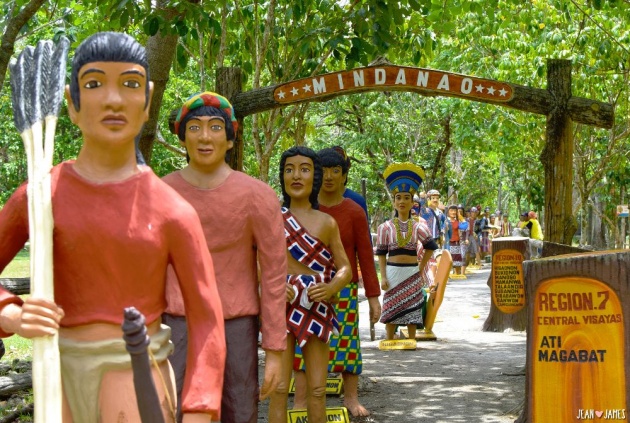 Tagged with James' colleagues who had planned this trip before hand, we had to buy our tickets two weeks before and thankful for the hosts who had made this possible. I won't forget the experience with the Firey Dancers of Tribu KMindanawan. It was my first time to be at close with these dancers who seemed to be just playing around the fire and I cherish that time plus the fact that we had danced with these artists too at the end of their show.
And since that time was the Election period, while we were in Davao, we had attempted to find Rodrigo Duterte's house so we can take photos of us in it. However, we couldn't get the right way and the right location so we had to give up and return to our way back. Of course, everyone of us were voting the Mayor for President and he also won the election.
The beach at Talicod Island was also a place where the locals of Davao would escape to since smoking and drinking doesn't have restrictions in that island. We had lunch there too and enjoyed the white sand beach. But getting to Samal Island was also a highlight of the trip. Unfortunately, we were not able to explore more of the island, only the Hagimit waterfalls. Oh and not to also forget the GAP farm where I found the Philippine Tribe runway, it shows the ancient Filipino and since they were life size, it feels like seeing them in person.


May - Anda Bohol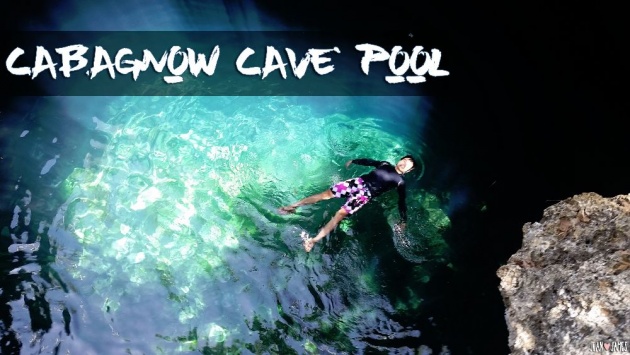 A neighbor to my home town but I have no idea that there's a cave pool in the town. If I have known that before hand, I would have gone there way before this. I only knew about it when James' colleague mentioned about it and it was also the reason why they went to Bohol and stayed at our place. The cave pool is called Cabagnow Cave Pool, it is now gaining name after getting all the praises from the netizens.
After jumping and back flipping, we proceed to Anda's public Beach called Quinale Beach. The wide white sand shore is a hit to the locals there in Anda and even to the foreigners too!
June - Legazpi and Albay
I definitely won't forget the ATV ride my husband and I had on our way to the lava front of Mayon Volcano. The volcano is very beautiful thus its name Mayon which was originally Magayon meaning beautiful. Aside from that I enjoyed the mini zip line too from the lava front going down back to the welcome center.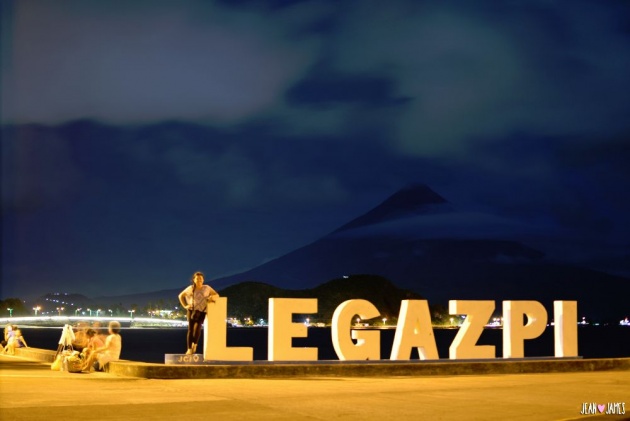 The Lignon Hill experience was also something I won't forget as James and I had walked from the main highway towards the top. It was not an easy hike and I regret not hiring a motorcycle but the view that revealed to us was breathtaking that I later thanked the decision.
But the best experience in Albay was the afternoon chill at Sumlang Lake. I can still feel the breeze of the wind, the beauty in front of us was stunning that we don't want to leave the place at all. However, it was already going dark and the Sumlang Lake staff was going to close down, no one will be attending us if we stay, we were indeed forced to go back to the hotel but that was one experience we won't forget - the chairs, the hammocks, its affordable services, friendly locals and its peacefulness and serenity.

July - Siquijor
The mysterious island of the Philippines, the island is full of stories about folklores, witches and even potions but while staying the island, I didn't feel any strange thing at all. The locals were all friendly and I didn't feel any harm at all.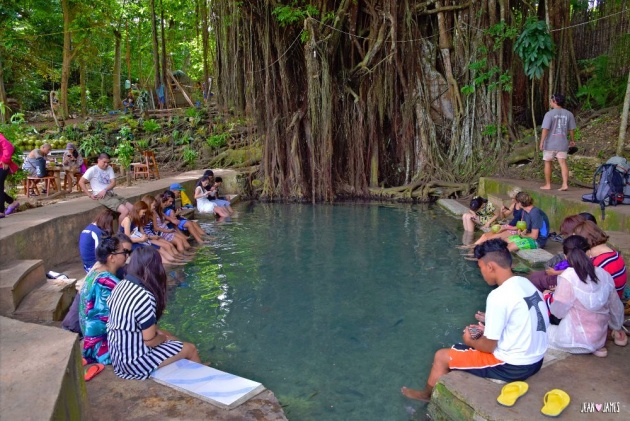 My favorite parts were the Enchanted Balete Tree experience with the fish doctors. With just giving few bucks for donations, you can get a spot at the base of the tree where different fish doctors were available. It was scary at fist but very tingling when they start biting on the dead skin cells.
When visiting the island, souvenirs are always available and what I recommend is to buy the Voodoo Dolls and Dream Catchers because they are cheap and easy to carry.
The island of fire indeed offers more than what is expected, there are waterfalls and beach resorts plus vintage churches too! There's also a man made Molave forest there which is something I have only heard of only in Siquijor.


August - Boracay, Kalibo, Capiz and Roxas City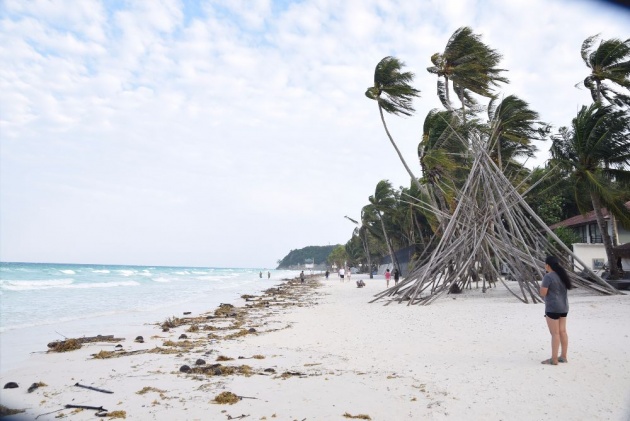 I didn't expect that I would step in the beautiful Boracay Island but thanks to my husband's game fowl enthusiasm that we got the chance to visit one of the most popular beach in the country. Although it was not the best time to visit it because it was off season, we still had a great time. One of the things that I won't forget about our stay was the free Astoria Hotel Lunch Buffet experience. It was something that we don't want to experience again and I don't want to dwell about it right now so you can check what happened the at this link below:
The Kalibo stay was also worthwhile because of good food! There's a beautiful underrated shell beach shore in Baybay, Roxas City. I was not able to help myself but roam around while the guys were just sitting at the cottage area. The shells were distributed all over the shore and it was amazing. I don't know what happened to these shells though.
We also had a quick photo opportunity at the Capiz' Christ the King Statue which mimics that of Brazil's.
September - Mabini Bohol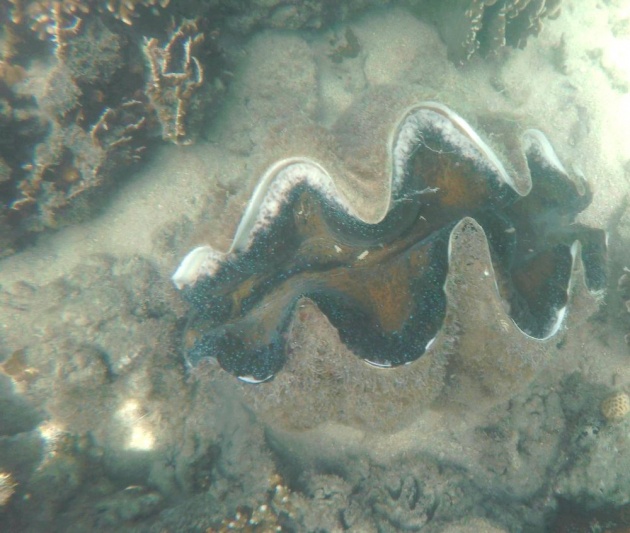 Sand bar and Giant clams are what's available in Lumayag in Mabini, Bohol. I have only found out there's such thing in Bohol during research and I am glad that we came there together with family because it was a wonderful experience. The fun part was during the tour around the giant clams, there were 18 but originally 20, two were stolen.
What we love about this experience was the fact that we were able to share our blessing with the locals and the fishermen who had guided us through the visit. I hope more and more people will get to visit here so to help the locals and enhance the tourism of the sand bar.


October - Flores de Terrazas
A new place to explore within Cebu, the first Flower Terraces in Cebu and in the Philippines! My husband and I were glad we visited it during its first first week after opening.
The beauty of the flowers and the cool ambiance is just something we cherish and appreciate while in the location. Terrazas de Flores is a flower garden where local flowers are meticulously arranged on a mountain slope to form flower terraces. The whole idea was conceptualized by a Cebuano father who owns a two-hectare parcel of land in Malubog, Cebu City and developed it into a flower garden where he and his three children could bond.


November - Bantayan Island
After almost five years, my husband and I had finally returned to Bantayan Island. This was one of the islands which we both love because it offers a beautiful sunrise and sunset view plus it is just a few hours away from Cebu City.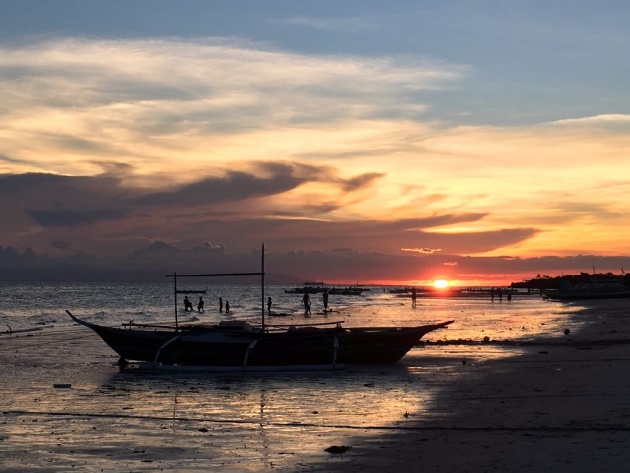 We stayed in Beach Montemar and had the resort all by ourselves, there were no other guests available but we had a bad experience with their staff and their customer service so I believe that was the last time that we will be staying at this location. However, we will definitely come back to Bantayan.
The beauty of its sunrise and sunset view is something we would like to watch again and again. Also, I believe there are still more things waiting for us to discover in the island.
And it seems like this blog had only covered the travel side, I guess I will be setting up another blog for my bitLanders journey for this year 2016. Surprisingly, I was able to finish this blog in just two hours, perhaps because I love the topic, but for now, I will have to say bye. This will be my last blog for this year, 2016 and I would gladly say thank you for the wonderful travel year.
Regards,
©Jean Beltran-Figues
All rights reserved.