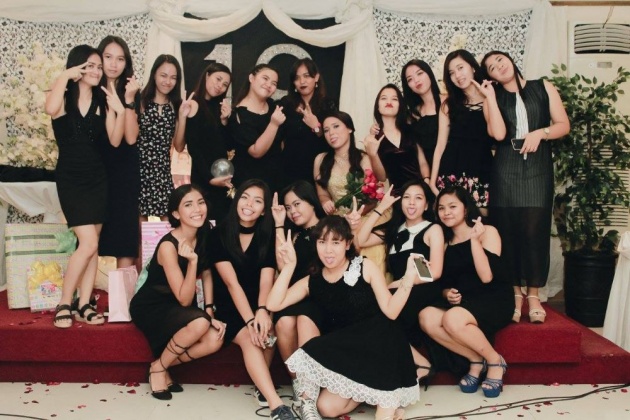 Photo Credit: @ninski via www.bitlanders.com
Hello everyone! It's been a while (4 months) since my last post here on bitlanders. Honestly while from being too busy in school I was a bit discouraged about my earnings, haha. No, I'm just joking, I know I could not earn much with a very little time spent on here.
The truth is I am really pre-occupied with my studies, I just entered college taking up Civil Engineering in one of the reputable universities here in our city.
I know to survive in this kind of journey is a bit tough but I will do my best in order to pass all my subjects and eventually graduate in due time. I wanted to be independent and be able to help my family with its financial needs.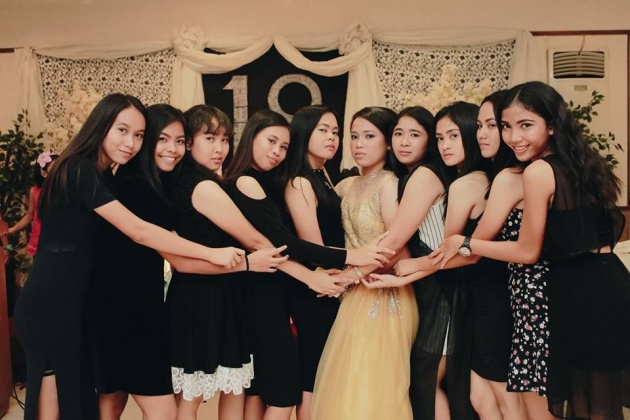 Photo Credit: @ninski via www.bitlanders.com
My stay with bitlanders was worth remembering. I treasured every moment and I'm glad I am able to develop my skills in writing although I'm not perfect yet but with constant practice I know I will be a great blogger too like @jean-beltran, @sharon-lopez, @artgirl, @katsanslimites, @dimpsy, @adgoggleko, @algergio and of course my dad @trb and lot more.
And aside from those points mentioned above, I was also in a lost on what to write, that's the reason for a very long pause. And this time I am hoping I could write continuously even if I am also busy at school.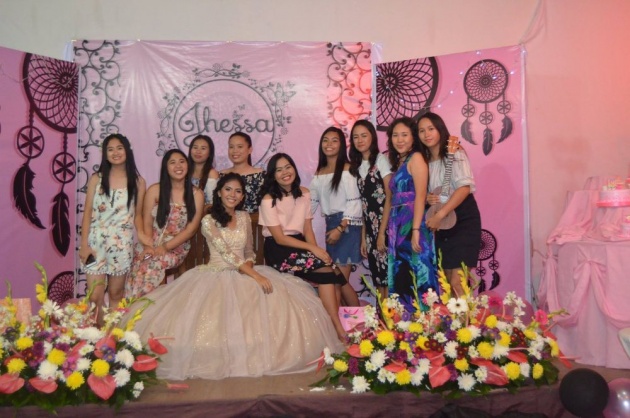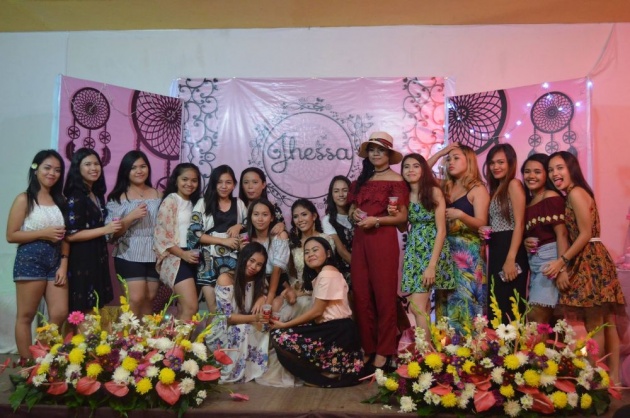 Photo Credit: @ninski via www.bitlanders.com
Although I do have things in mind but it seems that I could not make it, I mean to start a blog seems so hard for me, but I know that when I get to start few words or sentences I can write all the way up to 1000 words or more. That's the fact so that means for me starting up is the most difficult of all.
Friendship is a relationship of mutual affection between people. Friendship is a stronger form of interpersonal bond than an association. Friendship has been studied in academic fields such as communication, sociology, social psychology, anthropology, and philosophy. - Wikipedia
In real life is, I enjoy chatting with my friends and classmates and so with my cousins especially those who are living away from me. I missed being with them and I really want to have more time with them in the future. Perhaps when I already have my own source of income and that I can afford to travel whenever I want to.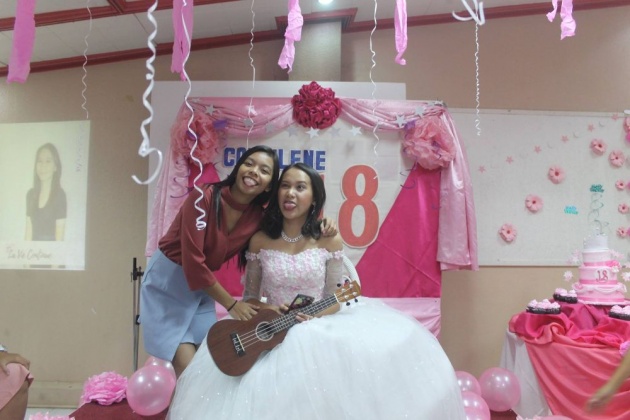 Photo Credit: @ninski via www.bitlanders.com
So for me writing something spontaneous is a lot whole better, and that would also make me not to expect to receive something big. Receiving less for a fewer efforts made is quite fair.
The strong bond of friendship is not always a balanced equation; friendship is not always about giving and taking in equal shares. Instead, friendship is grounded in a feeling that you know exactly who will be there for you when you need something, no matter what or when. - Simon Sinek


So I want to start my comeback post by ruminating the past, not those memories that happened many years back but the time spent with my friends, during our last days in high school.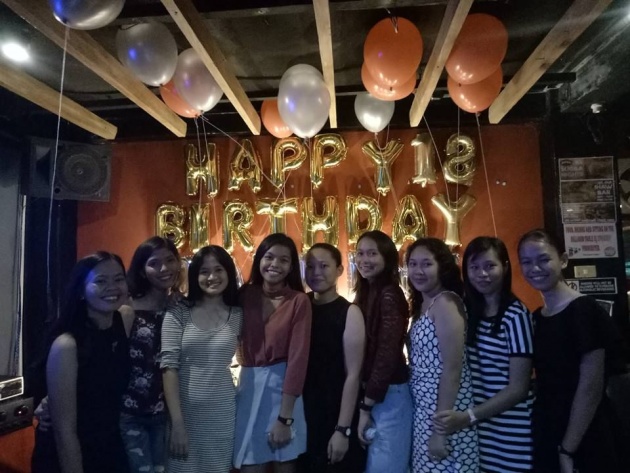 Photo Credit: @ninski via www.bitlanders.com
In our very long stay in high school (2 years added from a regular 4 years due to K12) we were able to build a good friendship that we will surely treasure in our lifetime. We will be living a different life being away from each other since we are taking different courses in college and entered different schools but we are hoping we could be as solid as before even with the distance between us.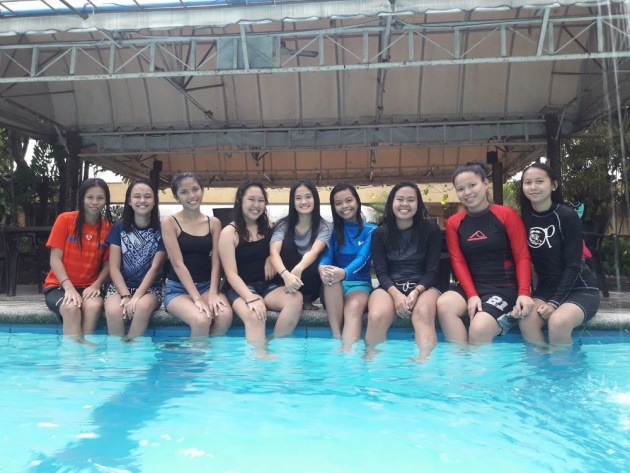 Photo Credit: @ninski via www.bitlanders.com
But the reality is although we could be seeing each other once in a while, but I understand it wouldn't be the same as before when you see your friends the whole day 5 days a week and most of the time even more.
But this situation should not stop us from gearing towards fulfilling our respective dreams. Although we will be missing each other but our focus should be on our studies so we can be successful someday and will make our parents proud of us.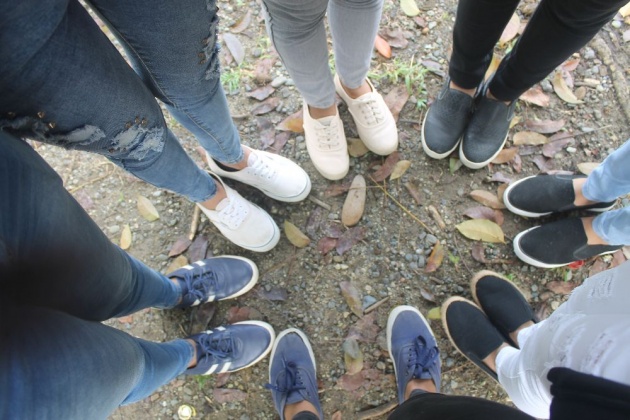 Photo Credit: @ninski via www.bitlanders.com
College may not be the same with high school or may not be that easier but we must bear all the obstacles and it's a must to subdue it, conquer it and eventually be successful in life.
Yes, we are young but we should portray a strong personality, we should be determined in order to succeed in all our undertakings.
Another important thing that we should do in order to succeed is to stay focus and of course to ask for the guidance and blessings of God.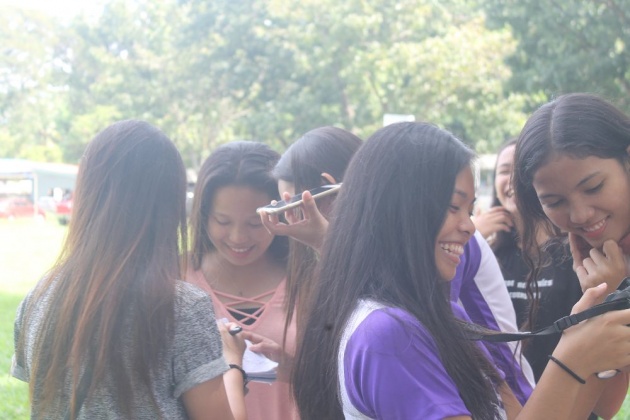 Photo Credit: @ninski via www.bitlanders.com
This time was in the midst of the first semester in college and I am hoping all of us will be able to pass all our subjects so we could continue with our studies with less or no hassles at all.
And the best thing that I could do which I find effective is to continue to dream. Dream to be someone someday, dream to be financially stable and be able to help others who are in need, dream to own my own house and lot and a lot more.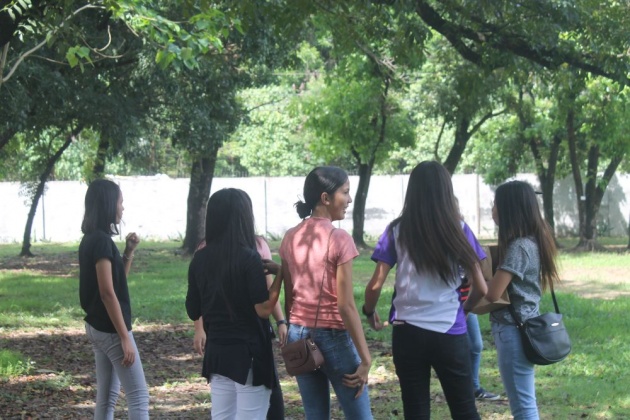 Photo Credit: @ninski via www.bitlanders.com
Since there's no limit in dreaming and there's no charge whatsoever so I will continue to dream until I get all that I need and want in life.
This is also what I want my friends to think about. And with the continuous support of our parents, I am pretty sure that we will reach our dreams.
Never give up on what you really want to do. The person with big dreams is more powerful than one with all the facts." – Life's Little Instructions
So dream on everyone!
These are some of the videos that we love to listen and watch, check it out:
Video Credit: Marshmellovia www.youtube.com
Video Credit: SendRoss via ww.youtube.com
THANKS FOR READING SEE YOU SOON AND GOD BLESS!