Photo Credit: Google
Most people are nomads. They don't stay in one place for a longer time or I mean permanently. Some transferred from one place to another within the same country, and some even migrate from country to country.
Perhaps this characteristic of a human being was being absorbed or followed through the experiences of many people in the old times.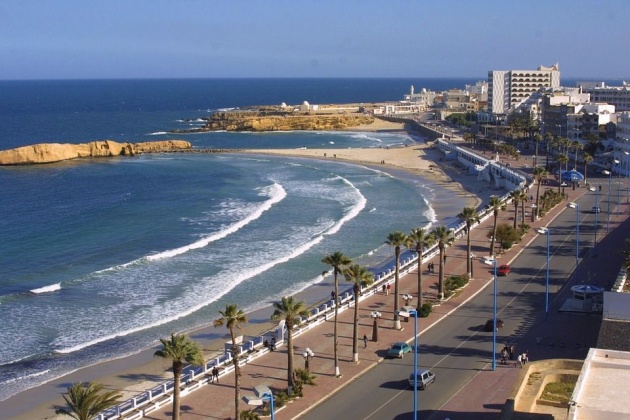 Photo Credit: www.pixabay.com
So what must be the reason why people move from one place to another?
With this topic in mind, it made me recall my History class few years ago I mean those learning or information I got from this subject. Long, long time ago we are all interconnected with land. Meaning there were no separate islands wherein if we want to go to another island we need to ride a boat in order to reach that other part of the world. That was not the case in the old times, so people in search for food and better shelter, used to move or transfer residence by tiptoe. And that makes people before a constant travelers. I also learned that this was the reason why we have mixed races right now. People from different places or countries met their other halves from different country so they produce mixed races or colors.
So going back to the question above. The following are some of the reasons why even during this time people still need to move from diverse place.
1. Change career or work re-assignment – When a person is hired and assigned to another place other than his present abode he have no other option but to transfer or else he will bear the inconveniences in travelling daily, that is if the distance is just near. But of course if it would take you more than 5 hours travel to reach your workplace it's better to find a new home adjacent to your work.
2. A place with better services and facilities – People who live in a far flung places used to transfer to urban areas in order to get immediate and better services whenever required. This include being able to access better school.
3. Required by Law – Destierro – This happened after a case is being heard which caused the accused to suffer the punishment of Destierro.
It is defined as: "Banishment or only a prohibition from residing within the radius of twenty (25) kilometers from the actual residence of the accused for a specified length of time."
Although this is very rare but still one reason why a person should leave his present address.
4. Greener Pasteur – Going into a better or more promising situation. This is the reason why I became an overseas Filipino worker for quite some time now.
When did it started?
My journey outside my beloved country started in the year 2000. I was then working as a Retail Supervisor of one the leading Department Stores in the Philippines during that time, when an opportunity knocks which I immediately grabbed thinking that it might not come again. Although I was holding a very sophisticated job but the compensation is way far from the new offer - which is to work in the Kingdom of Saudi Arabia.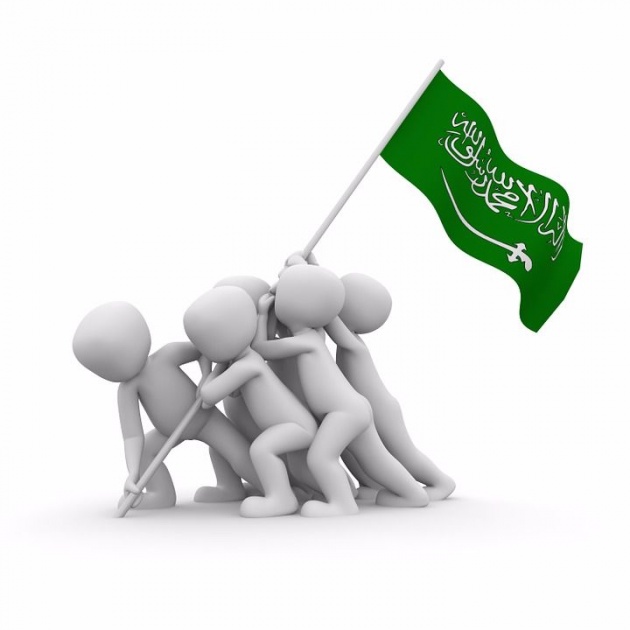 Photo Credit: www.pixabay.com
First Stop – Riyadh

Video Credit: www.youtube.com
Since I had worked in 3 different cities in the Kingdom of Saudi Arabia, I call the first one as my first stop and it was last November 26, 2000. Riyadh is the capital city of Saudi Arabia and definitely the largest among the 20 cities in the Kingdom. Riyadh also top the most populated city followed by Jeddah (where I am currently located) followed by Mecca and Medina.
Most Populated Cities in Saudi Arabia

City Population

Riyadh 4,205,961

Jeddah 2,867,446

Mecca 1,323,624

Medina 1,300,000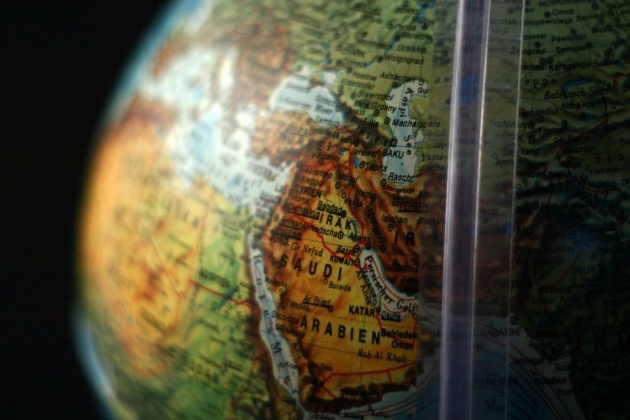 Photo Credit: www.pixabay.com
When I was in Riyadh I worked as an Office Administrator assigned in procurement department. It was a multi-million dollar Swedish company which during that time had several government projects across the Kingdom. My 3 years stay with my first overseas employer was something worth remembering. I learned a lot and was able to build wonderful friendships with people from different walks of life.
Second Stop – Al-Khafji City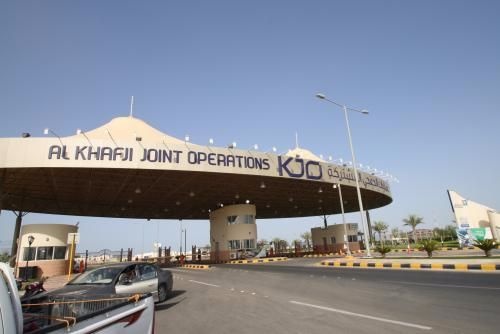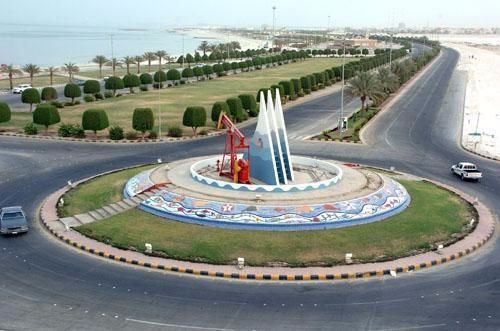 Photo Credit: Google
When I decided to end my contract with my first employer, I worked back in the Philippines and stayed there for about 2 years before I applied again for another job abroad. After few interviews with different companies, finally I landed a brand new job as Document Controller and this time in a very far city in the Eastern part of Saudi Arabia.
Al-khafji City is actually the nearest city in the boarder of Kuwait and Saudi Arabia. The experience I had in this teeny and very peaceful city was so different. It was indeed one of the most tedious times in my life with only house to office and vice versa activity every day which lasts for a little more than 2 years.
Third Stop - Jeddah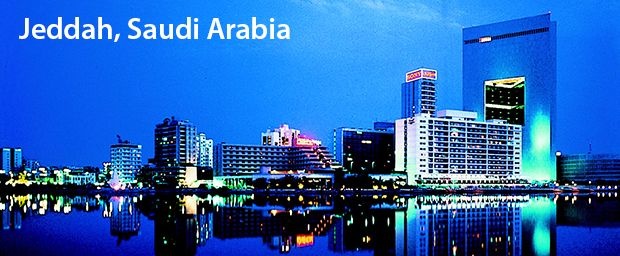 Photo Credit: Google
After more than 6 years working locally and with the ever growing expenses in the Philippines I decided to work back abroad for the third time. This time I was lucky to get a job in what I considered the most beautiful and friendly place compared to the previous two cities I had been in the past.
Jeddah, a Saudi Arabian port city on the Red Sea, is a modern commercial hub and gateway for pilgrimages to the Islamic holy cities Mecca and Medina. Resort hotels, beaches and outdoor sculptures line the Corniche, a seafront promenade anchored by the iconic King Fahd's Fountain. The city's Al-Balad historic district dates to the 7th century and retains traditional homes built from coral. - Wikipedia

Jeddah is one of Saudi Arabia's primary resort cities and was named a Gamma world city by the Globalization and World Cities Study Group and Network (GaWC). Given the city's close proximity to the Red Sea, fishing and seafood dominates the food culture unlike other parts of the country. The city has been labeled as "different" by the majority of Saudis in an effort to promote tourism in the city, that had been previously perceived as "most open" city in Saudi Arabia. - Wikipedia
Photo Credit: www.pixabay.com
Aside from being developed to be at par with other well known countries as far as tourism is concern and making it a bit open city compared to the rest of the cities in the Kingdom, people most specially Filipinos also like to live here because Jeddah has more or less the same atmosphere with the Philippines, I mean the climate or temperature don't usually goes extreme unlike other parts of Saudi where they have both extreme sweltering and freezing season in some parts of the year.
Here's a video where you can have a glimpse of how beautiful the city is.
Video Credit: www.youtube.com
Overall my journey in this foreign land brought a lot of wonderful things in my life, aside from being able to support my family financially. I thank God for keeping me safe at all times and also thank God for the experience and most of all for the ever growing number of friends I accumulate in my stay.
If you want to know more about Saudi Arabia you may click here.
Thank you for reading and stay tune for my next journey outside the Philippines: Hongkong and Macau