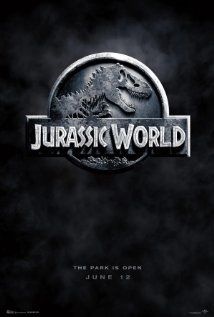 Twenty-two years after the events of Jurassic Park (1993), Isla Nublar now features a fully functioning dinosaur theme park, Jurassic World, as originally envisioned by John Hammond. After 10 years of operation and visitor rates declining, in order to fulfill a corporate mandate, a new attraction is created to re-spark visitor's interest, which backfires horribly.
I just can't wait . . .
Jurassic World is the fourth installation of the Jurassic Park novel series of Stephen Spielberg. Following the previous series— the Jurassic Park III back in 2001, now Jurassic World is bound to be release in June 12, 2015 in North America after many setbacks. It's been 14 years since the last movie and everyone is anticipating this so-called movie of the year. But for me it is really the movie of the year. I am an avid fan of Jurassic Park. Watched all the other 3 series and it's really great!