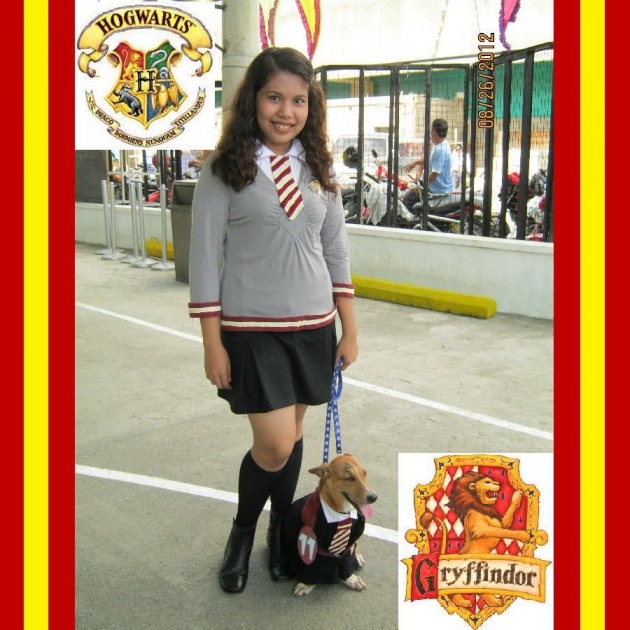 This is my dog Bingo. He was very playful, obedient, and easy-going dog. He is half Dachshund-Mongrel dog. This photo was taken last 2012. We joined a local dog fashion show in a department store.
My concept was Harry Potter. He was the Harry Potter and I was Hermione Granger. During this show, I let him wore eyeglasses. I saw our own costumes and I really made it as realistic as possible to the Gryffindor uniform.
I was so happy because it was our first time to join a dog fashion show and luckily, we won the 1st runner up title. We won a kilo of dog food, trophy, and other doggy goodies.
Bingo already passed away last 2014. I missed him so much.