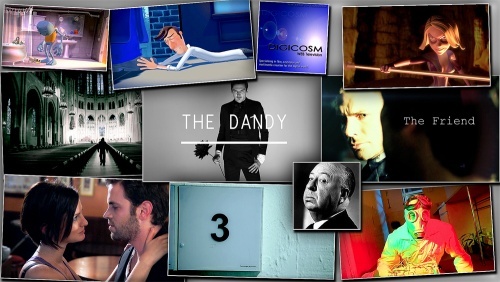 Happy belated Valentine's Day, everyone!
Perhaps we should have greeted you with a channel full of romantic comedies, epic love stories, and some melodramas, but you know... we're just not like that. We're a little bit more hardcore when it comes to movies, and that's why we selected our 
Alfred Hitchcock
Web TV as the featured channel of the week. Re-discovering epic classics is always a pleasure, so why not start with 
The Man Who Knew Too Much
 and expand your knowledge of film history. Maybe, some day, someone will call you a film buff. Maybe they already do. And if you
are
 a film buff, then hear this:
Abel Ferrara shares great stories
about Hitchcock at our studio. Who needs 
Hitchcock

 by 

Truffaut

when you have 
Hitchcock by 
Ferrara?
And now, we're taking a step towards more contemporary stuff... Our featured filmmaker this week is Ben Warner, founder of
Digicosm
. Through his very own production house, Warner released several projects, including the self-funded
Guardian
, a supernatural web series. Digicosm is also the place to find interviews,
culinary documentaries
and an ongoing vodcast called
FiST Chat
. If you like filmmaking and new technologies, this is the weekly debate you need! Ben co-hosts it with film colleague Stephan Kern and discusses topics like 3D, how to film with an iPhone, and the latest Hollywood stories.
And this week's 'niners' are: