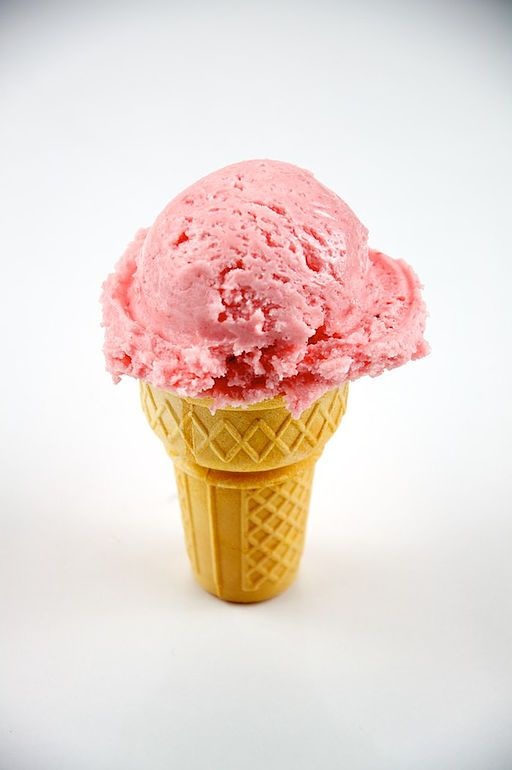 Today, January 15th, is National Strawberry Ice Cream Day.
January may not seem to be the most obvious month to be eaten frozen desserts, but ice cream is always popular, even though this isn't a great month for strawberries either in the Northern Hemisphere.
Strawberry ice cream is a pink or light red ice cream that dates back to at least 1813. The flavour can be added by blending strawberry flavouring into the ice cream mix, but adding it by using fresh strawberries is even better.
This flavour is apparently the third most popular, after vanilla and chocolate, and is certainly one of the most commonly seen.
Image: By TheCulinaryGeek from Chicago, USA (Strawberry Ice Cream Cone Uploaded by Mindmatrix) [CC BY 2.0 (creativecommons.org/licenses/by/2.0)], via Wikimedia Commons