Pimples are the common problem to all aged people,specially the younger generation of any gender face pimples problems and they want some immediate remedy for this problem and want some natural way of treatment from Home .Here are some points mentioned below :-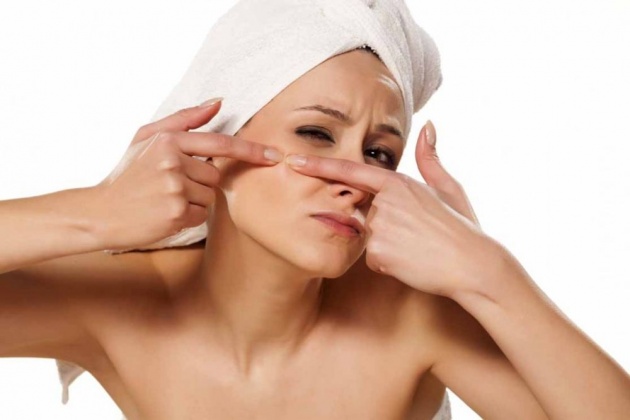 1.Drinking water : - Everyonre should drink plenty of water in empty stomach and always have the habit of cleaning face frequently so that we can get rid of debis and dirt from the skin .
2.Ice :- We can rub the ice cubes on the pimples spots so that the pores can open and we can get rid of bacterial infection which helps to push out all the infections out .
3.Turmeric :- Make turmeric face pack and apply to the face daily ,as turmeric is a natural antiseptic its act superbly on pimples and reduces the swelling and the spots also.
4.Sandalwood : - Make sandalwood paste and apply on the skin,it not only absorbs the moisture but also helps to smoothens the skin and helps the pimples to decrease in size .
5.Papaya :- Get ripe papaya juice and apply on the face which reduces the pimples and its one of the best treatment for pimples and also soothes the skin and reduces the inflammatory effect of the pimples .
6.Garlic :- If we can take 1-2 cloves of garlic daily that can help our skin to glow and the garlic juice if can be applied on face can treat as antibacterial to the skin but yes we have to wash our face well after 20-30 mins to get rid of the garlic odor.
7.Lemon juice :- Lemon juice is having good anti bacterial property and can be applied to face to give the glossy look and get rid of pimples ,can be applied for 30mins on the face .
8.Honey :- I think everyone is having honey in their home and thus we can apply that on the skin well so that we can get rid of any kind of bacterial infection and can get pimple free face.
9.Baking soda :- Its a great source of cleaning the blemishes ,very much effective as antinflammatory and as its free from chemical products ,its very natural and can be applied to face as paste.
10.Aloe vera :- Nowadays people grows aloe vera plants in their gardens and its one of the finest remedy of any pimples ,just we can extract the aloe vera juice perfectly and can apply those on face skin.