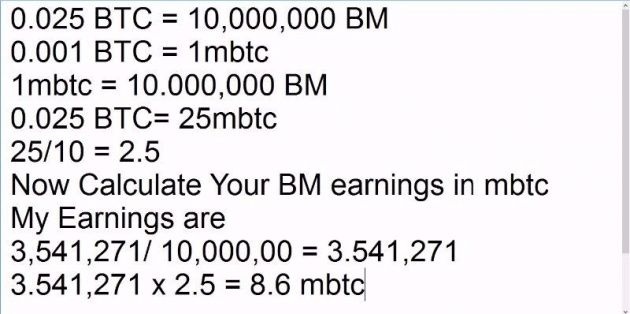 Picture: Own-muhammad
New currency Bitmiles conversion:
1 gBM = 1,000 kBM = 1,000,000 BM
1 kBM = 1,000 BM
1 gBM = 1,000,000 BM = approximately $1
In short
1 gBM = 1,000 kBM = 1,000,000 BM
1 gBM = approximately $1
Copied from: mickey's blog
Discover bitMiles
The platform where you collect and exchange Rewards

Today, we are introducing bitMiles, our new platform where you can manage the Rewards you receive and exchange them for USD Paypal payments.
How does it work?
You already saw the bitMiles banners on bitLanders. They are the ones with a logo on the top right. Whenever you click on them, you are asked to "claim" your reward. Then, log in or register when you arrive on bit-miles.com to complete the task.
Example of a bitMiles banner:
If you already have an account on bitLanders, you can use the same log in and password to log in on bit-miles.com. Simply go to www.bit-miles.com and log in to access your account.
See your Tasks and Rewards
You can see all the current tasks to fulfill and keep track of all the completed ones from your Dashboard:
For each task, you can se how many bitMiles (BM) are earned.
Redeem your Rewards
Your balance tells you how many bitMiles you collected. You can choose to either redeem your rewards, or exchange them for gift cards and credits.
To redeem your Rewards via Paypal, simply click on Payout or go to the Shopping section and select 'Payout'.
We are also assessing the possibility to introduce Paypal payments on bitLanders.con instead of Bitcoin.
To exchange your bitMiles Rewards for gift cards, go to the Shopping section and select 'Gift cards' or click here.
Try bitMiles and share your experience in a blog! All blogs submitted for review that talk about bitMiles will receive double rewards!