Eren's Picks keeps growing! This week we have three filmmakers joining us.
Drew Christie is a Seattle-based animator and illustrator with an impressive list of clients including The New York Times, American Standard Time, and Makeshift Studios. He recently created an animation series for Op-Docs. In Allergy to Originality, Christie explores the theme of "originality" and whether anything is truly original — especially in movies and books. For those who love and miss seeing good drawings, Christie is a great artist to keep an eye on. His work has been featured on The New York Times, The Huffington Post, The Atlantic, Drawn, Cartoon Brew, Boooooooom! and Juxtapoz among other sites. You can now follow Christie's short films, music videos, commercials, and cartoons on his Web TV channel.
Henry Jun Wah Lee is a photographer, independent filmmaker, and a physician who practices Traditional Chinese Medicine. His goal is to inspire city dwellers to reconnect and draw inspiration from the power, beauty and wisdom of nature. Ascendance is the perfect example of what nature can offer us and what cities can't. Plus he did the official music video for Sigur Ros' Dauðalogn. How cool is that? You will be inspired by Lee's videos showing the Earth's most beautiful and peaceful landscapes.
Kendy Ty is a jack of all trades - a filmmaker, photographer, editor, sound and graphic designer hailing from Paris! His videos are filled with a wide spectrum of emotions. Our favorites include the short documentary Folded and the action film Eva Nextdoor. Whether they are short films, fashion videos, or commercials, Ty's videos are polished with a great attention on details, colors, and light.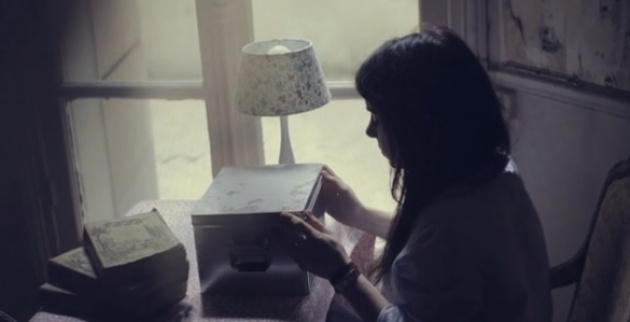 The Afghan Perspective, a weekly show produced by Film Annex and presented by Fereshteh Forough, Liaison to Central and South Asia, is getting a new format! The new Afghan Perspective will be more focused on an Afghan woman's impression on New York City, her experiences, and the people she meets. Semyon Maltsev, Film Annex's editor, and Fereshteh, shot the first episode of the new version on Roosevelt Island where they also interacted with some New Yorkers. This week, they will invite Roya Mahboob, recently featured in Time's list of the 100 most influential people in the world, to their show. You can follow the show on Facebook and Twitter for more updates. Watch the new Afghan Perspective below and stay tuned for the next episode.
Till next week,
The Film Annex Team