Source: Self Created
On 13th May 2016 at 5:13 pm when I opened my treasure box for getting my earning and checking my rank but suddenly, I got in shock :O when I saw my rank and income both had fallen. That made me sad but then I recalled Micky's announcement in which he informed us about the "Rules on Content on bitLanders". After that I started following the told rules to make my position up & stable.
In order to make bitLanders a place, where users can upload their original and quality content,Micky decided to reinforce the rules on spam and duplicated content which are:


1. Any user who publish a blog post copied from the web (even partially) or with scrambled (nonsense) text will get banned right away permanently.

2. Only the buzz given and received on content (blogs, videos, galleries) that has been rated 2 stars or higher will count in the BuzzScore.[1]
That changes then applied for all users on bitLandars after next 15 days of Micky's announcement on the basis of bitLandars's goal which was........
"Our goal is to encourage users to share their quality content with us and other users, and to benefit from it fully" [2]

Content Trend on bitLandars before Micky's Rules on Content
When I joined bitLanders, I need to put 10 micro blogs in my micros section at morning and evening to get good buzz score on it from other users. But after the passage of time trend for number of micro blogs increased by other users to get more buzzes so then I also did the same and increased numbers of my micro blogs from 10 to 20. Through this I found it's hectic because I not only had to put 20 micro blogs in morning and evening but I also needed to visit and did buzz on other users' micros to bring the traffic on my micros for good buzz score.


It was really a journey of wasting time as most of the time users just remained busy in posting micros, instead of writing quality content just for earning good buzz score.
I also spent my major quality time in buzzing and dealing only which I could utilize in writing quality blogs.
In this trend of making a deal with every online individual users, sometimes I faced cheating in a way that when I done with buzzing according to deal with some cheater users, in return I got no buzz back on my micros from them. This behavior made me angry but then I realized that, this anger is useless.
BitLandars, after Micky's Rules on Content
Most of the users like me got in shock when new rules regarding quality content started applying but when they all including me started following these rules then found it a good initiative from Micky as now we will not waste our precious time just on buzzing on micro blogs.
Writing poor content in micros and gaining buzzes through them is no more applicable. Now the things get easier. 1st of all you just need to write quality blogs to get good buzz scores from Miss Hillary on it, which will remain as it is for next 5 days. Secondly, you need to bring other users on your blogs to get their buzzes on your quality blogs.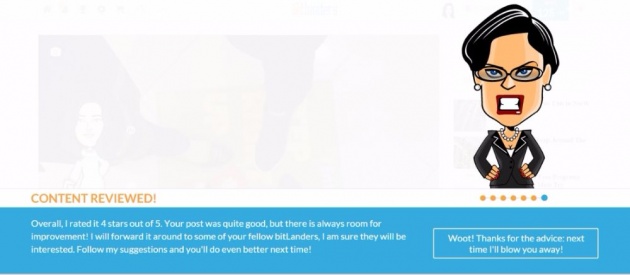 Through these changes, I am feeling relax more than before because I am a student and don't have time for putting micro blogs, dealing and buzzing in morning and evening as well. But after these new rules, now I like to spend my time on writing quality blogs.
Besides writing on blogs, you can also upload your own making quality videos and pictures in gallery section to get buzzes from users on them. Not only this, you can also submit your video and picture gallery for review to get bonus buzz from Mam Hillary for three days.
My Strategy is Work Hard and Let the Success Speak
At beginning, you need to have patience for earning good buzz score.It will increase fast if you all do work hard in a way Micky told.Like now you have sufficient time for writing better blogs to get good bonus buzzes on them.
It has been 8 months since I joined on bitLanders, according to my opinion it is very addicted platform where approximately 500,000 registered users are working.
To be honest the main purpose of my joining bitLanders is to writing blogs on different topics as writing is my hobby. But at start most of the time I could not spare time for blog writing because of trend of earning through buzzing on micro blogs. Now I found bitLanders is best site for me where I am working according to my hobby and in return I earn reward.
According to my experience about new rules from Micky, I am going to tell how we can save our time now. As above I told you about my routine before Micky's new rule on content is that I just focused on micro blogs, dealing and buzzing. Through that I did not spare time to write on quality blogs to fulfill my hobby. But after these new rules I can write well in sufficient time and get positive feedback and reward. Now you can also write quality blog to get yourself stable through positive review on your blogs. Also instead of making deals separately with individual user for 20 or more buzz on micros now you can just write blogs and announce a single for buzz in micros or in global chat to bring the users on your blog for buzz. You can also get reward same like blog through submitting your original content including galleries and videos and also can ask the users for the buzz on them.
After Submitting & Reviewing of my Blog You can see the huge difference between my Buzz Score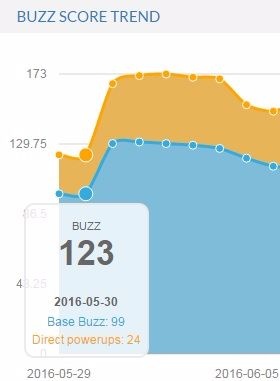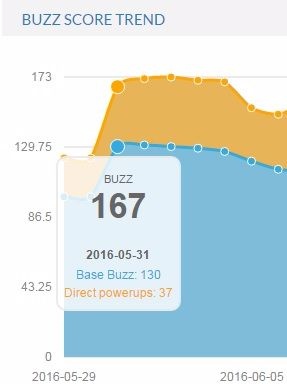 Earning through Quality Content on bitLandars
Blogging : Earning through learning
As writing is of my hobby and through bitLanders I feel my writing skills are grooming day by day. My knowledge is also increasing through writing on announced topics. As for writing on announced topic I have to collect related data to accomplish my task so through this I my knowledge is enhancing.
BitLanders have also changed their blogging style to make it less time consuming and valuable. Like when I joined the bitLanders, at that time I added unlimited photos, video and tags in my blogs.
Given below is the link of my 1st blog in bitLanders..........
http://www.bitlanders.com/blogs/pakistan-idol-tv-show/3579716
But then rule changed and one day I noticed there was specific limit for images, videos and tags. Old users of bitLanders have known about that specific limit but for newbie I am going to tell what is the limit of videos, images and tags……….
Two videos
Ten images
Ten tags
Ok these are the limits on which your blog should consist and here one more thing I am going to add that is you should write your blog in your own wordings because according to new rule if your written blog copied from the web (even partially) or with scrambled (nonsense) text, definitely bitLanders team will get you ban permanently. If you know that your English is good and you also have ability to write a blog then you should write it in your own and easy language of English. Your blog should not too long & not too short and use accurate tags.
If you are not a good writer so that is also not an issue. Just take part in writing here on bilLandars and become good writer. As there you can also visit to other users' wall to have a look that how people write and which kind of blogs are rated good. More Mam Hillary also highlight your mistakes after reviewing your blogs. This can also help you in improving your abilities of writing. After writing one two three and more blogs you will definitely improve your writing skills and then this will effect on your good ranking and income as well.
If you are writing on your chosen topic then after submitting and reviewing you can get 1 to 5 stars on it, and it will increase your bonus buzz according to your stars which you get on your blog for example…….
1 star means 1 bonus buzz
2 stars means 2 bonus buzz
3 stars means 3 bonus buzz
4 stars means 4 bonus buzz &
5 stars means 10 bonus buzz
Here in bitLanders Micky also used to announce for us different & interesting double reward topics on which we can get double reward which effect on our bonus buzz for example here l going to tell how double reward effects………
1 star means 2 bonus buzz
2 stars means 4 bonus buzz
3 stars means 6 bonus buzz
4 stars means 10 bonus buzz
5 stars means 30 bonus buzz
After getting bonus buzz on your blog it will remain 5 days in your common buzz score.
After Submitting my blogs on latest Double Reward Topics i got Double Rewards on them

Gallery : Earning through Fun
The 2nd option is gallery, ok here you can share your original and good quality of images. If you have high quality of camera and you think yourself as a good photographer and you also love to travel then bitLanders is a best platform where if you upload your pictures in gallery and after submitting you can also get positive review on it. It would be another great method of earning by submitting gallery. For making good gallery keep few things in mind e.g.follow a theme (pictures of different spots of same place), give proper description of each photo as well and language should be English, limit of your pictures consists of 40 to 45 and add 10 tags accurately.
Gallery can also increase your buzz score after reviewing and earning bonus buzz. This bonus buzz will remain 3 days in your common buzz score.
Let's show everybody your great photography skills and earn through fun of sharing your great memorable pictures on bitLanders.
Galleries links in courtesty of creative members on bitlanders Jean-Beltran & Haraka is given below after watching creative work of Jean-Beltran & Haraka, it will help you how to make perfect galleries......
http://www.bitlanders.com/galleries/show/665319
http://www.bitlanders.com/galleries/show/638138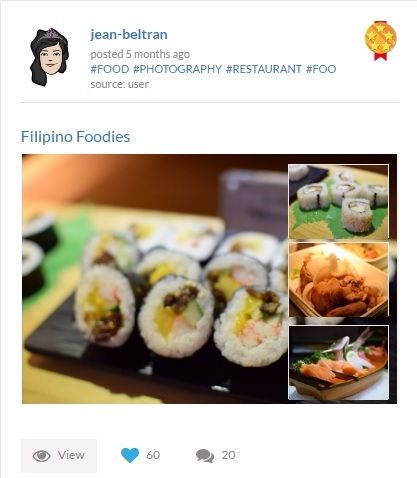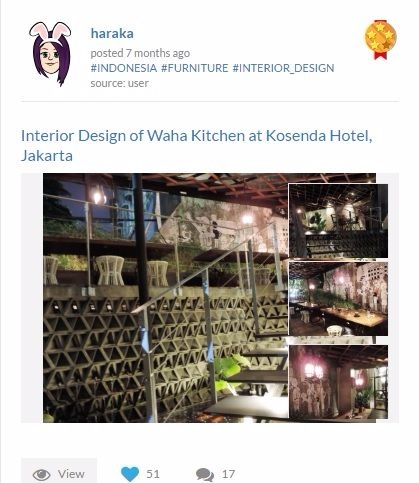 Video: Earning through Talent
3rd option is video. As quality video making is a talent and any one of you who have this talent can earn through this. You need to do is just upload your own copy righted meaningful videos e.g. tutorials of anything but it should be in English language. You can also upload your self-created any documentary films, funny videos, cooking videos etc.
After uploading you can submit them for review and can get positive review in the form of stars on your original making videos but keep in mind your video should recorded in good quality video plus sound.
Do not copy from web, no download random stuff and no DVDRips. You should use good description according to your video. It is important for you to choose a decent description for your videos because it will give a brief introduction of your video and tell your users what it is really about. Use accurate tags for video as well.
If you get good bonus buzz on video it will remain 3 days in your common buzz score
I am going to share a "5 star video" of a talented member IvyMaria on bitLanders. After watching this amazing video it will help you how to make a perfect video and reach on number 1 ran.
Video courtesy of a Talented Member IvyMaria on bitLanders
At the end, I will just say that don't waste your time on other stuff, just focus on submitting blogs, galleries and videos and last but not the least thing which you should keep in mind that now after new rules, plagiarism won't be tolerated. If you copy any sentence, line, image or video from web then don't forget you will banned permanently.
Like and write good comments related to the rated stuff e.g. blogs, videos and galleries if you see on the wall of your friends. It will also increase motivational level of other users and they will also get back to your stuff and this will increase both of your buzz score.
References:
[1] & [2] http://www.bitlanders.com/blogs/update-rules-on-content-on-bitlanders/5010412
This is the End of my Blog. Hope you people enjoyed alot... I spend my hard working here in writing this and want your comments below in comment section.
Thanks for sparing time in reading My 22nd attempt for my virtual home "BitLanders".... Stay Connected for more articles.. :)