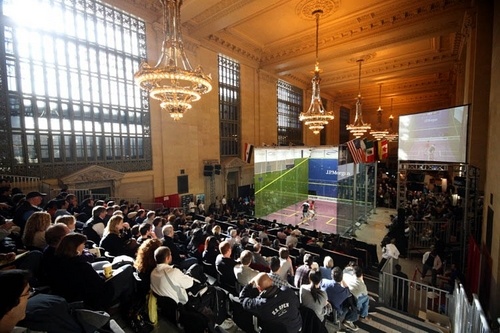 The world famous Tournament of Champions is back in town. Highly regarded as one of the most iconic squash events around the world, this professional squash tournament begun today at the world famous Grand Central Terminal in New York City. Players from all six continents came to New York to compete in the prestigious event for the next week in order gain some ranking points and prize money. However, that is not the main reason why the competitors came to compete this weekend; the main reason is because they get to play squash in the world famous Grand Central Terminal!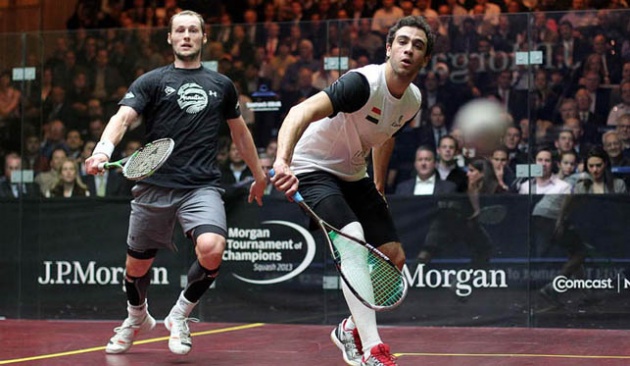 Ever since 1995, the Tournament of Champions has been hosted in the world famous Vanderbilt Hall in Grand Central Terminal. Each year a state-of-the-art all glass squash court is constructed in Vanderbilt Hall and the worlds best come to play on it. With title sponsors like J.P. Morgan, Lexington Partners, and RedBull, the Tournament of Champions attracts all types of people from around the city to view the spectacle that is being displayed. It is known as the most watched squash event around the world as thousands of people walk past the court on their way to and from work. Many stop and watch the event being played, as standing behind the front wall is free.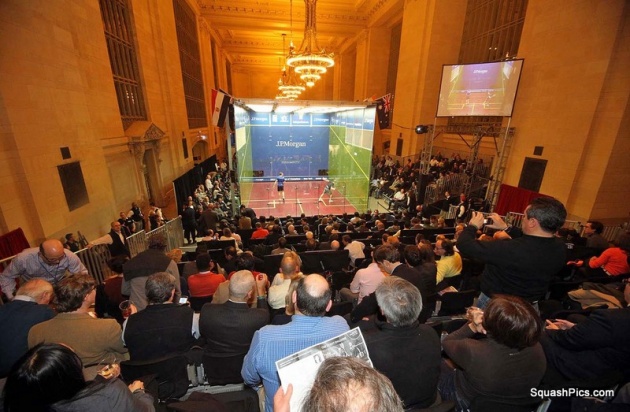 It should be an exciting week with all the talent in the city. The worlds best come to play the best tournament this city can offer. Updates will come throughout the upcoming week.
http://www.squashsite.co.uk/2009/toc2014.htm