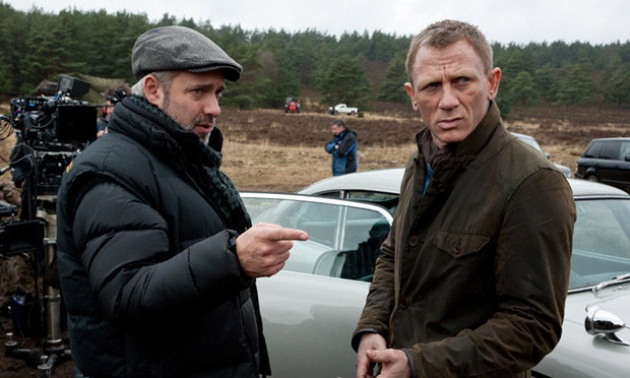 It's a shame!

"Skyfall" is the best James Bond Movie ever in my humble opinion (and also the biggest moneymaker of the franchise reaching $1.1 billion, that's with a b, worldwide), but its director, the visionary Sam Mendes, says he's not coming back for round 2. Awwww


The Oscar-winning flick (best song for Adele and sound editing) tells Empire Magazine that directing "Skyfall" "was one of the best experiences of my professional life, but I have theater and other commitments, including productions of Charlie and the Chocolate Factory and King Lear, that need my complete focus over the next year and beyond." Good enough reason. The man is more concerned about his art, and I like that! So he said no to producers Michael and Barbara Broccoli's "very generous offer."

But even though Mendes is out (and yes, even Dame Judi Dench too), the 24th Bond flick will have Daniel Craig back as our favorite British superspy and the script will be written by John Logan who co-wrote "Skyfall."

Mendes did say that he's open to return to the franchise in the future, if they'll have him again. So why don't the Broccoli's just wait until Mendes is done with his obligations?