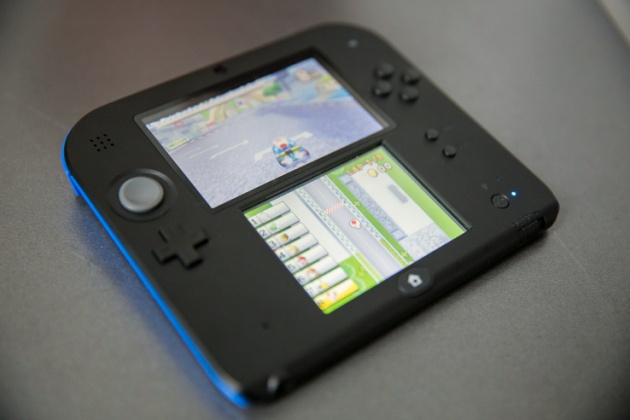 Nintendo just cut the Nintendo 2DS price tag to $99. And for this price, you also get Mario Kart 7. This cheap portable console can play all the 3DS games, which makes it a good console for your kids — it doesn't cost much, and it can do a lot.
And it's a very smart move. As of June 30, Nintendo has shipped more than 53 million. While many people already have a 3DS or New 3DS, this impressive number is nowhere close to the Nintendo DS and its 154 million units sold.
The 3DS has been around for more than 4 years now. It's certainly much cheaper to produce than in 2011. Nintendo wants to sell you a cheap system so that you can regularly buy $30-$40 games. In other words, the 2DS is a cheap inkjet printer with expensive cartridges. That's why selling you a console for $99 with a free $30 game makes sense.
This console is perfect for children as well as it doesn't come with the glasses-free 3D display and is supposed to be much sturdier thanks to a hinge-less design.
Many of today's parents grew up with a Nintendo console. They remember playing Tetris, Zelda and Super Mario Land on the GameBoy. But chances are your kids are currently playing on your iPad or smartphone. Nintendo wants today's kids to discover its characters as well. The 2DS is a good Trojan horse, at least until Nintendo releases smartphone games.
The Legend of Zelda: Four Swords, Yo-Kai Watch and Dragon Quest XI are coming soon on the portable console. If you're Nintendo, you want to ship as many consoles as possible before these new releases hit the shelves.