Here at Film Annex, we have been shifting our business model to the new world of #SocialMediaThatPays with Bitcoin. This means we "speak" to our audience via our Film Annex platforms and social media partners: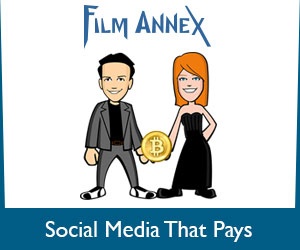 Now it sounds kind of sexy but in a NYC snow storm, here is what I had to deal with this morning on my way to our Chelsea studio: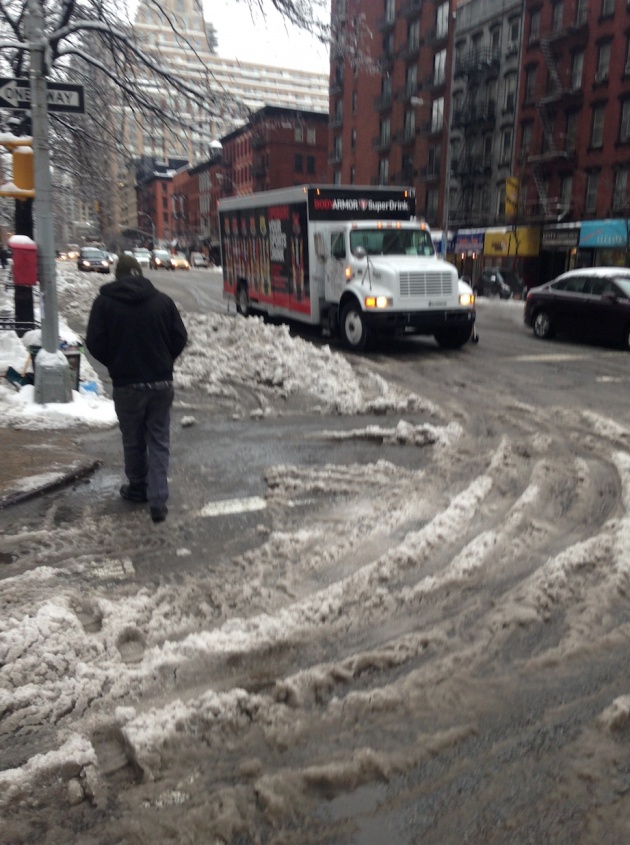 Upper East Side, New York City - February 5, 2014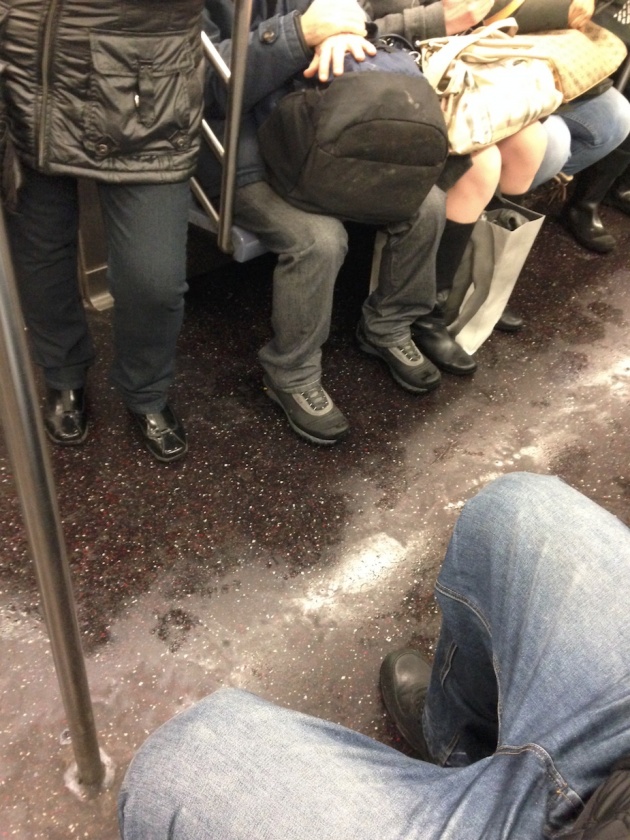 Boots and Snow Gear on NYC Subway - February 5, 2014
Now my very beautiful, very smart wife Katie Sweeney works in the "old economy" of $USD, qualitative research, and focus groups (see OutsideIn Strategies) where she actually talks to consumers and people face to face. Here was her commute this morning to work in Santa Monica, California: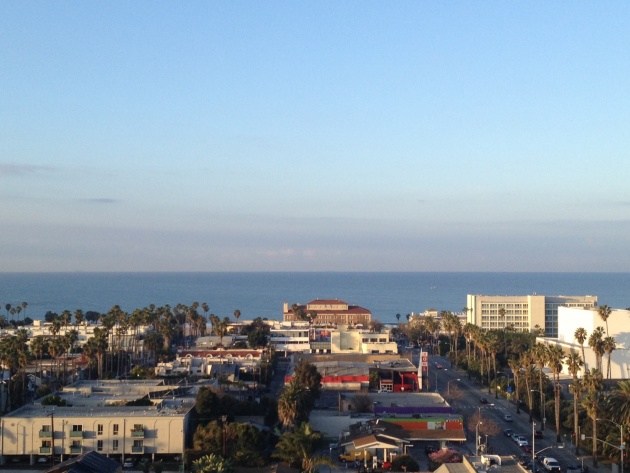 View from hotel of Pacific Ocean - February 5, 2014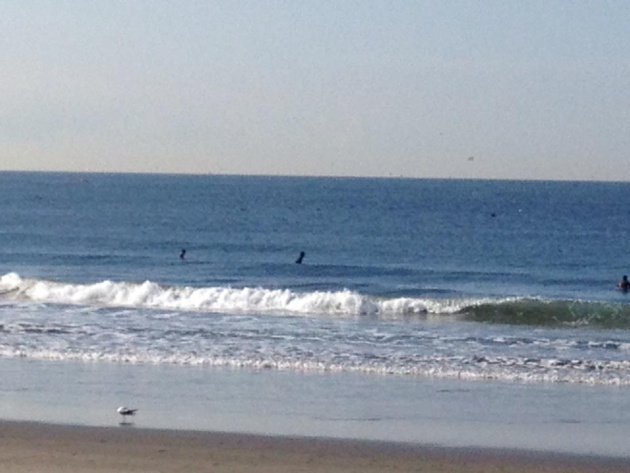 Katie Sweeney running on Santa Monica Beach - February 5, 2014
Obviously the "Old Economy" is winning today!
Who will win in the end"
Bitcoin and the New Digital Economy
US Dollar and the Old Economy
Blended Model of New and Old?