Apart from safety hazards, there are a number of jobs that pose a health risk to the personnel deputed on work due to long term exposure. One of the most notorious occupational diseases which exist in different forms of pneumoconiosis, are e.g. silicosis, black lung disease; and a range of allergies, asthma etc. In addition to lead poisoning, other occupational diseases may be the ones caused due to extraordinary exposure to radiations, e.g. a range of skin diseases, e.g. skin cancer, sunburn, dermatitis, etc.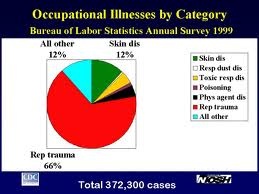 In the developed countries an array of jobs has been created that is mostly of service nature and offers a totally sedentary (leisurely) style of work and there is no obvious involvement of hard work like in manufacturing sector. As a result, people engaged in sedentary nature of jobs are getting more and more obese and hence develop four times larger risk of blood related diseases in addition to certain casual health conditions e.g. uncontrolled blood pressure, diabetes, cardiac arrest, depression, anxiety, low metabolism, a lack of digestion and sleeplessness, etc. Most importantly due to this sedentary life style people happen to get out of shape sooner than expected and they seem quite ahead of their age compared to their fit counterparts.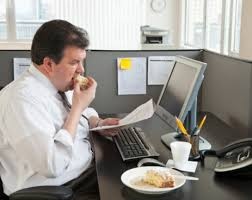 Conscientious governments of developed countries are taking steps by policing sufficiently to ensure safety of their workers vulnerable to occupational health risks either by extending special monetary grants (allowances) or treatments. One of the leading nations' examples in this regard may include USA's National Institute for Occupational Safety and Health and the British Health and Safety Executive. These likely organizations not only look after the workers exposed to occupational health risks but also exercise research and development for further prevention.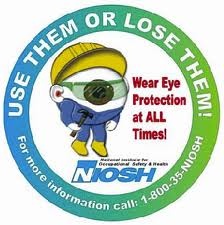 Thank you!
Hafsa
Blogger Filmannex