Executing Summary
Oil and Gas Development Company Limited is the national Oil and Gas company which owned by Gov't. OGDCL deals with extraction, production and Selling of Oil and Gas products. They extract Crude Oil from different areas of Pakistan, process on it and make different oil and gas products.
It is the largest Company in Pakistan in term of Market Capitalisation. Their source of Financing is that they offer their shares for selling in Stock Exchange. It was turned into a public listed company in 1997. It is listed in all three stock exchanges of Pakistan. It is second Pakistani company which listed in London Stock Exchange. It get huge profit every year because of their good management. Their management in too Discipline and hard working.
They have 22 major Department and further more 67 sub-Departments. They work very effectively. They have 11000 employees, which show the expansion of their business. Every Department have their own separate Management.
Overall they have good organization. This is basic reason of success of this Business. OGDCL is become most important asset of our country. It play important role in Pakistan economy because economy is most important thing in any country.

Structure of OGDCL: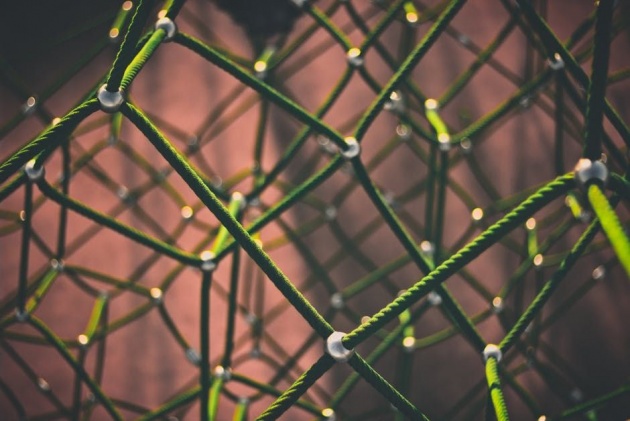 IMAGE CREDIT: unsplash VIA Pexels
ODGCL is a organization which is jointly owned by government and some of it's shares are private. It has overall 22 departments and those department have further more sub-department which almost sum up to 67. The company has 11,000 employees on its payroll. OGDCL has some of the finest professionals but due to the failure of top management the full potential of OGDCL was never used to the benefit of Pakistan
Operations
⦁ The company made six oil, gas/condensate discoveries namely Reti-1A, Baloch-1, Dakhni-11, Maru-1, Nashpa-1 and Shah-1
⦁ The company commenced production from Baloch-1 Nashpa-1, and Pakhro-1
⦁ Crude oil production of the company on working interest basis averaged 40,367 barrels (6,417.8 m3) per day (2013–14)
⦁ Gas production of the company on working interest basis averaged 1,136.4×106 cu ft (32,180,000 m3) per day (2013–14)
⦁ LPG product on working interest basis averaged 202 metric tons per day
⦁ During the year, the company acquired 2493 L. km of 2-D seismic data in Bagh South, Bitrism, Dhakni, Guddu, Mari East, Mianwali, Nashpa, Nim, Thando Allah Yar, Thano Beg and Thal concessions, 290 km² of 3-D seismic data in Soghri concession and Toot Mining Lease by running five seismic crews having latest technologies and equipped with quality control software for on-site data processing during the surveys
⦁ Forty well locations were marked on ground and twenty six wells including thirteen exploratory, two appraisal and eleven development were spudded by the company.
Departments
Total 22 main Departments in OGDCL and they have further 67 more sub departments
These 22 departments are
Finance Department Joint Venture/Business Development Department Exploration Department Services Department
Petroserv Department HR/Admin Department
Production Department Legal Services Department
Corporate Affairs Department PE Department
Internal Audit Departments process and plant
Training/development Department Geographical Services Depatment
Project Department Commercial Department
Corporate Social Resposibilities Drilling Services
Security Department ESS Departments
Material Departments Reservior Management

Management: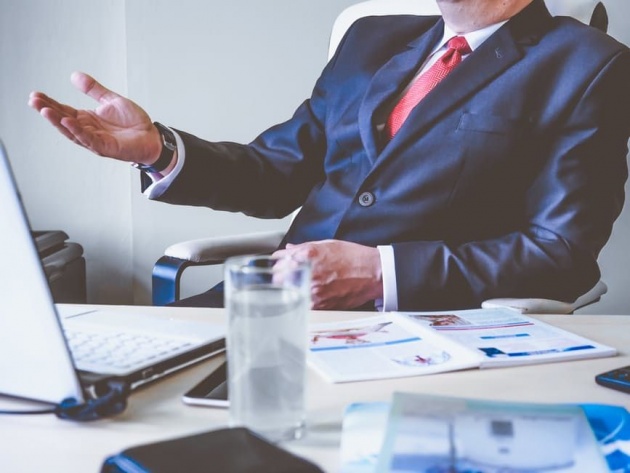 IMAGE CREDIT: energepic.com VIA Pexels
OGDCL have very strong management culture. Almost 11000 employees are the part of OGDCL. They Motivate their work force, and enhance their technical, managerial and business skills through modern HR practices. Acquire, learn and apply state-of-the-art technology.Emphasize organizational learning and research through effective use of knowledge management systems.Fill the competency gap within the organization by attracting and retaining best professionals. full autonomy in financial and decision making matters.They give a plateform to their employees for learning. In that platform,they work as a team,which makes learning even more easier.Intimacy between employees and employers are good but as for relation between management that much good. Everyone in organization know his work they know what to do every morning they start their work and by the end of the day they complete their work. Management is more concern to their work production they give employee's bonuses for every time they get extra work from employee's. Employee's are paid according to the goals they achieve in a limited span of time, let's say some one get paid RS.35000 per month except that they are given bonuses for every commercial deal.
All above, the greatest reason of their success is discipline they work according to formal rules and regulations which are made by organization and are also work according to will of the top management. ODGCL provides the opportunities to employee's to make good career.
Top management of ODGCL also work very efficiently. They are quite disciplined and like employee's they also follow the rules and regulation implemented on them. Every department has it's own manager. If a employee face a problem they identify the problem, if they can solve it by themselves they solve it, otherwise they take it up General Manager. G.M then see's the problem by different angles and then give a solution or suggestion.
Commercial (Marketing) Department & it's structure:
ODGCL is an organization which deals with oil & gas. They extract crude which further goes in more process which brings out different product like petrollium, LPG,SUI Gas e.t.c. They actually don't market their product for sales but instead they commercialize it. By commercializing it mean that the buyer of their product are in minorities (Like PSO & SHELL). They not only sale their product in their own country but they also sell it internationally, they signup contracts with their buyers for different projects . They Continuously improve quality of service and responsiveness to maintain a satisfied customer base.They Improve reliability and efficiency of supply to the customer.

Commercial Department of OGDCL done a great job for selling of their product. Almost 300 employees working in Commercial Department including Top management. Every one assigned their working activities which they have to complete in a given time period.Marketing department mainly focused on Satisfaction of Customer. Marketing or Commercial Department connect with Department like Production, Finance and Geographical Services. Marketing Department have four P's. these are following below
⦁ Product
⦁ Price
⦁ Place
⦁ Promotions
Product:
Commercial Department focus on Quality rather then Quantity of Product. If the quality of product not so good their Customer leave them. In the Quality of product Marketing Department connect with Production Department. Product is only thing which make reputation of a organization.
Price:
Commercial (Marketing) department is also focus on good product in reasonable prices. Company who buy product from this company attract by reasonable prices. In the regard of prices Commercial Departments connect with Finance Department.
Place:
Every Company wants that their company at ideal location for their business, because good location for company save cost of travelling and trading products easily. The marketing department also deals with Location of Company. They connect with Geographical services department in the regard of chosing best place for company and plants
Promotion:
OGDCL not promote their products on large scale. They only contact their dealers for selling of product.

Problems of ODGCL: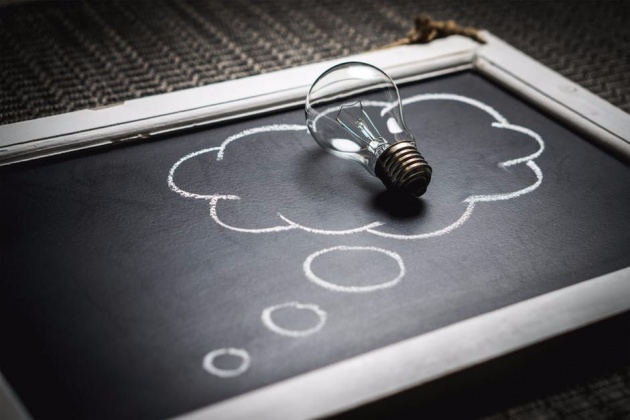 IMAGE CREDIT: Pixabay VIA Pexels
1-High Power Distance:
Power distance is a problem in ODGCL, beacause employee's cannot approach high level management or niether they can give any kind of suggestion to anyone beacause their suggestion dosen't matter. Respect is given according to hierarchy in command.

2.Not a good relationship:
Relationship b/w employee's and employer is the real power of success for a organization. In ODGCL, relationship b/w employee's and employee's is good but same cannot be said for employer's. they don't have a very good relation with each other beacuase they are more concern about the production then employee's. Employee's are more likely to stress out beacause of pressure in work place and if these things go unnoticed they could effect the production of employee's. Further more beacuase of not a good relation employee's are not loyal to the firm they just for a paycheck. They don't work for organization progress instead they only complete the task asigned to them as that is what they are paid for so they don't work more then that.
3.Human Orientation:
Human orientation is reward that is paid to employee's for bieng loyal & honest with organization. OGDCL doesn't not pay employee's for their loyalty & honesty. There are employee's who are working in organization for let's say 25 years but they are not paid any kind of retirement pension or bonuses for their long services to the company. That kind of problem is creating a dispute amoung the employee's and they also react quite hard on it. It not only disturb the organization progress but also effect on other employee's and it also makes management more harder for managers. Now, not only they have to look after the employee's but also after the disturbing employee's.
4.Trust & Openess:
Trust and openess could eradicate the problem from it's roots. Here in OGDCL employee's don't trust or completely open to their manager about their problems or niether the manager's have trust on employee's. They don't think each other credible. Even sometime employee's don't even think other employee's or take them as trustworthy due to which they are not open to each other. They keep problems to only themselves. Perhaps they should try to increase the communication b/w themselves and try to ask other about solution instead of keeping problems inside them, that can actually increase their overall progress.
5.Freedom:
Like all other organization, also in OGDCL employee's have not freedom to talk or give their opinion even if they give one it dosen't matter to anyone. They only took a opinion from C.E.O only. They have a conservative enviroment. Employee's are urge to stick only to ismore if employee's have freedom and breathing room for them.
6.Technical Problems:
They face some technical problems in selling their products. There have a conservative enviroment. They don't use new techniques of promotion. Overall they are innovative but in order of promotion they are averse of innovation.
7.Injustice:
People working in OGDCL are either working for quite a long period or new recruits hired by the management are inter linked by people like G.M or C.E.O so the person who is skilled but less connected dosen't get the job. People who are working for years for a promotion to manager level and suddenly someone else get the job of manager, now this thing starts to create problems in organizations.
Solution & Suggestion:
As the above listed problems like high power distance, trust & openness, human orientation, freedom and technical problems are some problems which are actually holding the organization progress to some extent. First they need to identify the problems see the options and make solution of it. High power can good to a certain extent but on the other hand it also causes problem like not every time a C.E.O has a solution for a problem some time a experienced employee's can give a good solution for a problem rather than C.E.O who has a experience of let's say of four years. They should use low power distance in a way that employee's don't have approach directly to C.E.O but they can pass their suggestion to manager or general manager. Organization should work on improving the relationship b/w manager's and employee's because it is the key to success of an organization. Managers should have a polite behavior with employee's. They should not shout on employee's for no reason because "what we say doesn't matter but the way we say it does matter".
Management should not only concerned about production but also for mental health of employee's which is far more profitable for them. Employee's should have a breathing room they should not be working like 9-5 but their should be some breaks in it. You are more likely to achieve your goal when you learn to rest when you are tired. Organization should be just in it's power they should use their power In a right way they should give jobs to those who deserve that rather than to some one who is cousin of the C.E.O or nephew of G.M.
Conclusion:
Overall this organization is in good financial position. Their profits are exceeding their expense in other word their stock turnover is high which is good every organization. There are also some problems in the company which are holding this company down, if they can solve those problems they can reach to peak of success. One of the greatest reason of their success is disciplined management who are working very hard to keep the profit margins of organization and also keeping an eye on employee's so that they complete their assigned task on time. Due to hard work of management they have achieved RS.223,365,000 profit in 2016.