Hello everybody!
Welcome to my first review for a iOS game :)
So... Let's begin:
Online Soccer Manager (OSM) is a simulation game where you can manage your favourite team!
Let's see how to start: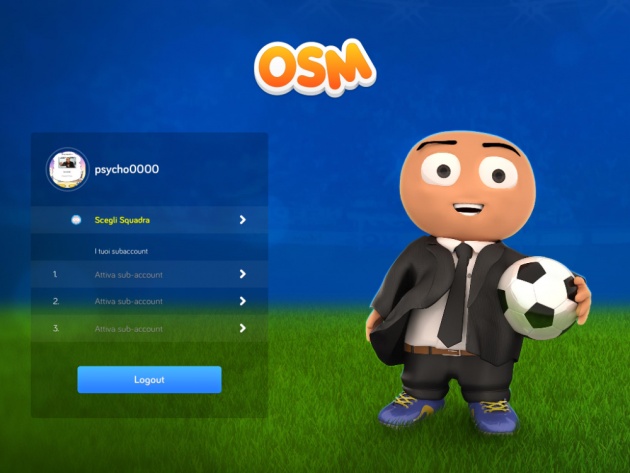 Here you can see that I logged in already, but you can register for free with facebook or by email!
Now it's time to select your own championship and your favorite team!
(You can play with your team for a season 22 days or 30+ days)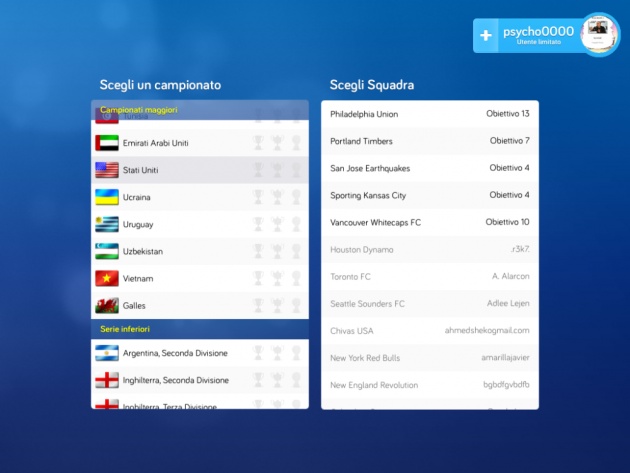 So... This is the screen when you need to choose your championship/team.
You can see that I choose United States as championship and on the right I need to choose my team.
When you choose you will get this screen: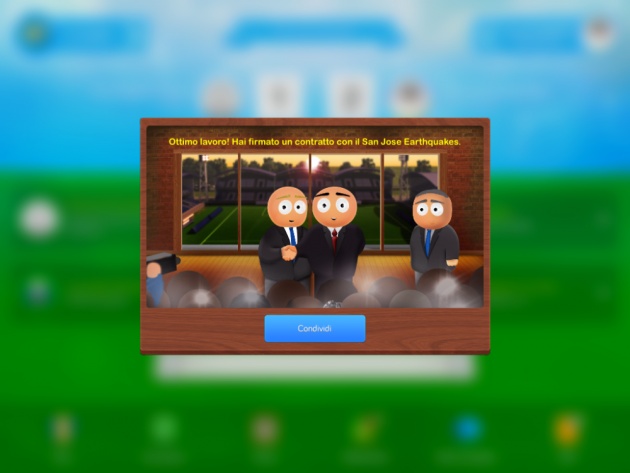 Now you are ready to play, but first let's see all the sections for manage your team!!!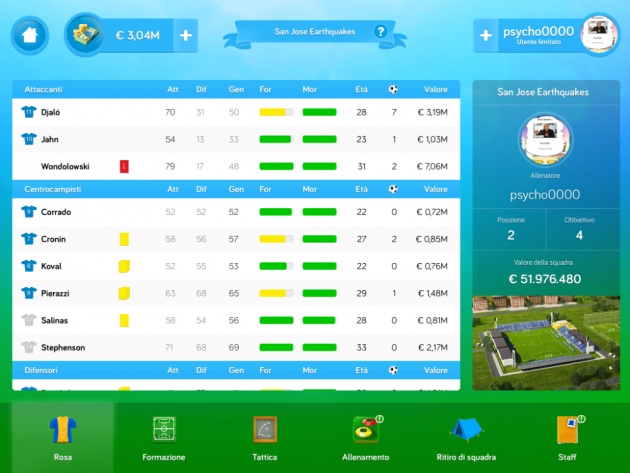 On the first section you can see all your player in your team and all the stats (Physical form, happiness, age, goals, value)
On the second one you can set up your play style: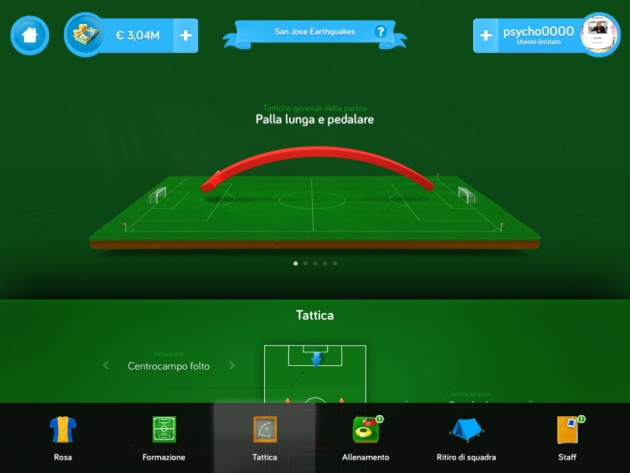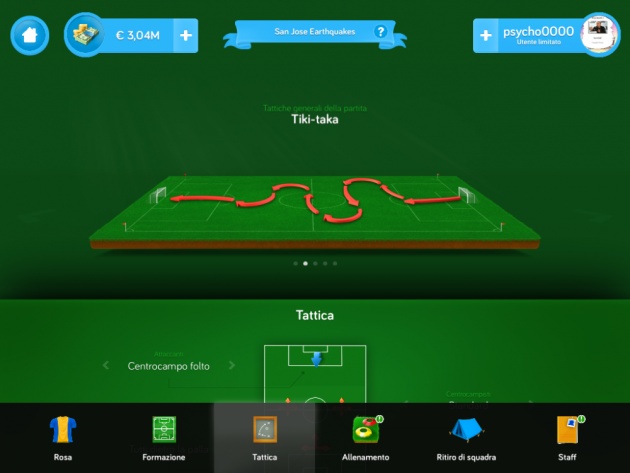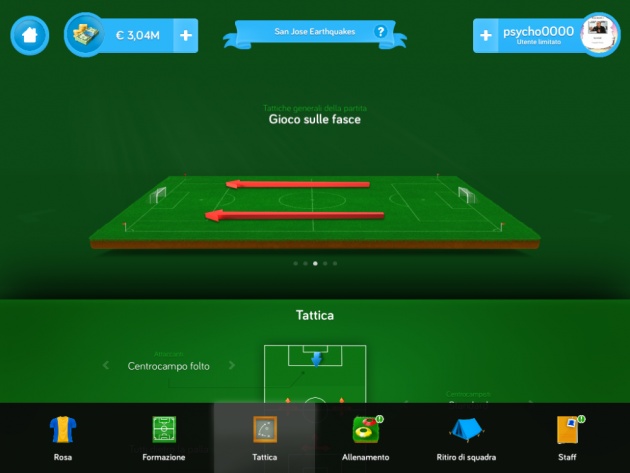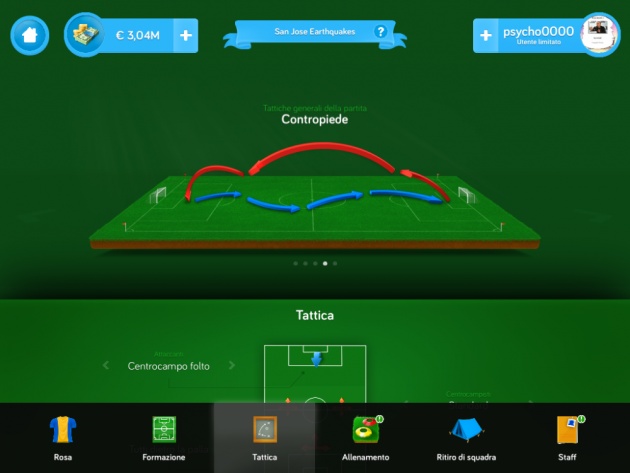 Here are some tactics, then you can choose how you players must play: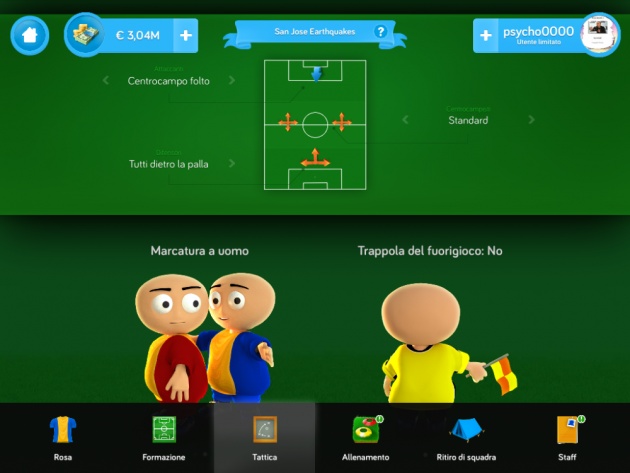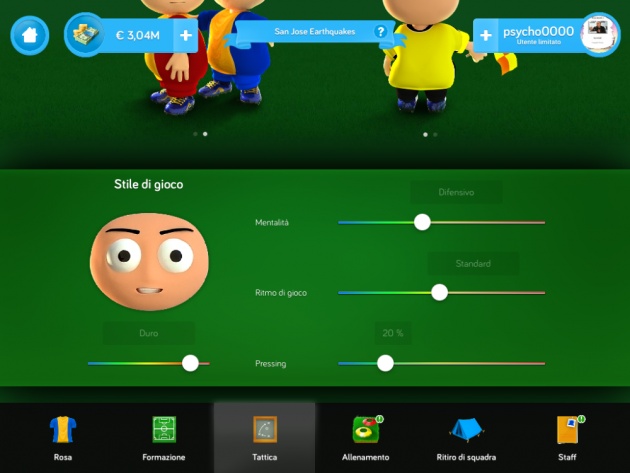 After you set up your team you can train your players every day (sometimes they won't increase their power).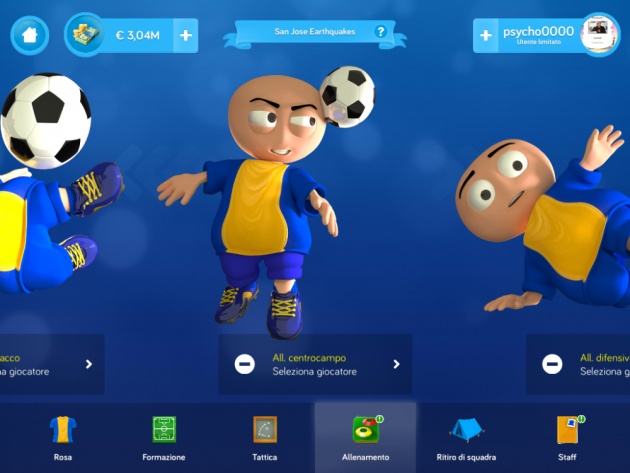 You can train Attacker, midfielder, defender and the goalkeeper.
You can organise retreat to keep in form your player, or make secret training before a match: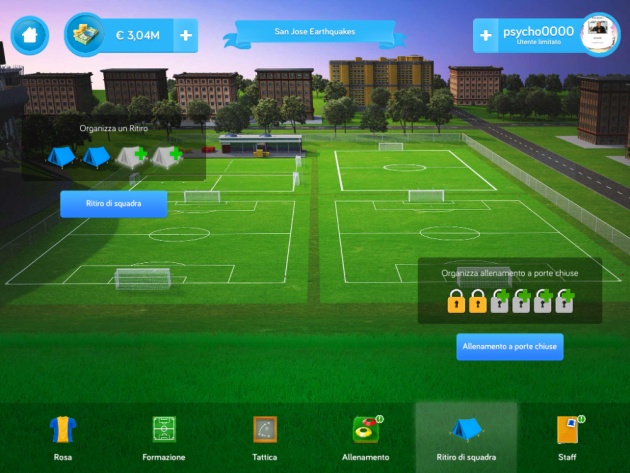 The secret trainings are so Usefull! You got only 2 retreats/trainings per championship!
Use these "powerup" before an awesome match for take a easy victory!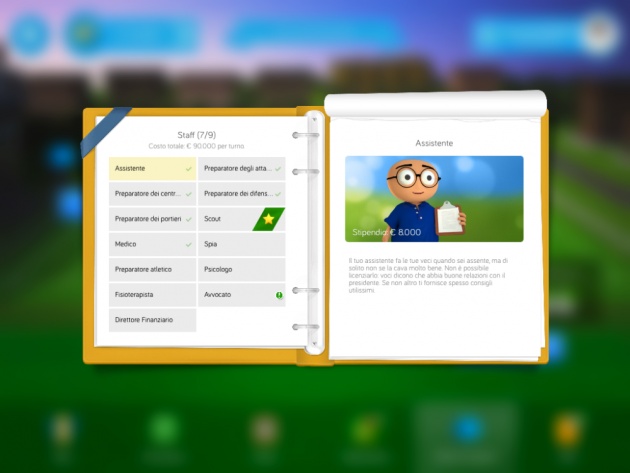 In this section you can hire staff:
-Assistant (cannot be fired): Helps you to manage team if you are offline for a long time.
-Preparers (for Attackers, Midfielders, Defenders, Goalkeepers): You need preparers to make training every day.
-Scout (Premium option): It helps you to find new players to buy around the world with the features you like.
-Medic: Care your players.
-Spy: You can see all the setup of your next opponent.
-Athletic Trainer: Makes your players be in form every time!
-Psychologist: Makes your player get Happiness full after any match!
-Physiotherapist: Rarely your player get injured.
-Lawyer: If you commit a foul, this will expire before.
-Financial Officer: You can deposit your money in bank and invest it to make more.
After staff there is the Sponsor. Here you can accept sponsors to get more money after a match!
If you log in everyday you will get more money!
Then there are transfers:
Here you can buy player to make your team stronger!
Here are offers too:
With offers you can make deals with other users in your chamionship!
There is a "Stadium" section where you can change your stadium and make your team play better.
Stadium is a Premium feature.
Premium it's so usefull but it costs real money.
It makes you get 3 more sub-accounts, stadium, more staff & more!
There is finally a ranking section and a section where you can edit your profile and see how many championship did you win.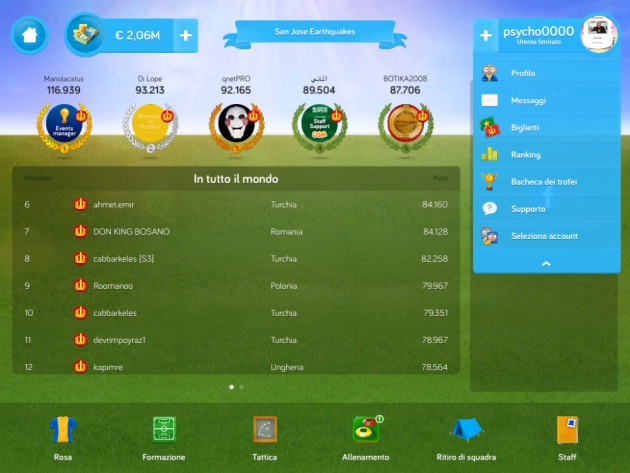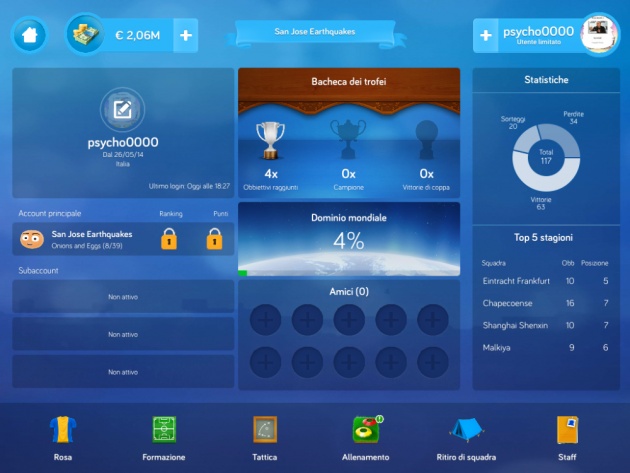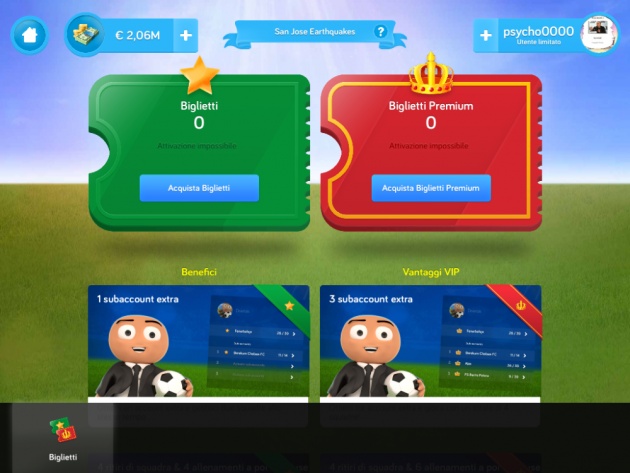 I think that game is awesome!
The only thing is that you can pay real money to get stronger.
Anyway it's a funny game.
7/10 <3


This is the end of my Review... I hope that you liked this!
See you with a new blog tomorrow!
-Psycho