Pakistan's rising Personalities part 1
Presented By : Chusspa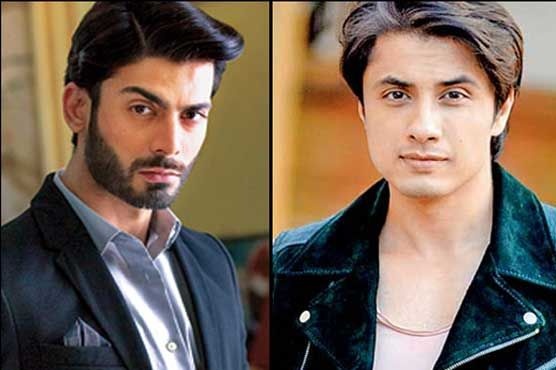 Source: Google
Hello guys hope you are all fine and don't bother to ask i am also fine alive and kicking. Well i am back with the topic about rising personalities of Pakistan and my first part is on showbiz rising personalities well as like Hollywood and Bollywood in Pakistan we say Lollywood to represent our movies and showbiz culture. Well from recent few years Lollywood has made a remarkable change and growth in showbiz sector.
Let's come to the main discussion and that is rising personalities well there are many actors and actress who has made amazing contribution in Pakistan's showbiz however I am going to discuss on 2 rising stars of Pakistan whom I like the most. Let's discuss
Fawad Khan:
Fawad Khan is the most liked man in Pakistan and also all around the world by his acting skills. Full name of Fawad Khan is Fawad Afzal Khan but normally Fawad Khan is used there are more facts about Fawad which are not known by mostly people I am going to discuss that also.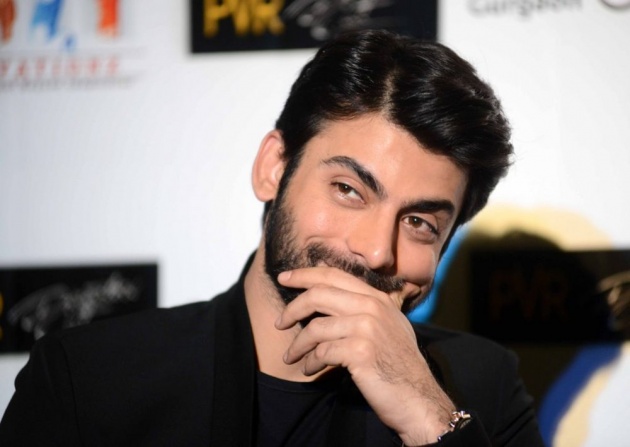 Source: Google
Personal Detail:
Fawad khan born on November 29, 1981 in Karachi a city of Pakistan and currently 34 years old according to my calculations. Fawad khan Marital status : Married sad news for females. Height 1.8 meter which is 5 feet and 9 inches almost. Fair, Handsome and talented guy. Fawad khan Married Sadaf Khan in 2005 after a relationship of 8 years and also have one son. Graduated in computer engineering from NUCES stands for National University of Computer and Emerging Sciences. And do you know that Fawad Khan Started his career as a singer in a group band Zulfiqar J Band.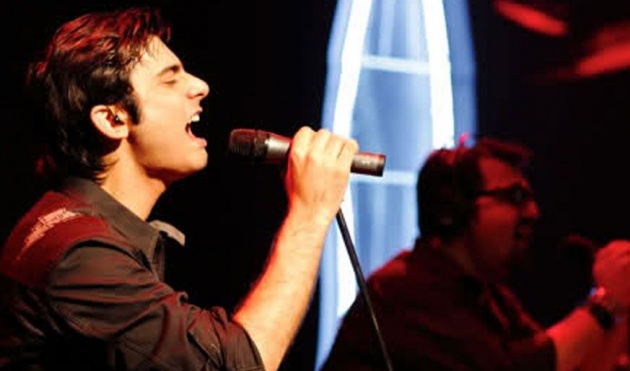 Source: Postimg
Career Starts:
Fawad Khan's first television appearance started in 2000 with the name of TV serial Jutt and Bond. And after that he worked in many serials with his versatile acting skills. Fawad khan's filmy career starts with the most grossing movie in Pakistan named as "Khuda key liye". Khuda key liye was released in 2007 and appraised in all over the world. Fawad khan also nominated in LUX awards for his acting in Khuda key liye (In the name of God in English).
Khan's Entry in Bollywood:
Khan's demand increased day by day he became famous all around the globe. This can also be arbitrated by his entry in Bollywood industry where he made a remarkable entrance with his debut in Bollywood. The movie named Khubsorat in production with Disney was Khan's first movie in Bollywood industry in which his acting skills are very appreciated by the stars of Bollywood. Demand among girls raised in one show as the co-star in the khubsorat movie is Sonam Kapoor daughter of Anil Kapoor who also played supporting roles in Hollywood movies. I also watched Khubsorat movie many times where Khan played a role of Rajasthan's NAWAB, and by his skills he purely look likes a NAWAB.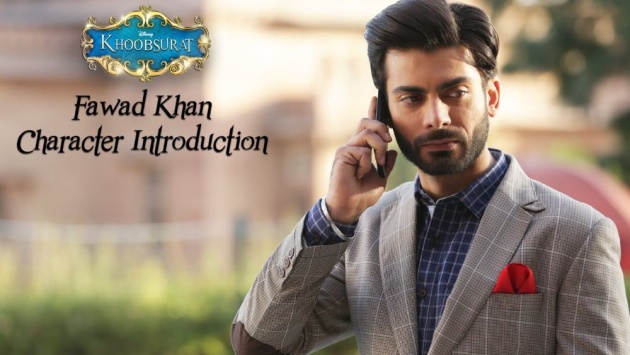 Source: YTIMG
A NAWAB or NAWAAB is an honorific title ratified and bestowed by the reigning Mughal emperor to semi-autonomous Muslim rulers of princely states in South Asia. Source : Google
Khan's Unmatchable Acceptance in Bollywood:
However after his first movie in Bollywood khan is offered by many scripts and directors to play lead roles in their movies and Khan also signed 3 to 4 movies just by hitting board via Khubsorat movie. Second movie of Khan which was also very promoted in Bollywood is Kapoor and Sons which was a family drama movie.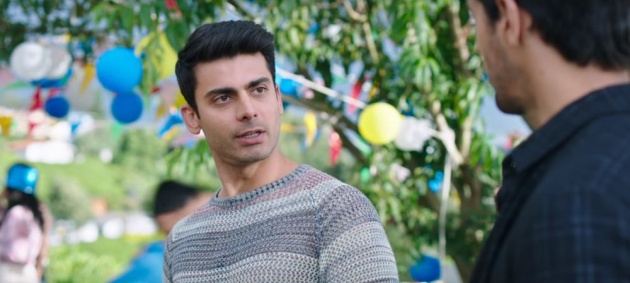 Source: Pakium
Achievements of Khan:
Khan's very famous drama in Pakistan was awarded by the best Drama serial in Pakistan Named Shehr-e-Zaat.
He was also nominated in Lux Cinema award for his role in Movie Khuda Key Liye (In the name of the God)
Was awarded by Best debut Male in Bollywood in the ceremony of Filmfare award held in 2015.
Fawad Khan was offered by many adds now a days and he also done many adds in recent era one of the famous add is of Samsung Galaxy J phones. And of Fair and Handsome cream.


And most fascinating achievement is:
Entrance as a Host in IIFA Awards: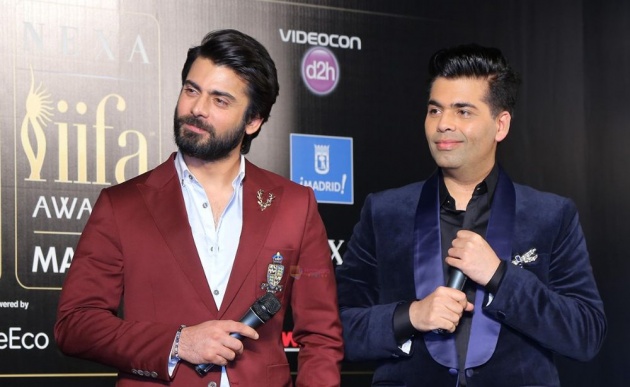 Source: hamaraphotos
IIFA awards are the international awards ceremony of Bollywood and 2016 IIFA Awards was the 17th international IIFA awards held in Madrid was hosted by Bollywood famous director Karan Johar with co-hosting of Fawad Khan. And most amazing moment is when Karan Johar ask Fawad to Impress to rising female actress with your skills. And Fawad chooses Poetry to do the same and one shocking statement by both female was
Fawad you don't need to impress us we are already impressed.
Fawad Khan's hilarious performance at IIFA 2016 Madrid Source YOUTUBE
There is a lot more to discuss about Fawad Khan but as I have to be exhaustive and also have to write about my second rising star so let's come to my second Pakistan's rising Star in showbiz.
Ali Zafar: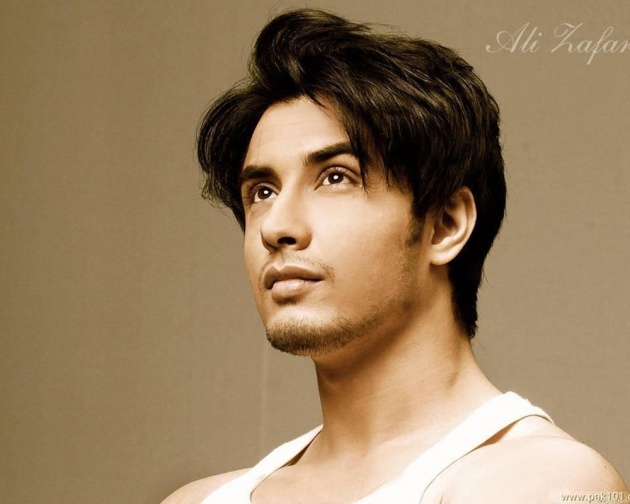 Source: Google
Well many of the world is well known by Ali Zafar as Ali Zafar has performed many concerts in different countries. Ali Zafar is a Singer basically but by his multi-talent skills he also made it to acting and singing both. Ali Zafar is also said to be Icon of Pakistan.
Ali Zafar started his career by singing in a Pakistani movie "Shrarat" with the song of "Jugnu se Bhar le aanchal". After that he sung many songs out of which his one album was world famous with the title of "Jhoom".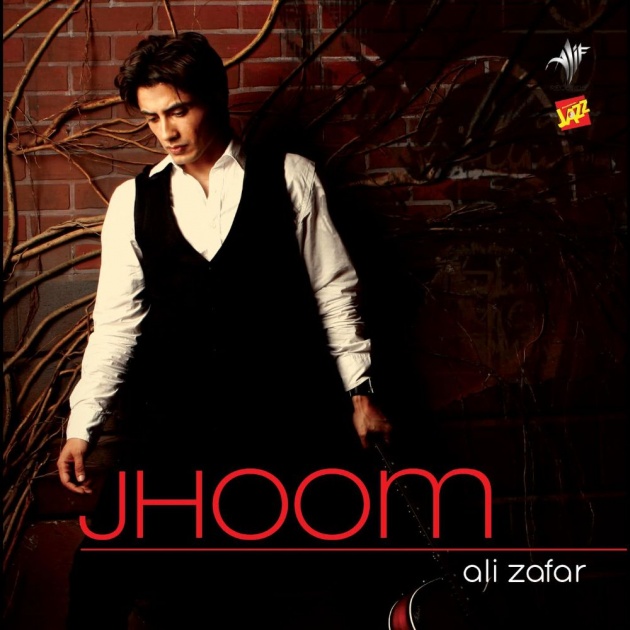 Source: Lyricsmint web
Ali Zafar has made debut in Bollywood by the name of movie "Tere Bin Laden". After that Ali Zafar was offered by six different directors of Bollywood to act as lead in their movies Ali Zafar also acted in almost a dozen of Movies in Bollywood. Some of the names of Movies Total Siyappa, Luv ka the end, Mere brother ki dulhan, London Paris New York, Chashme Baddor, Kill Dil and Upcoming movie Golmaal 4 by production of Rohit Shetty and Team.

Ali Zafar and Aditi Rao in London Paris New York Movie Source : koolmuzone.pk
Achievements:
Ali Zafar also nominated in Zee Cine awards for the Bollywood Movie "Chashmee Baddoor".
Lux Star Awards for Best Music album in 2012.
Lux Star Awards for best Song in 2016 for the song Rockstar in CokeStudio season.
Source: YOUTUBE
Ali Zafar Coming to New York on 7th of August Sunday 1:00pm for Pakistan day Parade at New York.
Well Ali Zafar mostly liked for his singing talent he is got a soulful voice in Folk and pop music what a hot and cold combination. I remember when I first listen to his most famous album of Ali Zafar named Jhoom among which I like the title track most.
And both the Personalities also made a position in 11th edition of "50 Sexiest Asian Men In The World" published by Britain weekly newspaper "Eastern Eye".
Ali Zafar made it to 3rd position and Fawad Khan to 7th position.

There are many actors and actress in Pakistan taking on showbiz industry to show their talent unfortunately the growth of Pakistan's showbiz industry is not up to that level where one can find a healthy showbiz career. But inspect of all these difficulties there is a lot new talent coming in the industry. Like Danish Taimoor awesome actor, Mawra Hocane Awesome actress and much more. But it is good that now a days Lollywood is also upgrading to compete other showbiz industries working in other countries as 2016-2107 will be very crucial year for Lollywood industry as in this year Pakistan's showbiz industry is making and going to release its first Super hero and first Dance movie. I'll just pray that everything just go super fine and Lollywood gives a platform for Pakistan's superstars to rise with in the boundries of the country no doubt Pakistan is a potential country and can do anything.
Hope guys you enjoyed my blog on showbiz rising talent i am going to write more wait till next one bye bye take care thanks for the time.
Rights and regards
Chusspa