A new magnificent Panda is in town :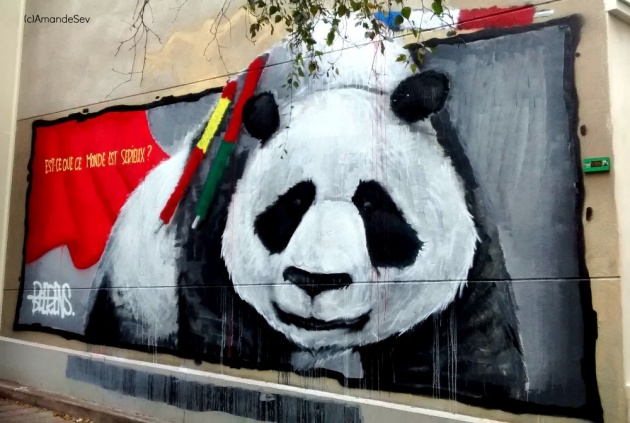 And it used to be this :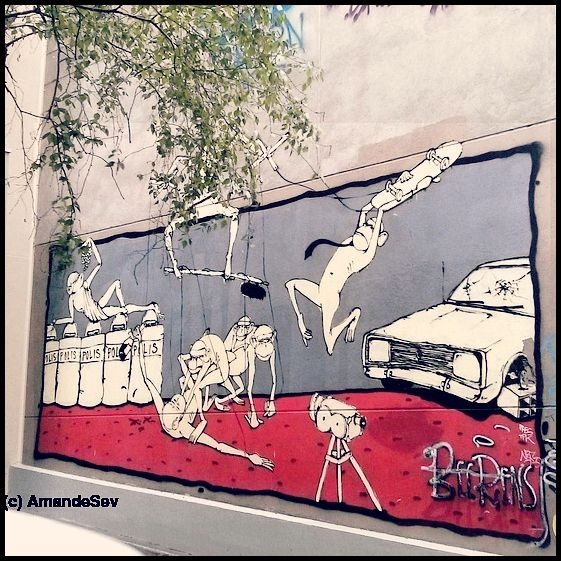 Do you remember this mural ? You can find the original post here : http://www.bitlanders.com/blogs/murals-paris/1142333
This full-on painting was obviously performed by the same artist (Burens, you can see his signature on the bottom right of the former work, and on the bottom left of the new work). The same colours are used predominantly (grey and red), there is the same black frame, and the same animal theme.
This panda is visually striking as the brush strokes give the impression of the panda's fur. Mountains top the picture.
The text reads "Est-ce que ce monde est sérieux ?", meaning "Is this world serious ?". It's a quote from a famous french song about the "Corrida". Here the panda takes the place of the bull, with pokes sticking out his back, which colours represent the French, Spain, Portugal.
That panda seems sad, doesn't he ?
The Panda, rue Sainte Marthe in Paris, November 30th 2014.