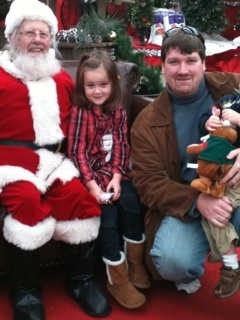 "One kind act can help change the world, and that's what superheroes do everyday"
- Peter Coen
Peter Coen is working as an Insurance and Financial Risk Mitigation provider in the USA. He is a supporter and generous donator to the "Afghan Superhero Factory" project launched by Women's Annex Foundation.
We asked him a few questions about himself and how he sees superheroes, to share with the young female students who are benefiting from the Superhero project.
Women's Annex Foundation: Tell us briefly about yourself and your background.
Peter Coen: My background for past 22 years has been in providing insurance and financial risk mitigation services to a select set of clients through various vendors and intermediaries. We look to pair our clients' needs with the best available solutions in the marketplace through careful consultation and evaluation surveys. We act as their Insurance Superheroes. My university experience was in International Business and I was a four year member and captain of the varsity baseball team for Hofstra University in Long Island, NY.
WAF: What did you like most about the Superhero Project?
PC: My favorite thing about the Superhero Project is that is actually driving change in a region of the world that has deep rooted stigmatism's around empowering women. Women in this world should be educated and be given every chance to succeed in education. My wife is in education, and her degree in psychology has changed the lives of countless young adults that are better today because she was able to achieve a master's degree from St John's University. She was given an opportunity, and has made the world a better place because of her hard work and dedication to her students. All women should be given an opportunity to follow their dreams to succeed in making the world a better place. I can't imagine my daughter not being given the same opportunity and I hope your foundation can help give the women of Afghanistan the same opportunities. They deserve it.
WAF: Did Superheroes have any influence in your life?
PC: My dad Peter was my real superhero. He was an immigrant from Ireland who came here to the USA when he was 16. He became a Lieutenant in the NYPD and put himself through college at Fordham University at night, while raising 4 kids and putting us all through private school. He was an amazing man. He was a fan of Captain America. My favorite superhero's growing up were all in the League of Justice. (Superman, Batman/Robin, Aquaman, Flash Gordon, Green Lantern, Wonder Woman, Hawkman) - they were cool, like a cool club doing good stuff and defatting the bad guys like Lex Luthor. I see it now with my son Peter. It's pretty cool to see him so interested in same SuperHeroes I was into when I was growing up.
WAF: What qualities make a Superhero in today's world?
PC: I think the best qualities of a superhero are their belief in the common good. When someone is in trouble, they go and put themselves at risk because it is the right thing to do. Not for fame or glory, but out of love of their fellow human being. Not unlike a policeman, or a fireman or any rescue person. I believe that people are inherently good, and want to make the world a better place for their children and loved ones. The world has millions of superheroes doing good things everyday, putting themselves out there and risking their well being for strangers…. One kind act can help change the world, and that's what superheroes do everyday.