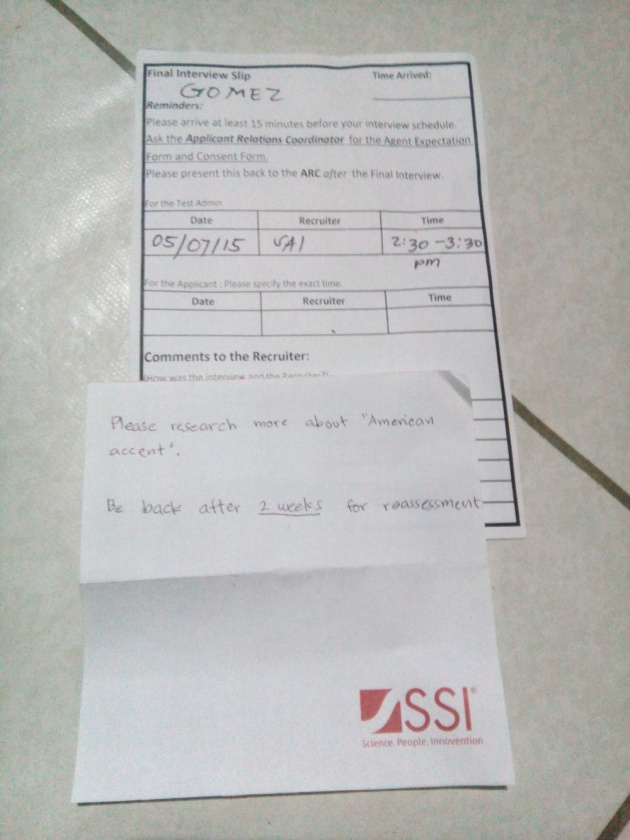 Well, this day marks a lot for me. After almost 7years that I haven't experienced being interviewed to pass a job, here I am again.
Just this morning, around 10:30am, I made my way down to one of the call centers here in our place. That feeling that I'm very nervous on how will I answer those questions using 'English' language fluently.
And around 1pm, I went again to another establishment, passed my resume, have the initial interview then exams and poof - GO BACK FOR YOUR FINAL INTERVIEW!
Indeed, 2 successful interviews in 1 day, nosebleed na ako teh! Magtatagalog na kasi ang sakit na sa bangs mag-isip. Haha Pero seriously, malaki naitulong ng paggawa-gawa ko ng blogs for 2years na.
Kaya I'm thankful na naging member ako ng site na to. More nosebleed moments in weeks to come. Sana matanggap at maipasa ko ang final interview. :)