I have been a keen observant as to how I'm going to earn greater buzz points. And thanks to other members here for sharing some stuff as to how we are going to achieve bigger buzz for, of course, higher earnings. You can check FAQ's regarding this, but people just like me would like to hear it from those who have experienced and tried some things to achieve such.
Aside from purchasing an order for your avatar, donating to charities, and having subscribers, one of the most important thing that you can do to is to submit your content from your videos, blogs and gallery. And so far, I have submitted 3 blogs already: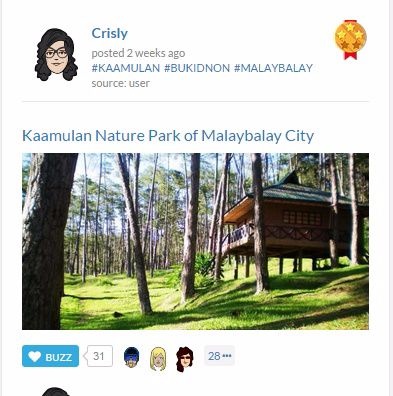 earn 3 stars ***: +3 buzz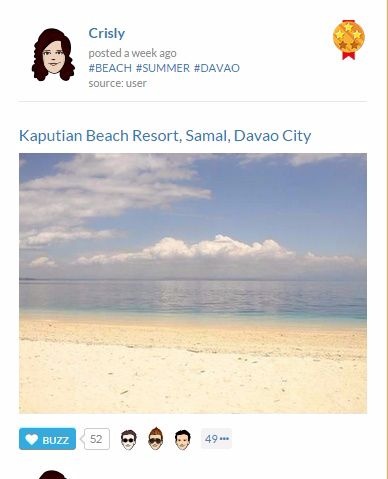 earn 3 stars ***: +3 buzz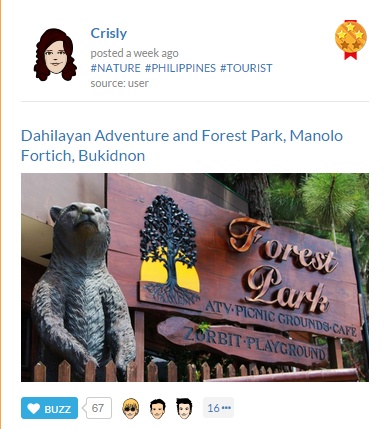 earn 3 stars ***: +3 buzz
As you can see, all of my submissions were given 3 stars with +3 buzz points. Indeed I am very thankful to Miss Hillary for rating and giving me such scores which add up to my daily bonus. But I aim for better, we all do, so I have observed some members here who were given bigger buzz points and higher star rating form each of their submissions.
As I looked into some rated posts of Ako-Eto and Jean-Beltran, for instance, they have submitted quality contents and given higher buzz points. I have observed also that when they are using their photos, they put watermarks indicating their rights and ownership of such. We all know that when we use this, it is in a way of claiming such property rights to prevent from unauthorized duplication and usage of photos or even videos claiming to be their own.
And if I am Hillary,whose reviewing the content, how will I know that this photos are yours and not just another copy resulting from right click-save photos from the internet, right? It is of course part of the whole quality content of your submitted post. Being Hillary as a third person reading or viewing your posts must know if the content are all original and uniquely done by the writer. And having your very own original photos to support the content are very much important in having a higher rating and bonus.
From all of those blogs that I have submitted, I used my very own photos for that, both from my camera and phone. I really love photography, I love editing them for better view but I am not a photographer in deepest sense, and furthermore I don't practice putting some signature or what we call as watermark to claim my photo as my own. I am just fun of posting them everywhere for viewing and before, I don't mind others if they would like to copy my photos or not.
Now, I have my every reason to practice and research on how to put watermarks on my photos. And thank you google for giving me answers. Click this link for step by step tutorial on how to put watermarks on your photos: 3 ways to add watermarks on photos.
I am not sure really about this, but its worth a try. Not just for submission but as well as for protection.