A manner or a way to represent our self or any other topic or etc called presentation. We will be succeed in our life's/goals if we become a good presenter by using simple points which are given below..Any one wants to see his/her bright future in any multinational company or any desired position but it will be only possible if you have guts to achieve this opportunity in a correct manner, otherwise it will destroy your future goals and you will not want these type things… Today mine 5th blog on presentation skills topic and today I want to continue my previous blog here….so here we go….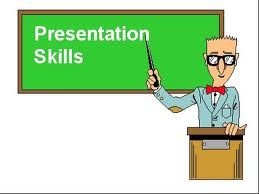 NO-NO's
Cross your arms in front of your chest
Imagine you are standing in front of audience, and then makes gestures and any other stuff in which hands involve you should be cross your hands in front of yours.
Use obviously practiced or stilted gestures
Don't go for extra stuff which will makes you awkward.
Chew gum or eat candy
If you feel nervous or low confidence then you should drink some water or gum/candy.
Click or tap your pen, pencil or Pointe
Remember don't carry any extra stuff on stage or podium panic which can makes you in difficult.
Shuffle your notes unnecessarily
Don't shuffle you notes or books when you are giving presentation. It shows your nervousness.
Tighten your tie or otherwise play with your clothing
Your tie or cloth should be in proper manner…select your dress 2 days before presentation because on presentation day you don't want to waste your important time for choosing your dress…Tie should be proper tighten and clipped…